Lanyards
Miller Tie-Back Forked Shock-Absorbing Lanyards (EUR)
Designed from top to bottom for tie-back use.
Overview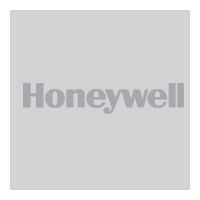 Key Features
• Forked lanyard for 100% tie-off: Ideal for ascension of a tower or ladder.• Multi-point attachment system so that the lanyard can be used in a tie-back. No need for additional anchorage connector.• Compact, lightweight shock-absorber increases ease and comfort of use.
Hazards
Regulations
Warranty Information
Our state of the art equipment provides the critical tool for worker protection, combining mobility with unsurpassed comfort.
At our ISO 9001 certified manufacturing facilities in Europe, we ensure that every Miller product is made in accordance with the standards and meets your exacting requirements.
Data Sheet
Name
Description
File Size
Date
Size
Miller Tie Back Forked Shock Absorbing Lanyards Eur Datasheet - Middle East - India
application/pdf 289.61 KB
12/5/2021
289.61 KB
Manuals and Guides
Name
Description
File Size
Date
Size
Miller Tie Back Forked Shock Absorbing Lanyards Eur 41643 Literature - Middle East - India
application/pdf 326.56 KB
12/5/2021
326.56 KB
Miller Tie Back Forked Shock Absorbing Lanyards Eur 41642 Literature - Middle East - India
application/pdf 759.24 KB
759.24 KB
Name
Description
File Size
Date
Size
Miller Tie Back Forked Shock Absorbing Lanyards Eur 41643 Literature - Middle East - India
326.56 KB
12/5/2021
326.56 KB
Miller Tie Back Forked Shock Absorbing Lanyards Eur 41642 Literature - Middle East - India
759.24 KB
759.24 KB
Miller Tie Back Forked Shock Absorbing Lanyards Eur Datasheet - Middle East - India
289.61 KB
12/5/2021
289.61 KB
Name
Description
File Size
Date
Size
Miller Tie Back Forked Shock Absorbing Lanyards Eur Datasheet - Middle East - India
289.61 KB
12/5/2021
Miller Tie Back Forked Shock Absorbing Lanyards Eur 41643 Literature - Middle East - India
326.56 KB
12/5/2021
Miller Tie Back Forked Shock Absorbing Lanyards Eur 41642 Literature - Middle East - India
759.24 KB