Rescue & Descent
Miller Rescue and Evacuation Equipment (EUR)
Rescue and evacuation equipment.
Overview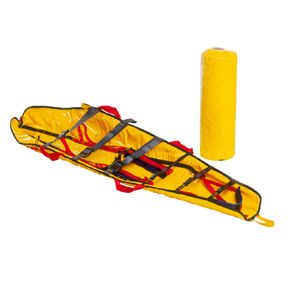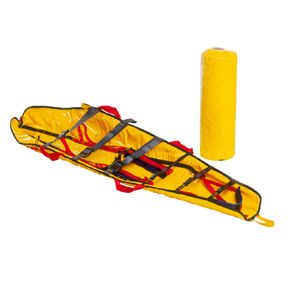 Key Features
During a rescue operation, safety is of paramount importance, but time and nature are often against you. A well-planned and rehearsed operation will result in a positive result.
Miller by Sperian offers a comprehensive range of technical rescue equipment from self-operated evacuation devices, to class-leading stretchers and body splints.
The equipment listed allows users to perform vertical lowers and raises of a stretcher-borne casualty, plus implement a diagonal cableway. It also includes provision for work and rescue in confined spaces.

Recommended Industries/Use
Hazards
Warranty Information
Our state of the art equipment provides the criticaltool for worker protection, combining mobility with unsurpassed comfort.
At our ISO 9001 certified manufacturing facilities in Europe, we ensure that every Miller product is made inaccordance with the standards and meets your exacting requirements.
Data Sheet
Name
Description
File Size
Date
Size
Miller Rescue And Evacuation Equipment Eur Datasheet - Middle East - India
application/pdf 297.79 KB
297.79 KB
Miller Rescue And Evacuation Equipment - Datasheet
application/pdf 521.94 KB
6/1/2021
521.94 KB
Miller Rescue And Evacuation Equipment Eur Data Sheet - Nordics
application/pdf 133.18 KB
133.18 KB
Manuals and Guides
Name
Description
File Size
Date
Size
Miller Rescue And Evacuation Equipment Eur 42043 Literature - Middle East - India
application/pdf 852.87 KB
12/5/2021
852.87 KB
Miller Rescue And Evacuation Equipment - Literature
application/pdf 693.11 KB
5/31/2021
693.11 KB
Brochure
Name
Description
File Size
Date
Size
Miller Rescue And Evacuation Equipment Eur Brochure - Nordics
application/pdf 866.93 KB
866.93 KB
Name
Description
File Size
Date
Size
Name
Description
File Size
Date
Size

1007029
Self tailing winch

1007029
Self tailing winch