Rope Grabs & Vertical Lifelines
Miller Manual and Automatic Rope Grabs (EUR)
For vertical use
Overview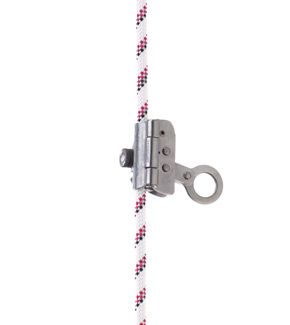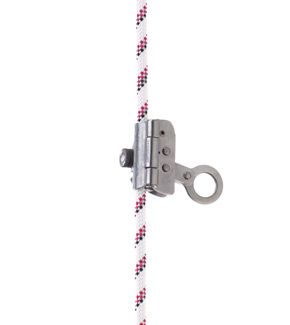 Key Features
In the event of a fall or slip, the Miller rope grabs lock onto the rope arresting the fall immediately.Follows the worker without assistanceRope grabs prevent workers from falling during ascent or descent. The range includes models for both vertical and horizontal applications. They are particularly useful on sloping roofs where retractable lifelines may react too slowly.

Recommended Industries/Use
Construction
Manufacturing
Utilities
Hazards
Warranty Information
Our state of the art equipment provides the criticaltool for worker protection, combining mobility with unsurpassed comfort.
At our ISO 9001 certified manufacturing facilities in Europe, we ensure that every Miller product is made inaccordance with the standards and meets your exacting requirements.
Data Sheet
Name
Description
File Size
Date
Size
Miller Manual And Automatic Rope Grabs Eur Datasheet - Middle East - India
application/pdf 399.08 KB
399.08 KB
Manuals and Guides
Name
Description
File Size
Date
Size
Miller Manual Rope Grab - Literature
application/pdf 806.68 KB
5/31/2021
806.68 KB
Name
Description
File Size
Date
Size
Miller Manual Rope Grab - Literature
806.68 KB
5/31/2021
806.68 KB
Miller Manual And Automatic Rope Grabs Eur Datasheet - Middle East - India
399.08 KB
399.08 KB
Name
Description
File Size
Date
Size
Miller Manual And Automatic Rope Grabs Eur Datasheet - Middle East - India
399.08 KB
Miller Manual Rope Grab - Literature
806.68 KB
5/31/2021