Self-Retracting Lifelines & Personal Fall Limiters
Miller DuraSeal Self-Retracting Lifeline
The new patent-pending Miller DuraSealTM Self-Retracting Lifeline (SRL) is designed to perform in the harshest environments including onshore and offshore oil and gas, mining and petrochemical.
Overview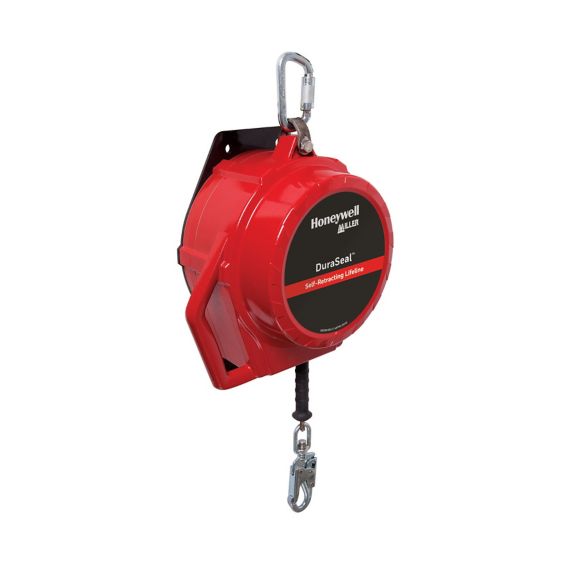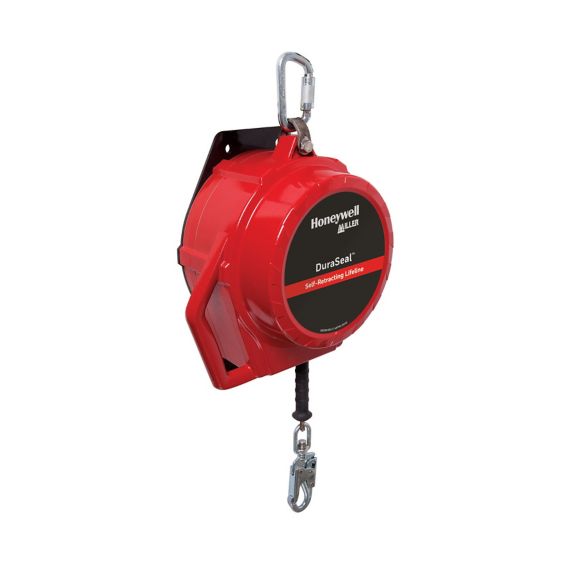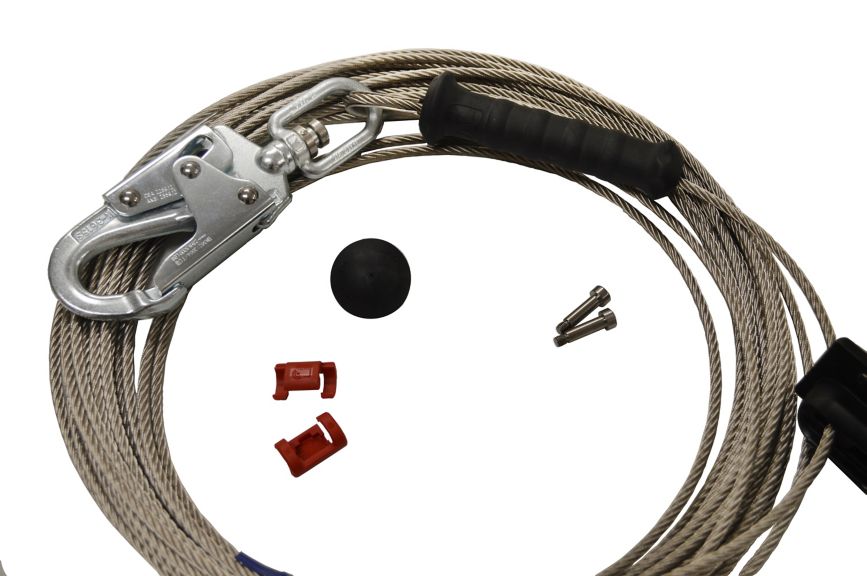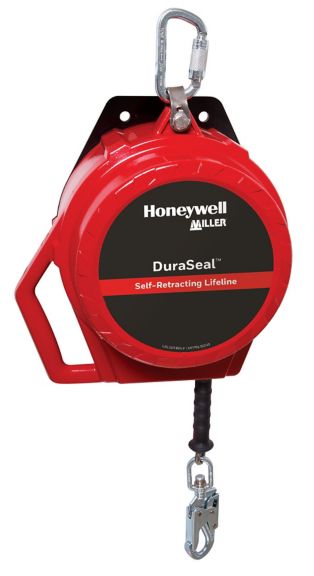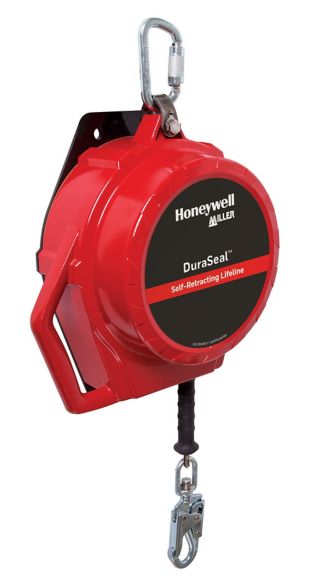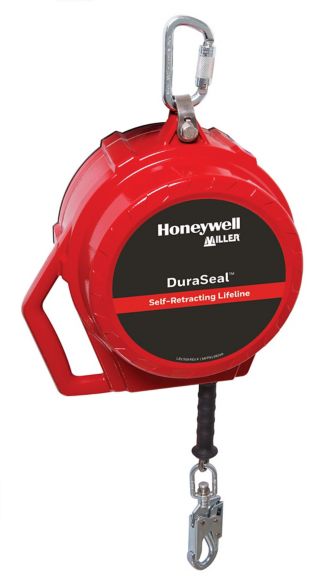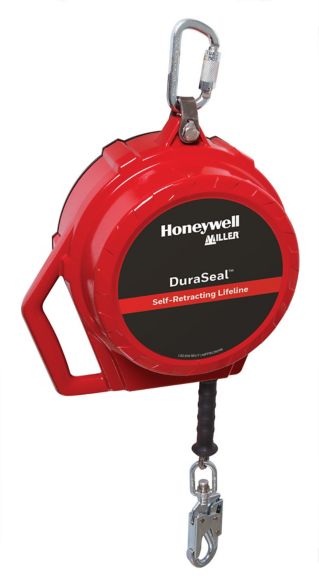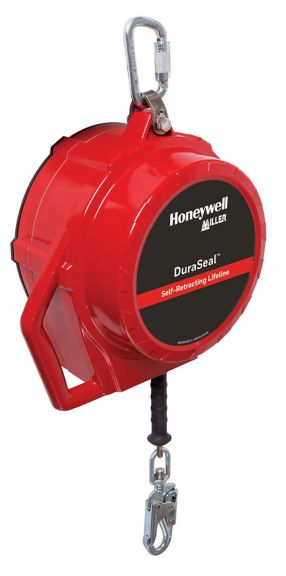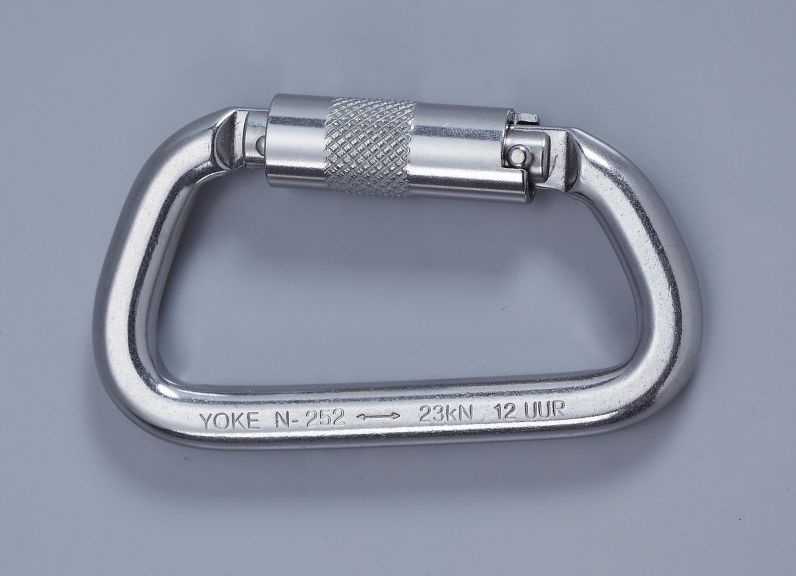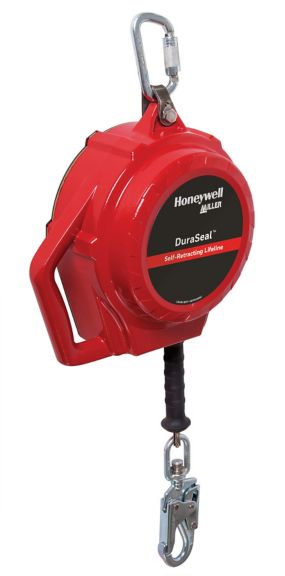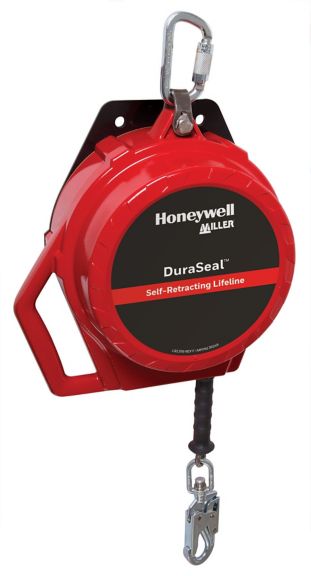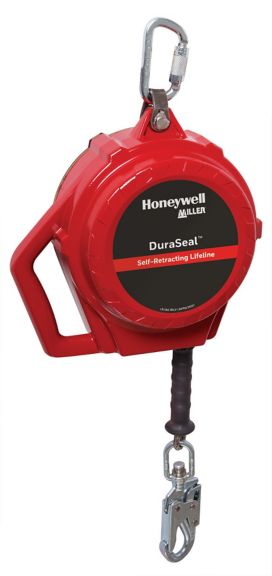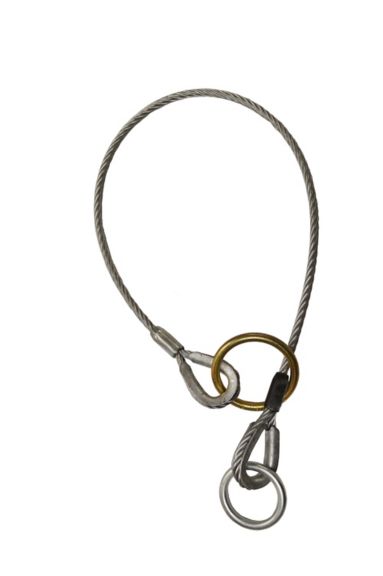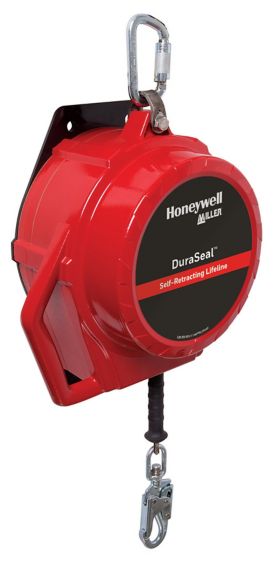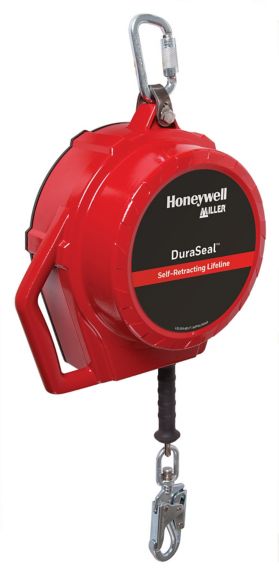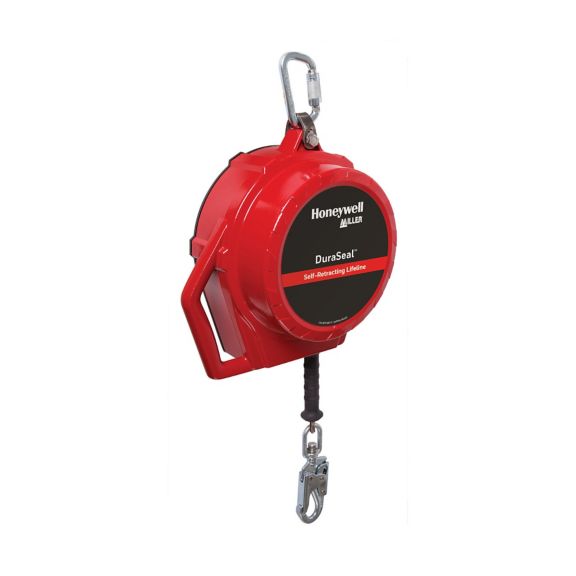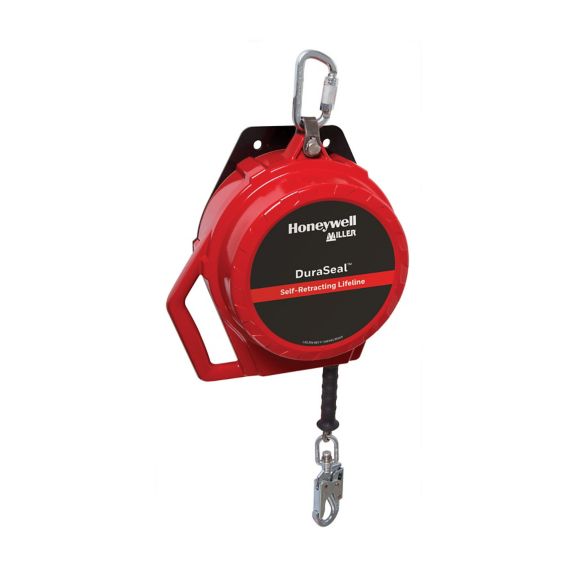 Key Features
Designed to Lower Your Cost of Ownership by Keeping It in the Field
Key Competitive Advantages:
 Prevents contaminants from entering the unit with highest industry rated sealed technology IP69K
 Built to last reusable brake design withstands multiple falls
 Quick, low cost repair with field replaceable lifeline
 Reduces fatigue and increases productivity with units up to 30% lighter than competitive sealed units
 Enables, quicker easier installation and provides protection from rain
 Product service life is extended in the harshest environments with corrosion resistant components
Recommended Industries/Use
Construction
Mining
Oil and Gas
Hazards
Regulations
EN 360 -
IEC 60529 - International Protection Rating/Ingress
Protection Ratings - IP68, Protected from total ingress. Dust tight and protected against 1 m immersion in water
Warranty Information
We sincerely believe that our fall protection equipment is the best in the world. Our products endure rigorous test to ensure that the fall protection equipment you trust is manufactured to the highest standards. Miller fall protection products are tested to withstand normal wear and tear, but are not indestructible and can be damaged by misuse. Our Limited Lifetime Warranty does not apply to normal wear and tear or abusive treatment of the product. In the unlikely event that you should discover defects in either workmanship or materials, under our Limited Lifetime Warranty, we will repair or replace the product at our expense. If a replacement is necessary and your product is no longer available, a comparable product will be substituted. Should a product issue surface, contact us at 800/873-5242. Manufacturing specifications are subject to change without notice.
Data Sheet
Name
Description
File Size
Date
Size
DuraSeal SRL Data Sheet
application/pdf 852.07 KB
5/5/2021
852.07 KB
Manuals and Guides
Name
Description
File Size
Date
Size
DuraSeal SRL User Manual
application/pdf 1.8 MB
5/5/2021
1.8 MB
Miller DuraSeal™ Self-Retracting Lifeline - Literature
application/pdf 368.53 KB
5/31/2021
368.53 KB
Brochure
Name
Description
File Size
Date
Size
DuraSeal SRL Brochure
application/pdf 3.41 MB
5/5/2021
3.41 MB
Others
Name
Description
File Size
Date
Size
DuraSeal SLR FAQ'S
application/pdf 411.6 KB
5/5/2021
411.6 KB
Name
Description
File Size
Date
Size
Name
Description
File Size
Date
Size