Self-Retracting Lifelines & Personal Fall Limiters
Miller Falcon Self-Retracting Lifelines (EUR)
The safest, most robust and comprehensive range of composite retractable lifelines.
Overview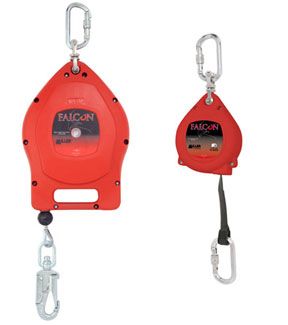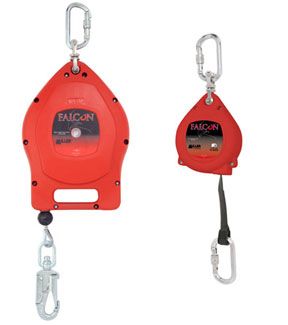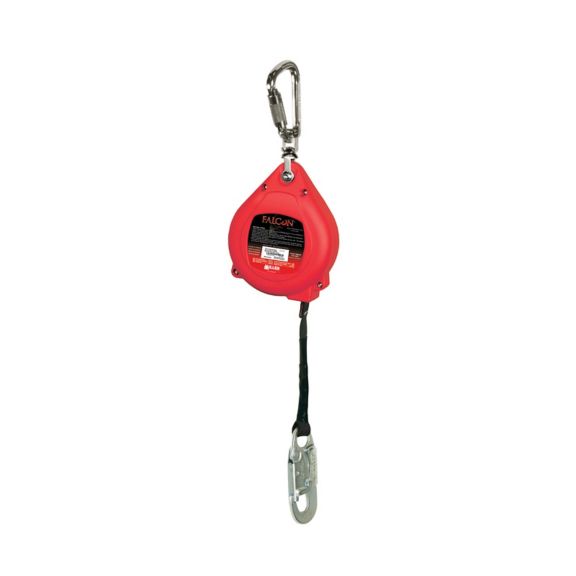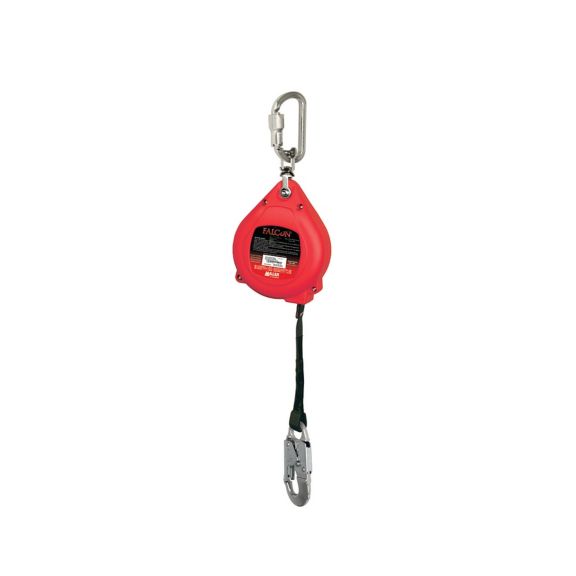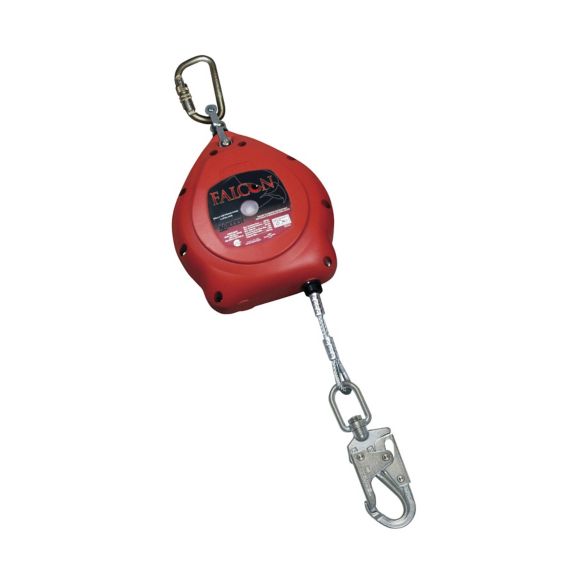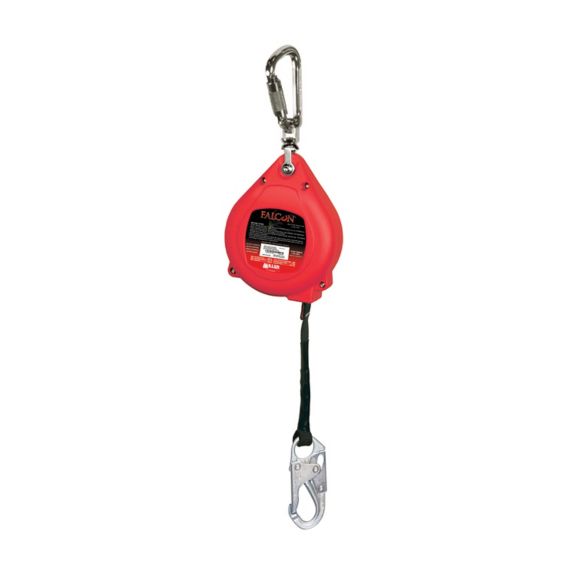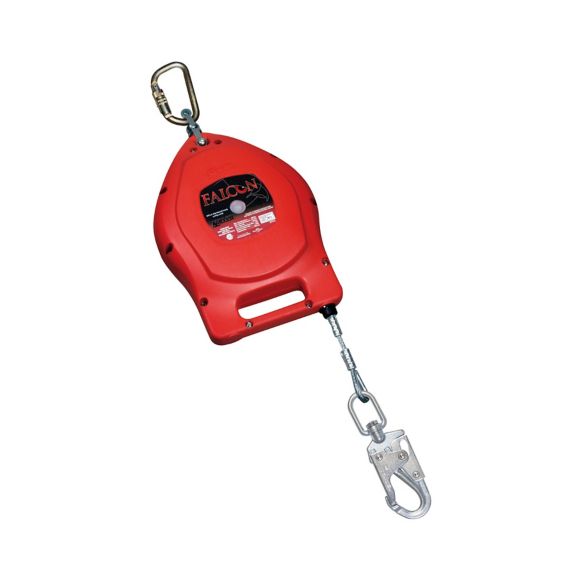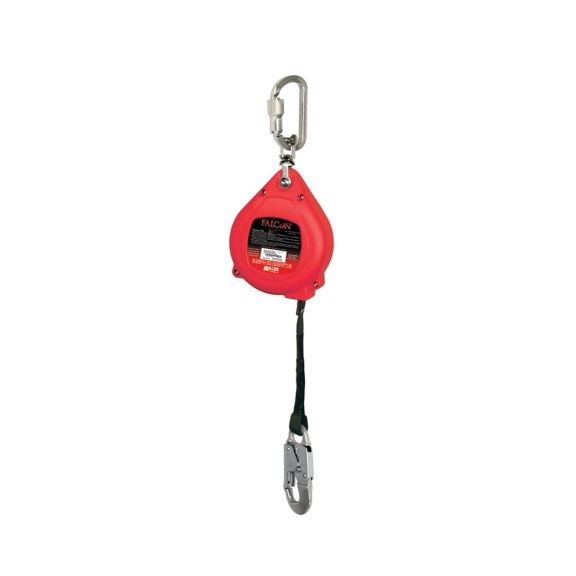 Key Features
Features:
Enhanced safety : the quick-activating braking mechanism stops a fall within centimeters allowing for a quick and safe rescue.  A highly visible load indicator identifies that the unit should be removed from service.
Greater comfort of use : lightweight, with a built-in-handle on the 15 and 20m units, the unit is easy to handle and transport to/from jobsites.  The unique side payout design reduces wear on the entry guide and cable and ensures a smooth operation with less resistance. 
Authorized for horizontal use when used with a steel or stainless steel sling
Benefits: this self-retracting lifeline is the ideal fall protection solution for construction, industrial, warehouse, utility, mining and confined space applications. Nearly indestructible with high-impact resistant nylon housing, galvanised or stainless steel cable, integrated fall indicator.
Recommended Industries/Use
Hazards
Regulations
Warranty Information
Our state of the art equipment provides the critical tool for worker protection, combining mobility with unsurpassed comfort.
At our ISO 9001 certified manufacturing facilities in Europe, we ensure that every Miller product is made in accordance with the standards and meets your exacting requirements.
Data Sheet
Manuals and Guides
Brochure
Others
Name
Description
File Size
Date
Size
Name
Description
File Size
Date
Size