Self-Retracting Lifelines & Personal Fall Limiters
Miller Scorpion Personal Fall Limiters (EUR)
An affordable alternative to shock-absorbig lanyards - the lightweight 9-ft web retractable requires less fall clearance.
Overview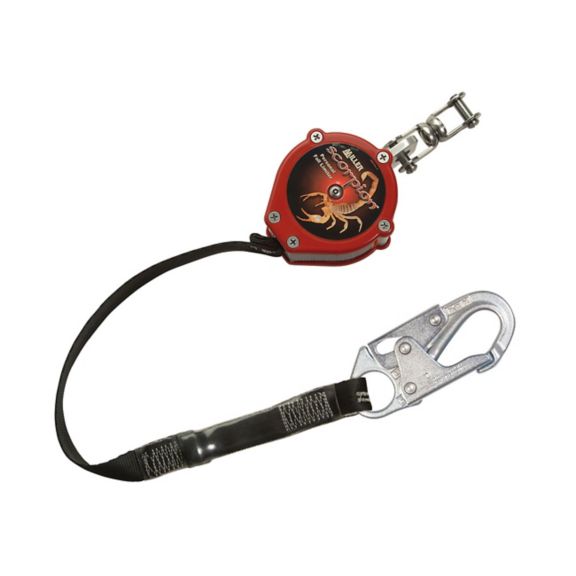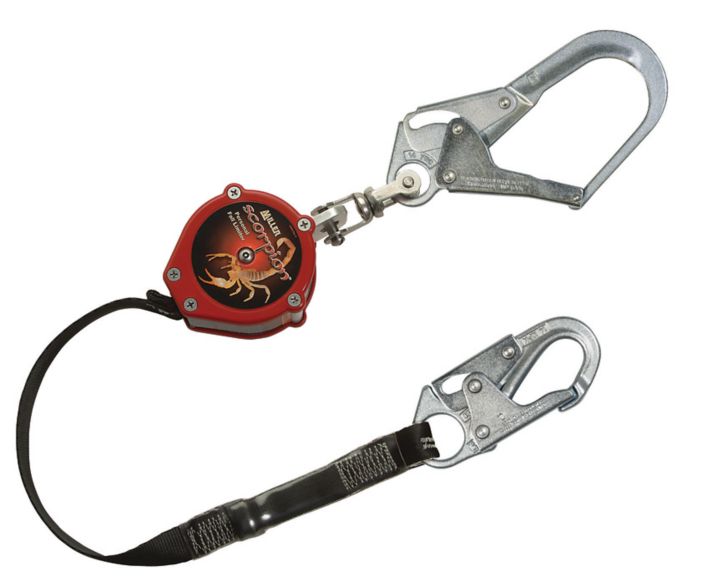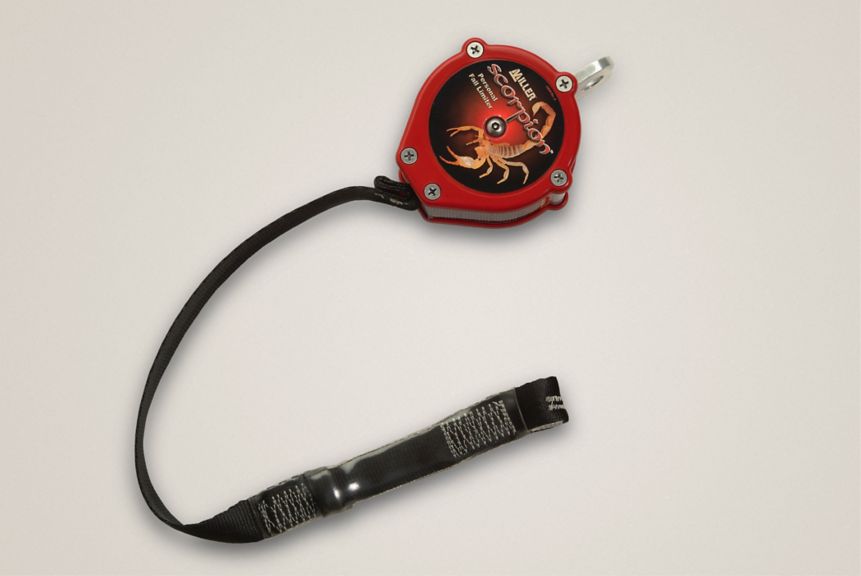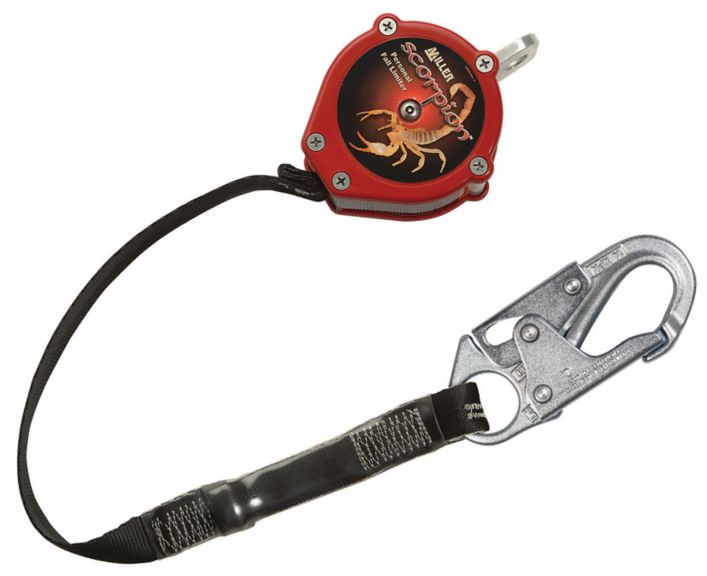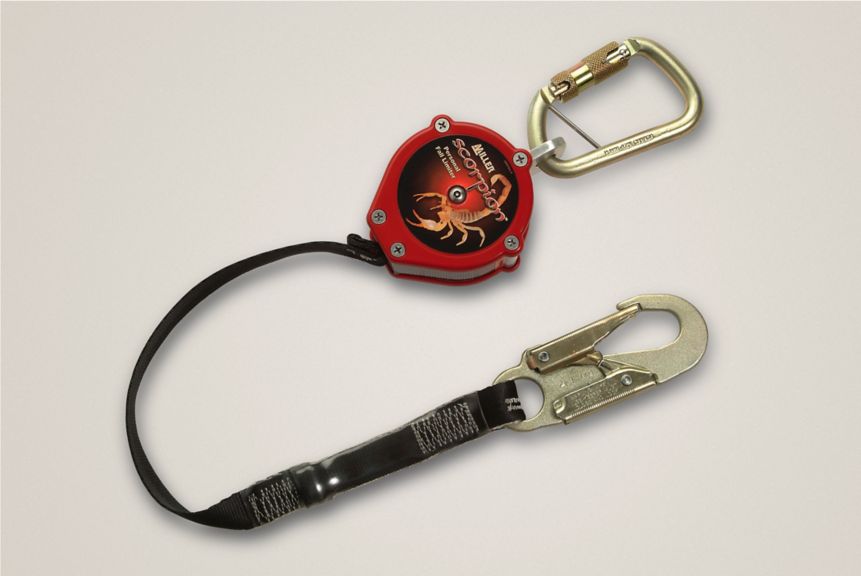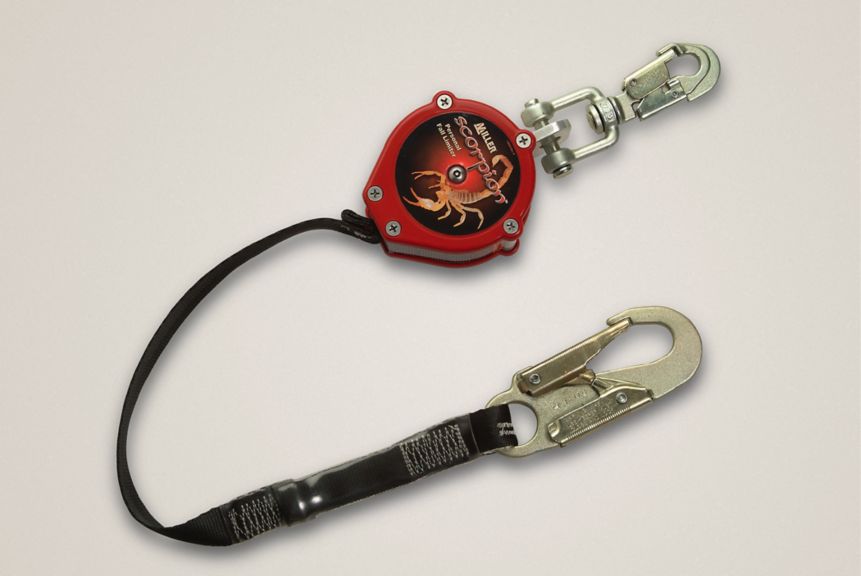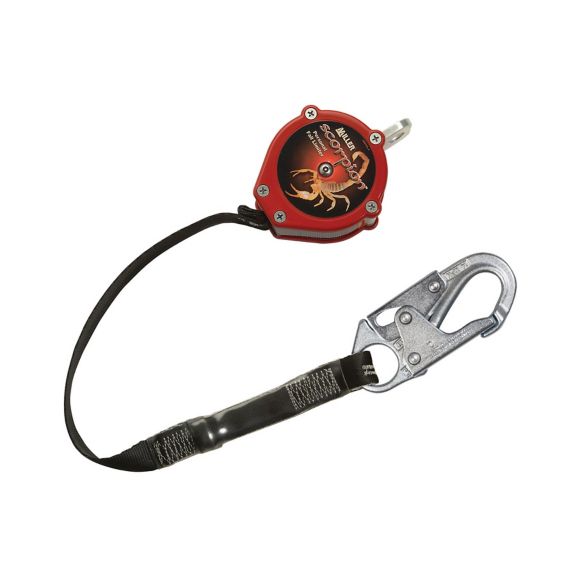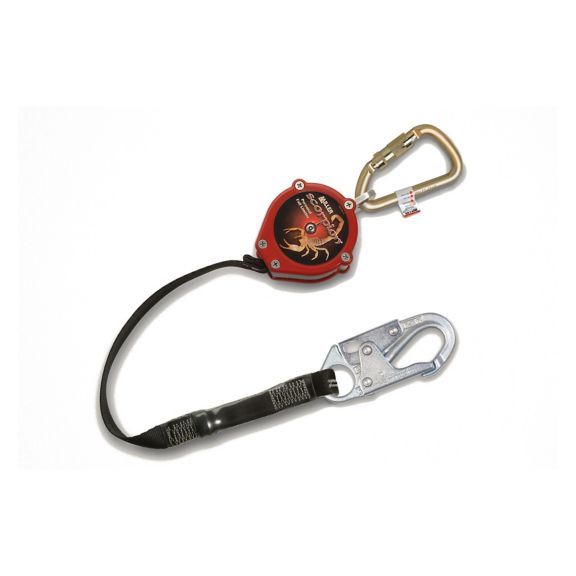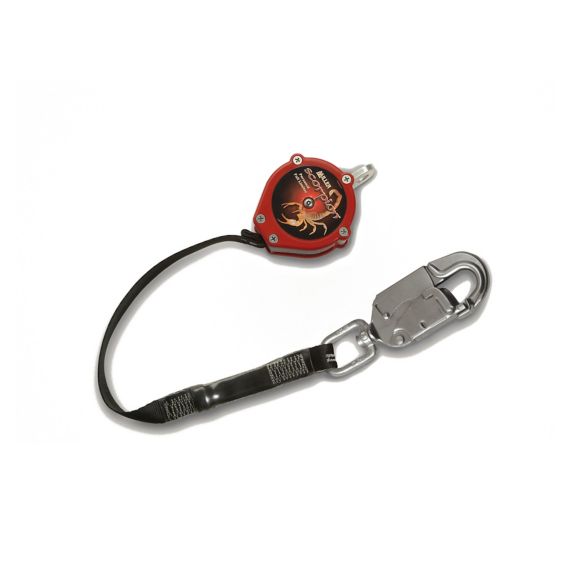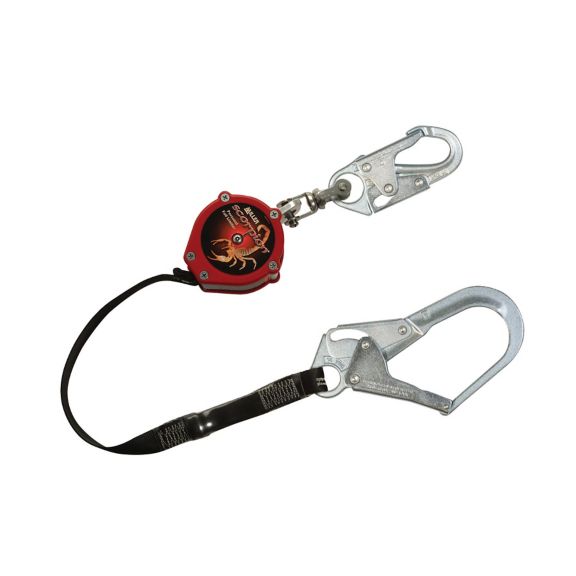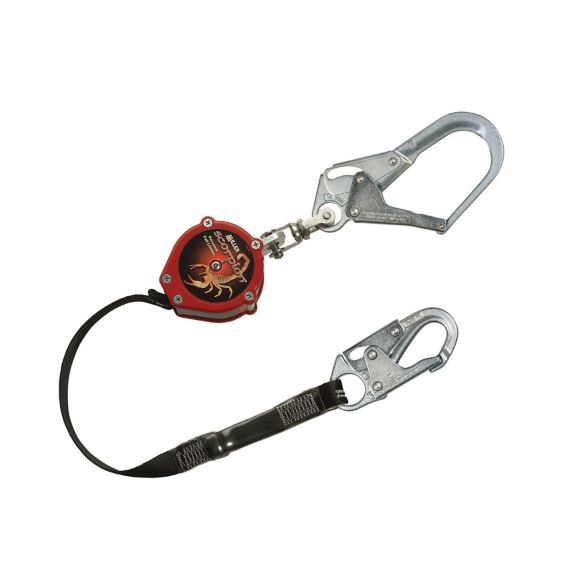 Key Features
Increased comfort of use : light and compact.
Freedom of movement : 2.8m working capacity
Security : Quick activating locking system arrests a fall within centimeters.
Self retracting webbing system eliminates the risks of tripping
Versatility : Can be directly connected to the harness D-ring and used like a traditional fall arrest lanyard
Benefits: Extremely robust and lightweight, the Scorpion PFL features a fall indicator, corrosion-resistant internal parts, stainless steel and aluminium body and high impact polymer cover.
Recommended Industries/Use
Hazards
Regulations
Warranty Information
Our state of the art equipment provides the criticaltool for worker protection, combining mobility with unsurpassed comfort.
At our ISO 9001 certified manufacturing facilities we ensure that every Miller product is made in accordance with the standards and meets your exacting requirements 
Data Sheet
Name
Description
File Size
Date
Size
Scorpion PFL Data Sheet
application/pdf 233.78 KB
5/5/2021
233.78 KB
Miller Scorpion Personal Fall Limiters Eur Datasheet - Middle East - India
application/pdf 483.33 KB
483.33 KB
Miller Scorpion Personal Fall Limiters Datasheet - Middle East - India
application/pdf 84.39 KB
84.39 KB
Miller Scorpion Personal Fall Limiters Eur Data Sheet - Nordics
application/pdf 86.49 KB
86.49 KB
Miller Scorpion™ Personal Fall Limiters - Datasheet
application/pdf 443.5 KB
5/31/2021
443.5 KB
Manuals and Guides
Name
Description
File Size
Date
Size
Self-Retracting Lifelines and Personal Fall Limiters User Manual
application/pdf 2.9 MB
5/5/2021
2.9 MB
Others
Name
Description
File Size
Date
Size
Lanyards & Self-Retracting Lifelines SKU Sheet
application/pdf 316.31 KB
5/5/2021
316.31 KB
Name
Description
File Size
Date
Size
Name
Description
File Size
Date
Size