Self-Retracting Lifelines & Personal Fall Limiters
Miller TurboLite Personal Fall Limiter (EUR)
Never need a shock-absorbing lanyard AGAIN with the 2m lightweight fall limiter adapted to all situations when working with a low space clearance!
Overview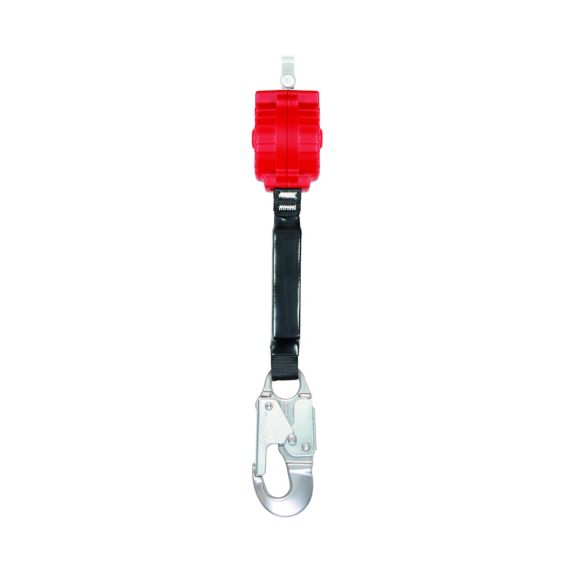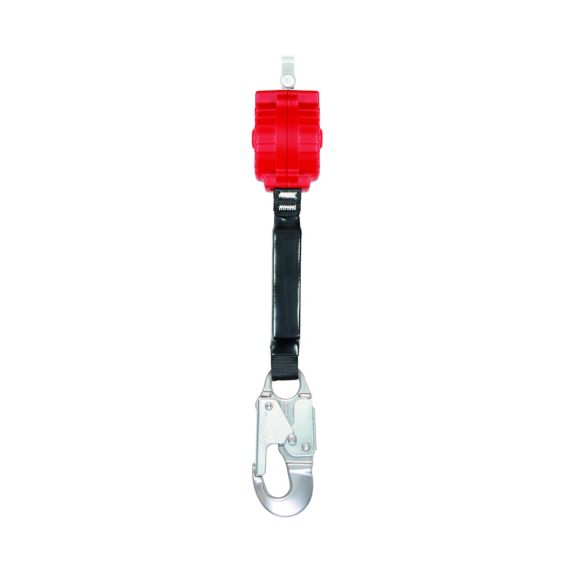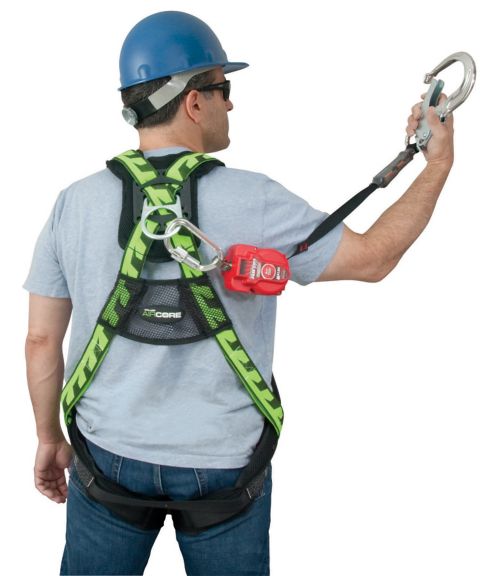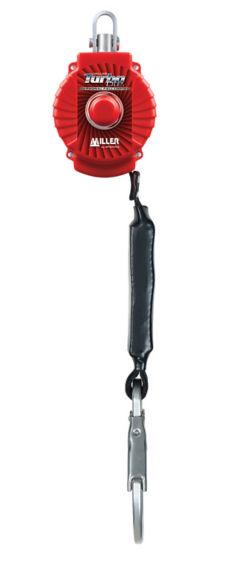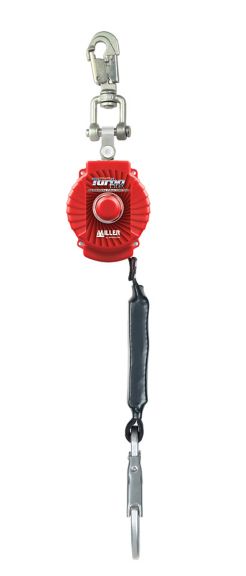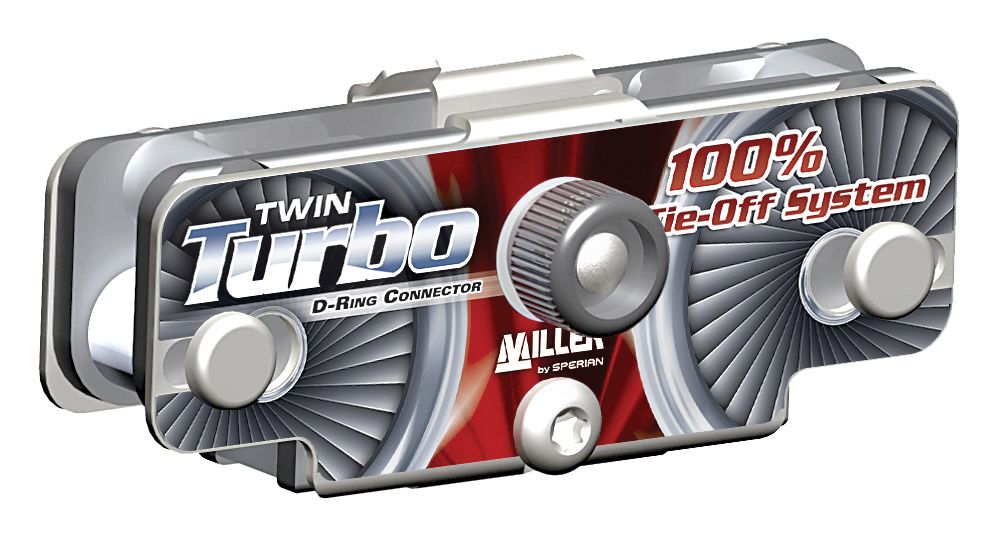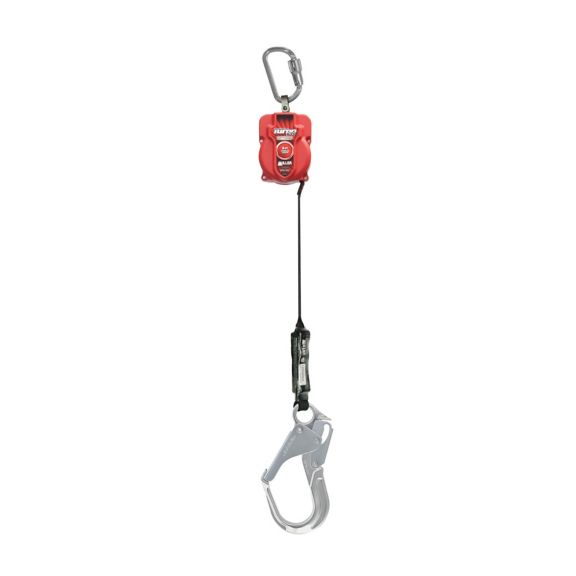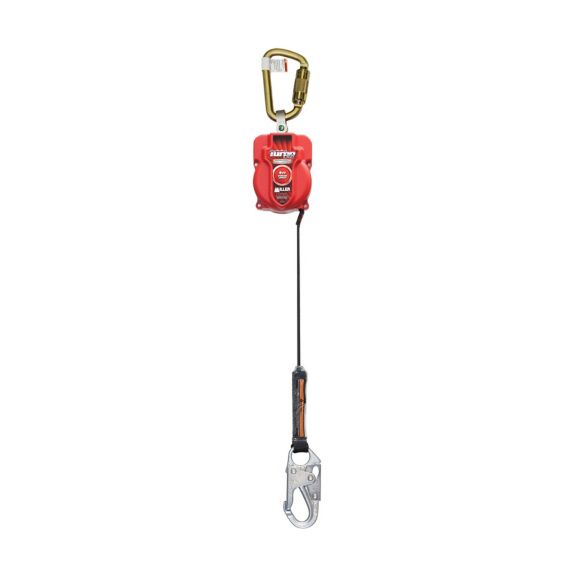 Key Features
Features:
Built-in web load indicator identifies when the unit needs removed from services
Compact and lightweight provides 2m working capacity lifeline
Engineered webbing for greater abrasion resistance and long service life (vectran / polyester webbing).
Lightweight, high-strength, impact-resistant nylon housing for maximum durability
Built-in swivel prevents lifeline from twisting • No annual factory recertification required.
Rated for up to a 136 kg user / Rated for up to a 100kg user (use in down level)
Benefit:
Adapted to all situation when working with low space clearance.
Can be used in Fall Factor 2 (below the back D ring and not lower than foot level).
Can be used on both sides.
Quick activating Patent Pending Braking System
Recommended Industries/Use
Construction
Utilities
Wind Energy
Hazards
Regulations
Warranty Information
Our state of the art equipment provides the critical tool for worker protection, combining mobility with unsurpassed comfort.
At our ISO 9001 certified manufacturing facilities in Europe, we ensure that every Miller product is made in accordance with the standards and meets your exacting requirements.
Data Sheet
Name
Description
File Size
Date
Size
Miller Turbolite Personal Fall Limiter Eur Data Sheet - Nordics
application/pdf 123.79 KB
123.79 KB
Miller Turbolite Personal Fall Limiters Datasheet - Middle East - India
application/pdf 121.2 KB
121.2 KB
Miller Turbolite Personal Fall Limiter Eur Datasheet - Middle East - India
application/pdf 480.77 KB
480.77 KB
Manuals and Guides
Name
Description
File Size
Date
Size
SRL User Manual
application/pdf 2.9 MB
5/5/2021
2.9 MB
Brochure
Name
Description
File Size
Date
Size
Miller Turbolite Personal Fall Limiter Eur Brochure - Nordics
application/pdf 2.76 MB
2.76 MB
Turbolite Twin Turbo Brochure
application/pdf 2.18 MB
5/5/2021
2.18 MB
Others
Name
Description
File Size
Date
Size
Miller TechLine Temporary Horizontal Lifeline System
application/pdf 467.61 KB
5/5/2021
467.61 KB
Name
Description
File Size
Date
Size
Name
Description
File Size
Date
Size