High Tech & Semiconductor
Toxic Gas Monitor VC4
Overview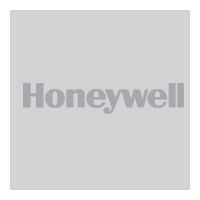 Authentic Chemcassette® technology for enhance standard of accuracyChemcassette® technology, pioneered by Honeywell, delivers low-level gasdetection you can count on. The system detects highly toxic gases quickly anddefinitively – down to parts per billion (ppb)-as evidenced by a clear, easy-toviewstain on chemically treated tape.
4-point gas detection systemVC4 continuous monitoring on 4 Points, more economical and flexible.
Shorter lead time, faster and more convenient technical response and spareparts supportVC4 is designed and manufactured in China, allowing for more stable, fast, andconvenient technical support.
Faster gas leak response time. The sampling flow rate at each detection point improves to 2.8LPM for 120Msample line,improving the gas leak response time and can meet the latestTaiwan EPA requirements.
Even the best products deserve expert maintenance!
Elevate your gas detectors' potential with Honeywell's expert maintenance services! Maximize uptime, eliminate costs, and ensure on-time, on-budget project completion.
Explore our fixed, portable, and high-tech support services now!
Manuals and Guides
Name
Description
File Size
Date
Size
VC4 - User Manual
application/pdf 10.59 MB
8/31/2023
10.59 MB
VC4 - Replacement Instruction Manual
application/pdf 342.6 KB
8/31/2023
342.6 KB
Brochure
Name
Description
File Size
Date
Size
VC4 - Brochure
application/pdf 1.38 MB
9/14/2023
1.38 MB
Name
Description
File Size
Date
Size
VC4 - User Manual
10.59 MB
8/31/2023
10.59 MB
VC4 - Brochure
1.38 MB
9/14/2023
1.38 MB
VC4 - Replacement Instruction Manual
342.6 KB
8/31/2023
342.6 KB
Name
Description
File Size
Date
Size
VC4 - User Manual
10.59 MB
8/31/2023
VC4 - Replacement Instruction Manual
342.6 KB
8/31/2023
VC4 - Brochure
1.38 MB
9/14/2023