High Tech & Semiconductor
Honeywell Vertex™ Edge
'Honeywell Vertex™ Edge is cost-effective toxic gas monitoring system which detects the ultrasensitive gases in your high-tech operations, helping you protect people and assets while reducing fab downtime.
Overview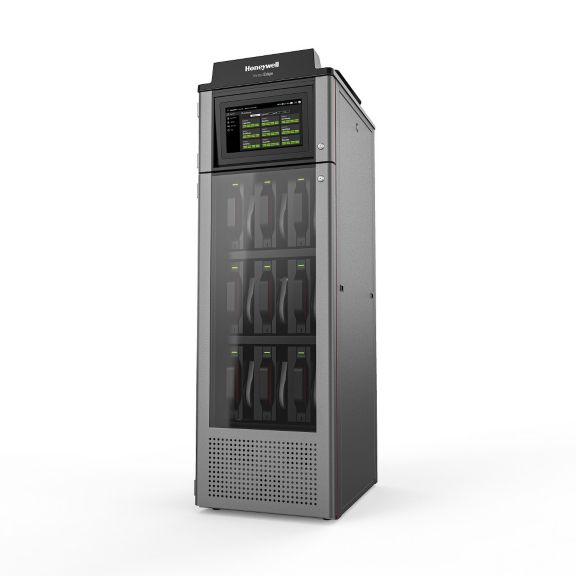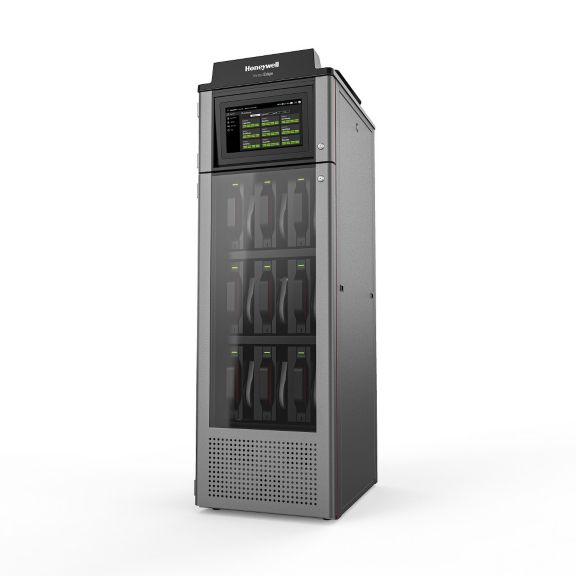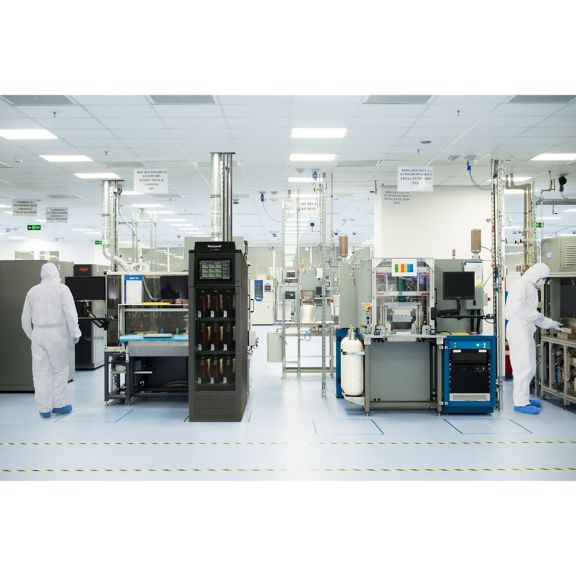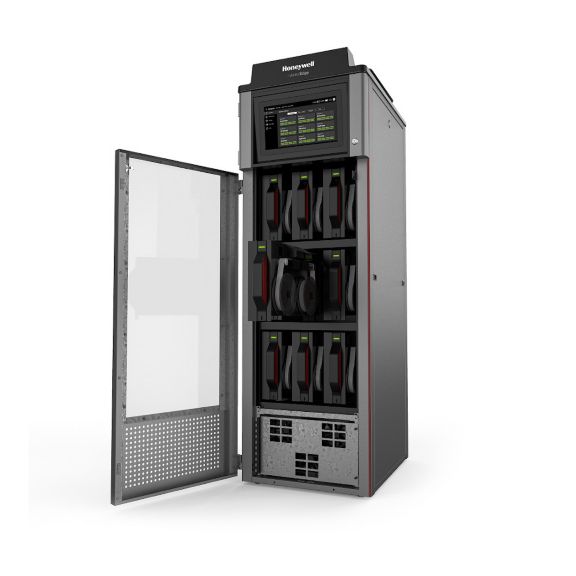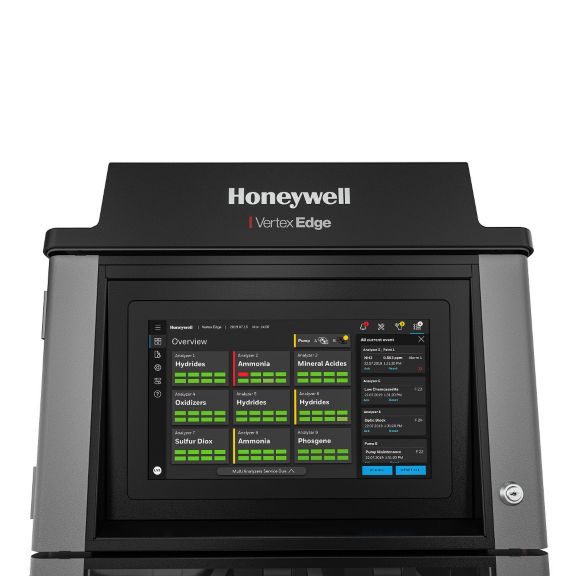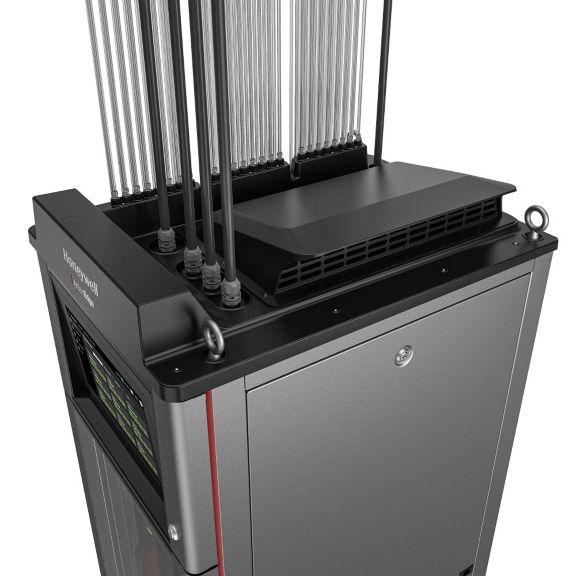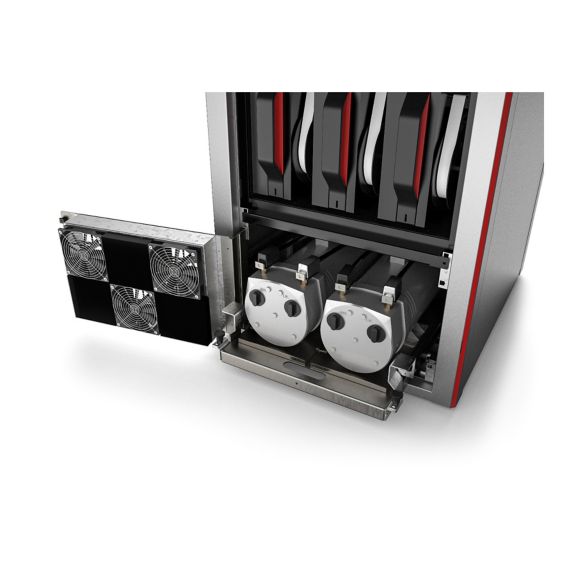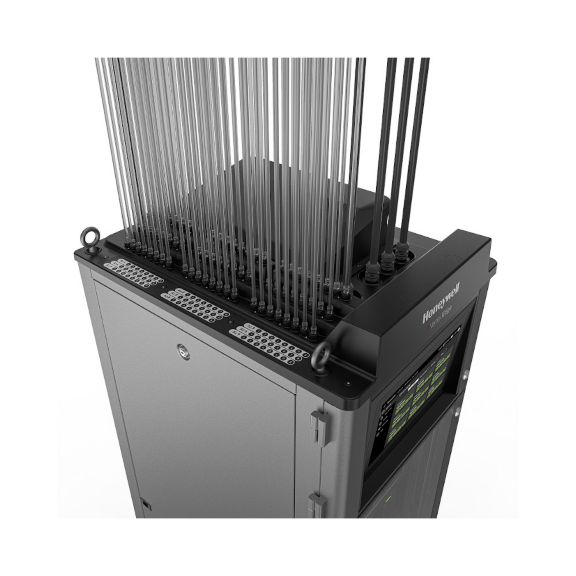 Honeywell Vertex Edge toxic gas monitoring system can be tailored to meet the requirements of your facility. With up to nine Chemcassette® gas analyzers, each with eight points of detection, the system monitors virtually every gas used in semiconductor fabs — down to parts per billion (ppb).
Honeywell Vertex Edge provides high performance with simple operation, so you can quickly evaluate gas readings, alarms, event logs, real-time trends and overall system status. And the user-friendly touchscreen with large icons makes navigation easy — even if you're wearing gloves.
Even the best products deserve expert maintenance!
Elevate your gas detectors' potential with Honeywell's expert maintenance services! Maximize uptime, eliminate costs, and ensure on-time, on-budget project completion.
Explore our fixed, portable, and high-tech support services now!
Features & Benefits
Features

Authentic Chemcassette technology for the highest standard of accuracy

Easy use and maintenance

Flexible gas sampling - monitors more then 40 toxic gases

Lower cost of ownership
Features & Benefits
Features

Authentic Chemcassette technology for the highest standard of accuracy

Easy use and maintenance

Flexible gas sampling - monitors more then 40 toxic gases

Lower cost of ownership
Features : Authentic Chemcassette technology for the highest standard of accuracy|Easy use and maintenance|Flexible gas sampling - monitors more then 40 toxic gases|Lower cost of ownership
Data Sheet
Name
Description
File Size
Date
Size
Honeywell Vertex™ Edge Data Sheet
application/pdf 517.5 KB
7/27/2021
517.5 KB
Manuals and Guides
Name
Description
File Size
Date
Size
Vertex Edge - User Manual
application/pdf 62.62 MB
6/2/2022
62.62 MB
Vertex™ Edge - Quick Reference Guide
application/pdf 361.17 KB
5/30/2022
361.17 KB
Vertex Edge - User Manual - English
application/pdf 64.78 MB
5/18/2022
64.78 MB
Honeywell Vertex™ Edge Operating Manual
application/pdf 5.9 MB
7/27/2021
5.9 MB
Brochure
Name
Description
File Size
Date
Size
Honeywell Vertex™ Edge Brochure
application/pdf 693.9 KB
7/27/2021
693.9 KB
Certificate
Name
Description
File Size
Date
Size
Vertex Edge - EU Declaration of Conformity
application/pdf 223.72 KB
2/28/2023
223.72 KB
Vertex Edge EU Declaration of Conformity
application/pdf 151.12 KB
3/29/2022
151.12 KB
Name
Description
File Size
Date
Size
Name
Description
File Size
Date
Size
Honeywell Vertex™ Edge Data Sheet
517.5 KB
7/27/2021
Vertex Edge - User Manual
62.62 MB
6/2/2022
Vertex™ Edge - Quick Reference Guide
361.17 KB
5/30/2022
Vertex Edge - User Manual - English
64.78 MB
5/18/2022
Honeywell Vertex™ Edge Operating Manual
5.9 MB
7/27/2021
Honeywell Vertex™ Edge Brochure
693.9 KB
7/27/2021
Vertex Edge - EU Declaration of Conformity
223.72 KB
2/28/2023
Vertex Edge EU Declaration of Conformity
151.12 KB
3/29/2022

0060-1020
Transformer 480/230 VAC 60 Hz, 5 KVA

0060-1021
Transformer 208/240 VAC 60 Hz, 5 KVA

1502-1000
Universal Chemcassette® Analyzer with CLO

1502-2000
Vertex Edge™ Base Rack Enclosure

0060-1020
Transformer 480/230 VAC 60 Hz, 5 KVA

0060-1021
Transformer 208/240 VAC 60 Hz, 5 KVA

1502-1000
Universal Chemcassette® Analyzer with CLO

1502-2000
Vertex Edge™ Base Rack Enclosure