Industrial Fixed
705 HT Series of Flammable Gas Sensors
705 HT Series of Flammable Gas Sensors
Overview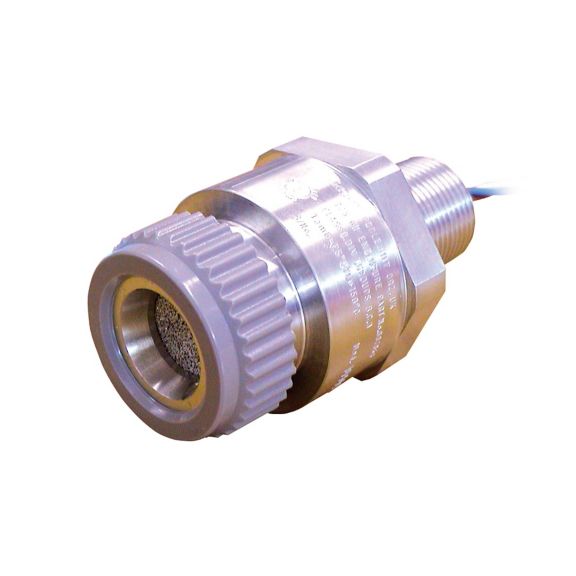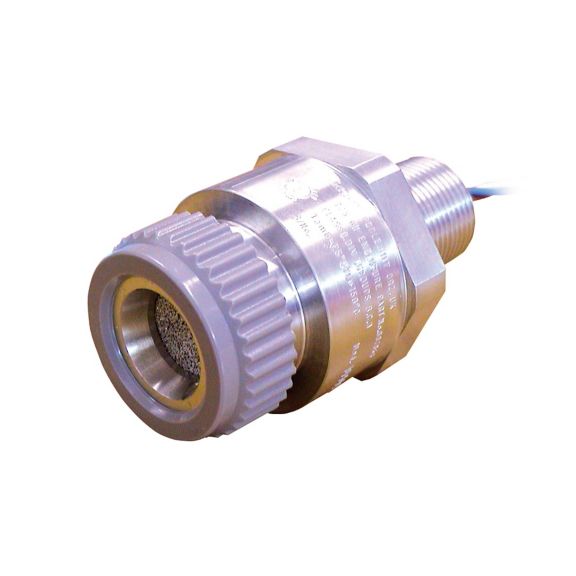 The Model 705 high temperature sensor has been specifically designed for the detection of combustible gases in high temperature hazardous area locations. Typical applications include turbine enclosures and drying ovens used insolvent based printing and coating machines.
These applications require a sensor that provides reliable and stable detection allowing low-level alarm settings across a wide temperature range. Utilizing a specially matched pair of Sieger poison resistant combustible gas detection elements, the Model 705 High Temperature Sensor has a very stable baseline allowing alarm trip points to be set as low as 5% LEL across a temperature range of -25°C to +150°C (-3°F to +302°F). The gas measuring range can be configured from 0-20% LEL up to 0-100% LEL depending on the type of controller used.
The detector elements are housed in a UL hazardous area approved explosion proof assembly, and provide an industry standard 3 wire mV bridge output which can be connected to a suitable control device or converted to an analog output signal via a field transmitter.
Additional Features and Benefits:
Excellent Performance:
Certified for hazardous location operation up to +150°C (+302°F)
Alarm trip points as low as 5% LEL
Fast speed of response
Poison resistant detectors
Low power consumption
Cost Effective:
Low cost disposable sensor
Greater than 5 year typical operating life
Reliable Operation:
Specially matched 'Sieger' detectors provide highest stability
Proven technology from the World leaderin combustible gas detection
Flexibility:
Measuring ranges from 0-20% LELto 0-100% LEL
Wide range of accessories
Robust Construction:
UL approved explosion proof enclosure
High grade Aluminum construction.
Even the best products deserve expert maintenance!
Elevate your gas detectors' potential with Honeywell's expert maintenance services! Maximize uptime, eliminate costs, and ensure on-time, on-budget project completion.
Explore our fixed, portable, and high-tech support services now!
Features & Benefits
Features

Fast response speed/low power consumption

Greater than 5 year operating life

High-grade aluminum construction
Features & Benefits
Features

Fast response speed/low power consumption

Greater than 5 year operating life

High-grade aluminum construction
Features : Fast response speed/low power consumption|Greater than 5 year operating life|High-grade aluminum construction
Data Sheet
Name
Description
File Size
Date
Size
706 HT Series of Flammable Gas Sensors Data Sheet
application/pdf 415.07 KB
5/5/2021
415.07 KB
Manuals and Guides
Name
Description
File Size
Date
Size
705 HT Series of Flammable Gas Sensors Quick Start Guide
application/pdf 579.19 KB
5/5/2021
579.19 KB
Certificate
Name
Description
File Size
Date
Size
705 HT Series of Flammable Gas Sensors UL - Certificate of Compliance
application/pdf 204.41 KB
1/5/2023
204.41 KB
705 HT Series of Flammable Gas Sensors Certificate of Conformity
application/pdf 369.25 KB
5/5/2021
369.25 KB
705 HT Series of Flammable Gas Sensors Certificate of Conformity 130039
application/pdf 420.23 KB
5/5/2021
420.23 KB
705 HT Series of Flammable Gas Sensors CSA Certificate of Compliance
application/pdf 74.93 KB
5/5/2021
74.93 KB
Name
Description
File Size
Date
Size
Name
Description
File Size
Date
Size
706 HT Series of Flammable Gas Sensors Data Sheet
415.07 KB
5/5/2021
705 HT Series of Flammable Gas Sensors Quick Start Guide
579.19 KB
5/5/2021
705 HT Series of Flammable Gas Sensors UL - Certificate of Compliance
204.41 KB
1/5/2023
705 HT Series of Flammable Gas Sensors Certificate of Conformity
369.25 KB
5/5/2021
705 HT Series of Flammable Gas Sensors Certificate of Conformity 130039
420.23 KB
5/5/2021
705 HT Series of Flammable Gas Sensors CSA Certificate of Compliance
74.93 KB
5/5/2021

00705-A-1733
705 Flammable Detector- Aluminium- UL- 3/4NPT- 0-100% LEL

00705-A-1735
705 High Temperature Flammable Detector- Aluminum- 150 deg C- UL- 3/4NPT

00705-A-1736
705 Flammable Detector- Aluminium- INMETRO- 3/4NPT- 0-100% LEL

00780-A-0035
HOUSING SAMPLE FLOW SS

2430-0021

2430K0001
705 Flammable Detector, SG16B Junction Box, WP

2441-0022
ASSY NEMA 4X J BOX 6 TERMINAL

00705-A-1733
705 Flammable Detector- Aluminium- UL- 3/4NPT- 0-100% LEL

00705-A-1735
705 High Temperature Flammable Detector- Aluminum- 150 deg C- UL- 3/4NPT

00705-A-1736
705 Flammable Detector- Aluminium- INMETRO- 3/4NPT- 0-100% LEL

00780-A-0035
HOUSING SAMPLE FLOW SS

2430-0021

2430K0001
705 Flammable Detector, SG16B Junction Box, WP

2441-0022
ASSY NEMA 4X J BOX 6 TERMINAL