Industrial Fixed
Searchline Excel Cross Duct Infrared Gas Detector
Searchline Excel Cross Duct delivers the highest speed of response at low alarm set points over a wide temperature range. • Quick Specs • Response speed: T90 less than 1 second • Detection Range: 0 to 100% LEL • Operating temperature: -40° to +50°C
Overview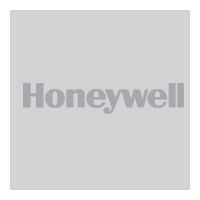 Searchline Excel Cross-Duct
Open Path Infrared Gas Detector – Duct Applications
The Searchline Excel Cross-Duct open path infrared gas detector specializes in HVAC intakes and exhaust and is hazardous area certified.
MAXIMIZE SAFETY COVERAGE EVEN IN SMALL SPACES
Ensure optimal gas safety by deploying open path infrared gas detection in HVAC ducting or turbine enclosures. Searchline Excel Cross-Duct is often the chosen primary flammable gas detector in conjunction with Searchpoint Optima Plus as complimenting flammable point detection.
Features & benefits
Fast speed of response provides earliest warning
High sensitivity allows low alarm set points
Alignment free design makes installation simple
Duct flex and vibration tolerance keeps the system online
Integral functional gas test facility allows for simple system check
Contamination resistant optics reduce the need for unscheduled maintenance
Immune to catalytic poisons
Works in inert atmospheres
Applications include
Control rooms
Personal refuge areas
Turbine enclosures
Quick Specs:
Detection from 0.5 to 2.5 meters (1.6 to 8.2 ft) or 2.5 to 5 meters (8.2 to 16.4 ft)
Multiple outputs including 4-20mA, Relays*, HART®*, Modbus, and/or Bluetooth** communication
*XNX, **OELD required
Responses to Methane or gas mixtures where methane is the main constituent (>70%) and the balance is C2 - C6 hydrocarbons.
Speed of response (T90) less than 1 second
Others
Features

High sensitivity allows low alarm set points

Works in inert atmospheres

Fast speed of response provides earliest warning
Others
Features

High sensitivity allows low alarm set points

Works in inert atmospheres

Fast speed of response provides earliest warning
Features : High sensitivity allows low alarm set points|Works in inert atmospheres|Fast speed of response provides earliest warning
Data Sheet
Name
Description
File Size
Date
Size
Searchline Excel Cross Duct Data Sheet
application/pdf 549.97 KB
3/24/2022
549.97 KB
Manuals and Guides
Name
Description
File Size
Date
Size
Searchline Excel Cross-Duct Certificate - Dutch
application/pdf 183 KB
10/6/2021
183 KB
Searchline Excel Cross-Duct Certificate - Dutch
application/pdf 1006.21 KB
10/6/2021
1006.21 KB
Searchline Excel Cross Duct Plastic Filters Manual
application/pdf 322.33 KB
3/23/2022
322.33 KB
Searchline Excel Cross Duct Reflector Panel Heater Installation Guide
application/pdf 600.96 KB
3/23/2022
600.96 KB
Searchline Excel Cross-Duct Certificate - Dutch
application/pdf 1.5 MB
10/6/2021
1.5 MB
Searchline Excel Cross Duct Manual
application/pdf 1.53 MB
10/13/2022
1.53 MB
Searchline Excel Cross Duct Installation Guide
application/pdf 899.14 KB
3/23/2022
899.14 KB
Name
Description
File Size
Date
Size
Name
Description
File Size
Date
Size
Searchline Excel Cross Duct Data Sheet
549.97 KB
3/24/2022
Searchline Excel Cross-Duct Certificate - Dutch
183 KB
10/6/2021
Searchline Excel Cross-Duct Certificate - Dutch
1006.21 KB
10/6/2021
Searchline Excel Cross Duct Plastic Filters Manual
322.33 KB
3/23/2022
Searchline Excel Cross Duct Reflector Panel Heater Installation Guide
600.96 KB
3/23/2022
Searchline Excel Cross-Duct Certificate - Dutch
1.5 MB
10/6/2021
Searchline Excel Cross Duct Manual
1.53 MB
10/13/2022
Searchline Excel Cross Duct Installation Guide
899.14 KB
3/23/2022