Industrial Fixed
Searchline Excel™ Edge
Open Path Infrared Gas Detector - Long Range
Overview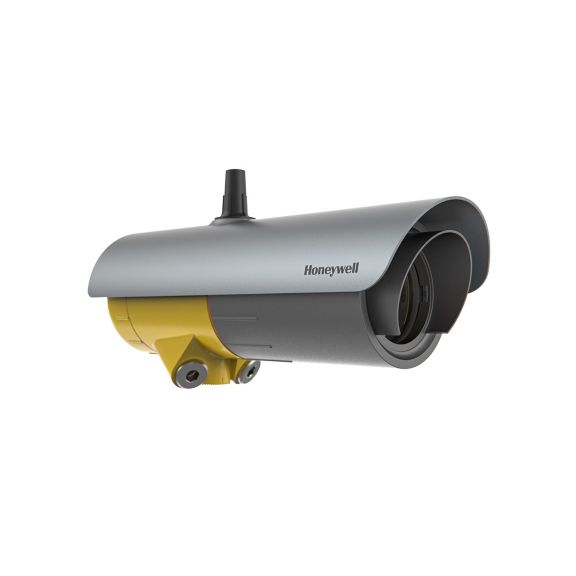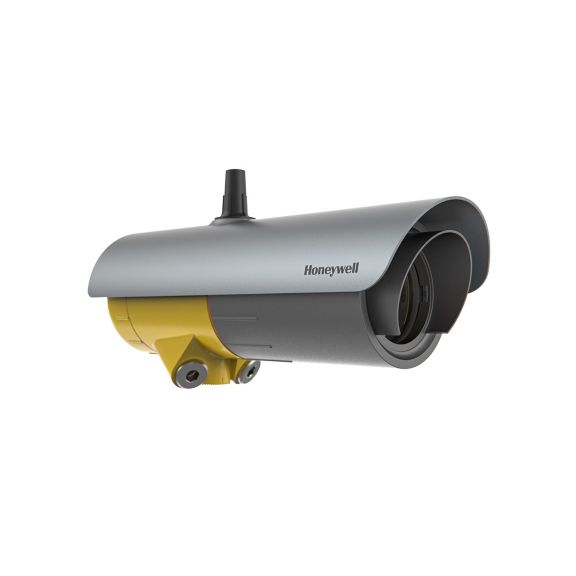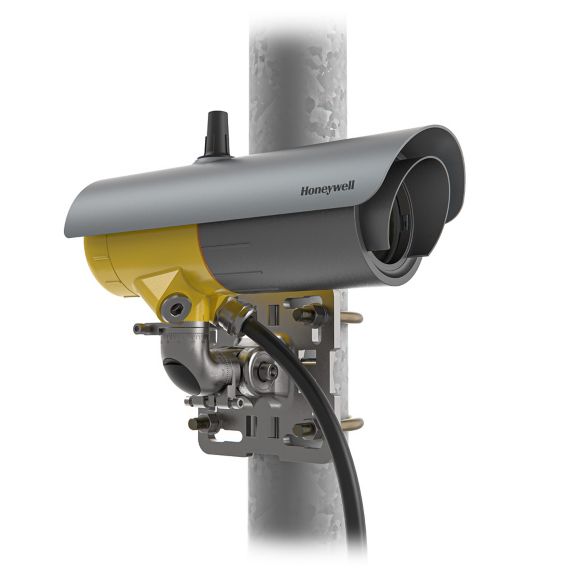 The Searchline Excel™ Edge Flammable Hydrocarbon gas detector delivers long-range coverage and protection for perimeter and fence-line monitoring.
LONG-RANGE PERIMETER MONITORING IN HARSH CONDITIONS
Designed for long-range perimeter and fence line monitoring applications, the Searchline Excel™ Edge helps protect your people, facilities and processes from combustible gas leaks. When mounted at the edge/perimeter of your facility, it provides long-range monitoring and reliable detection in harsh and changing environments for protection and peace of mind.
ELEVATE YOUR ENVIRONMENTAL DUE DILIGENCE
The Searchline Excel™ Edge's innovative optical gas detection capabilities cover a longer range and see through even thick fog better than any other open path gas detectors whether NDIR or laser based.
Features & Benefits:
Reliable Detection:
Fast response to flammable hydrocarbon gas even in low visibility
Advanced diagnostics including window clarity and alignment accuracy to enable maximum uptime
Easy to Use:
Honeywell's Fixed Platform Universal Mount and new alignment scope makes for easy installation
Bluetooth® connectivity for simplified, non-intrusive set-up and maintenance.
At a Glance Instrument Status:
High Visibility, Multi Color LED HALO ring provides clear indication of device status
Quick Specs:
Detection from 60 to 330 meters (196 to 1082 feet)
Multiple outputs including 4-20mA, Relays, HART®, Modbus and Bluetooth® communication
Responses to a wide range of hydrocarbon gases such as Methane, Ethane, Propane, Butane, Pentane, Hexane, Ethylene, and Propylene
Speed of response (T90) less than 3 seconds
Dimensions
Weight

Receiver 6.1 kg (13.4 lbs), Transmitter 6.0 kg (13.2 lbs) TBP
Category
Sub-Category

Open Path Gas Detectors & Transmitters
Range
Humidity Range
Sensor Range

60 m to 330 m (196 to 1,082 ft)
Alarm
Alarm Settings

Recommended High Alarm - 3 LEL.m

Recommended Low Alarm - 1 LEL.m
Analog
Analog Output Signal Type
Relay
Relay Output Configuration

Relay 1 is Alarm Level 1, Relay 2 is Alarm Level 2, Relay 3 Indicates Faults

Relay Activation Settings

Single Pole Double Throw (SPDT)

Relay Rated Load

Max. 32 Vdc/ac, max. 2 A resistive load
Sensor
Sensing Method
Sensor Type
Wireless
Wireless Technology

Bluetooth® (range up to 20 m (66 ft)
Additional Specifications
Number of Relay Outputs
Ingress Protection
Visual Indicators

LEDs on the transmitter and a high visibility HALO light ring on the receiver

Maximum Pressure

105.5 kPa (1055 mBar, non-compensated) kilopascal

NEMA Rating

Type 4X, in accordance with NEMA 250

Mounting

Universal Mounting Bracket Included

Gas Type
Others
Minimum Temperature
Maximum Temperature
Response Time

T90 less than 3 seconds TBP
Dimensions
Weight

Receiver 6.1 kg (13.4 lbs), Transmitter 6.0 kg (13.2 lbs) TBP
Category
Sub-Category

Open Path Gas Detectors & Transmitters
Range
Sensor Range

60 m to 330 m (196 to 1,082 ft)
Alarm
Alarm Settings

Recommended High Alarm - 3 LEL.m

Recommended Low Alarm - 1 LEL.m
Analog
Analog Output Signal Type
Relay
Relay Output Configuration

Relay 1 is Alarm Level 1, Relay 2 is Alarm Level 2, Relay 3 Indicates Faults

Relay Activation Settings

Single Pole Double Throw (SPDT)

Relay Rated Load

Max. 32 Vdc/ac, max. 2 A resistive load
Wireless
Wireless Technology

Bluetooth® (range up to 20 m (66 ft)
Additional Specifications
Visual Indicators

LEDs on the transmitter and a high visibility HALO light ring on the receiver

Maximum Pressure

105.5 kPa (1055 mBar, non-compensated) kilopascal

NEMA Rating

Type 4X, in accordance with NEMA 250

Mounting

Universal Mounting Bracket Included
Others
Response Time

T90 less than 3 seconds TBP
Minimum Temperature : -55 °C (-67 °F) TBP
Maximum Temperature : +75 °C (+167 °F) TBP
Response Time : T90 less than 3 seconds TBP
Weight : Receiver 6.1 kg (13.4 lbs), Transmitter 6.0 kg (13.2 lbs) TBP
Sub-Category : Open Path Gas Detectors & Transmitters
Humidity Range : 0–99 % RH Non-condensing
Sensor Range : 60 m to 330 m (196 to 1,082 ft)
Alarm Settings : Recommended High Alarm - 3 LEL.m|Recommended Low Alarm - 1 LEL.m
Analog Output Signal Type : 4-20mA standard
Standards : EN 50270: (EMC)
Features : Bluetooth® enabled
Material : 316L Stainless Steel
Relay Output Configuration : Relay 1 is Alarm Level 1, Relay 2 is Alarm Level 2, Relay 3 Indicates Faults
Relay Activation Settings : Single Pole Double Throw (SPDT)
Relay Rated Load : Max. 32 Vdc/ac, max. 2 A resistive load
Sensing Method : Near Band Infrared
Sensor Type : Open Path Infrared
Wireless Technology : Bluetooth® (range up to 20 m (66 ft)
Number of Relay Outputs : 3
Ingress Protection : IP 66 / 67
Visual Indicators : LEDs on the transmitter and a high visibility HALO light ring on the receiver
Maximum Pressure : 105.5 kPa (1055 mBar, non-compensated) kilopascal
NEMA Rating : Type 4X, in accordance with NEMA 250
Mounting : Universal Mounting Bracket Included
Gas Type : Flammable Hydrocarbon
Data Sheet
Manuals and Guides
Software
Brochure
Certificate
Name
Description
File Size
Date
Size
Name
Description
File Size
Date
Size
SKUs

SLXL-ESMGRX
SEARCHLINE EXCEL Edge RX SS M25 - Includes Mount and Sunshade

SLXL-ESMGTX
SEARCHLINE EXCEL Edge TX SS M25 - Includes Mount and Sunshade

SLXL-ESMGXX
Searchline Excel Edge Long Range (60-330 m) Stainless Steel w/ M25 entries

SLXL-ESNGRX
SEARCHLINE EXCEL Edge RX SS 3/4" NPT - Includes Mount and Sunshade

SLXL-ESNGTX
SEARCHLINE EXCEL Edge TX SS 3/4" NPT - Includes Mount and Sunshade

SLXL-ESNGXX
Searchline Excel Edge Long Range (60-330 m) Stainless Steel w/ 3/4" NPT entries

SLXL-ESMGRX
SEARCHLINE EXCEL Edge RX SS M25 - Includes Mount and Sunshade

SLXL-ESMGTX
SEARCHLINE EXCEL Edge TX SS M25 - Includes Mount and Sunshade

SLXL-ESMGXX
Searchline Excel Edge Long Range (60-330 m) Stainless Steel w/ M25 entries

SLXL-ESNGRX
SEARCHLINE EXCEL Edge RX SS 3/4" NPT - Includes Mount and Sunshade

SLXL-ESNGTX
SEARCHLINE EXCEL Edge TX SS 3/4" NPT - Includes Mount and Sunshade

SLXL-ESNGXX
Searchline Excel Edge Long Range (60-330 m) Stainless Steel w/ 3/4" NPT entries