Portables
Honeywell BW™ MicroClip Series
Honeywell BW™ MicroClip Series
Overview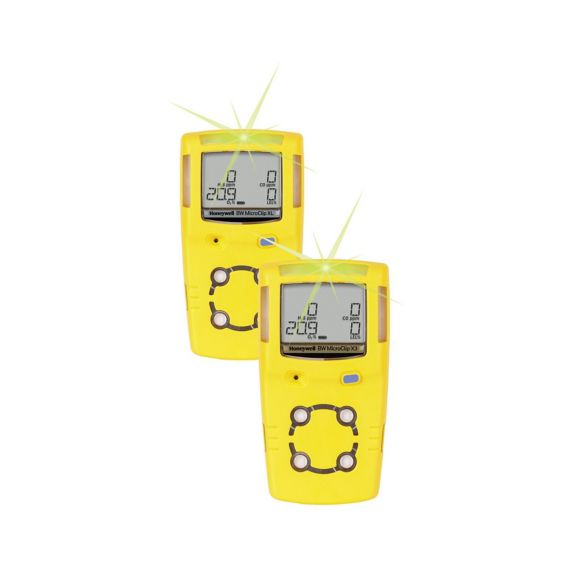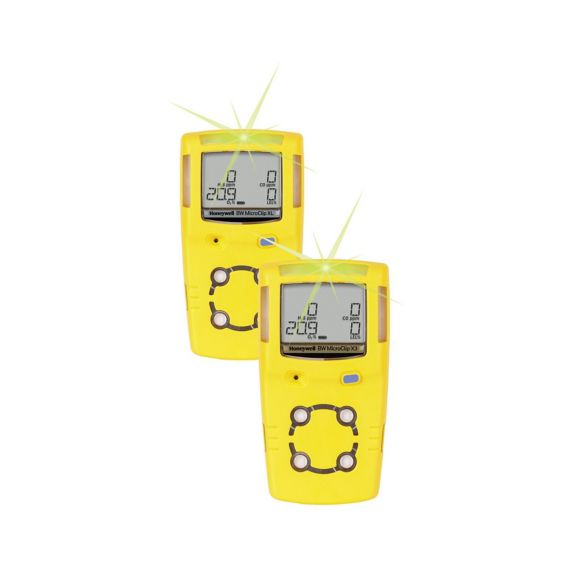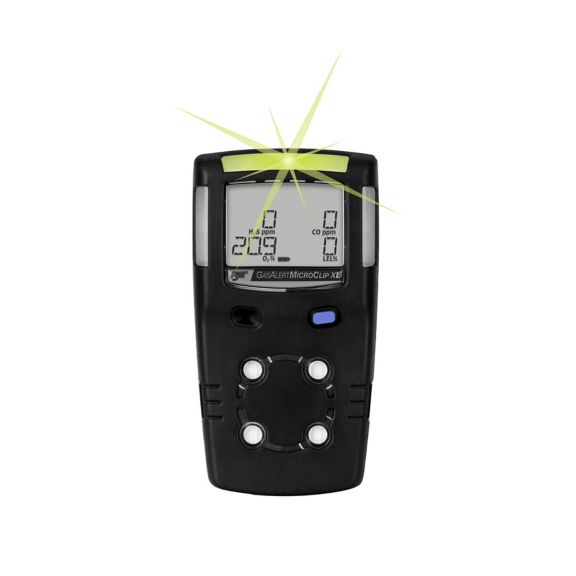 The industrial Honeywell BW™ MicroClip Series is the world's most popular multi-gas portable detector, delivering long runtime and reliability — plus small size, low cost and the easiest user experience.
Overview:
Small size. Easy to use. Reliable operation. Affordable protection. With that combination of benefits, it's no wonder the Honeywell BW™ MicroClip Series is the world's most popular multi-gas detector. The latest addition to the Honeywell BW™ MicroClip Series is the Honeywell BW™ MicroClip X3. This model offers a three-year warranty and an all-new O2 sensor — along with all the other benefits of workers' favorite four-gas detector — to deliver the best combination of reliability, cost of ownership and ease of use.
Features & Benefits:
NEW! Honeywell BW™ MicroClip X3 for extended reliability with 3-year warranty
Honeywell BW™ MicroClip XL for standard operation with 2-year warranty
Simultaneously monitor for up to four gases including O2, H2S, CO and combustibles
Battery runtime of 18 hours in normal temperatures: cold weather guarantee of at least 12 hour runtime for full warranty period.
Guaranteed to run an entire shift — even at -4°F (-20°C)
NEW! IP68 rating — unmatched water protection Compact, lightweight and easy to use — with one-button operation and no extensive training Device management with Honeywell Safety Suite.
Flashing green IntelliFlash™ light for compliance at a glance
Reflex™ Technology ensures sensor responsiveness for safety, uptime and worker confidence
Readily enables to communicate with Motorola MOTOTRBO
Even the best products deserve expert maintenance!
Elevate your gas detectors' potential with Honeywell's expert maintenance services! Maximize uptime, eliminate costs, and ensure on-time, on-budget project completion.
Explore our fixed, portable, and high-tech support services now!
Features & Benefits
Features

Compact, lightweight and easy to use — with one-button operation and no extensive training

Device management with Honeywell Safety Suite.

Guaranteed to run an entire shift — even at -4°F (-20°C)

Honeywell BW™ MicroClip XL for standard operation with 2-year warranty

NEW! Honeywell BW™ MicroClip X3 for extended reliability with 3-year warranty

NEW! IP68 rating — unmatched water protection
Features & Benefits
Features

Compact, lightweight and easy to use — with one-button operation and no extensive training

Device management with Honeywell Safety Suite.

Guaranteed to run an entire shift — even at -4°F (-20°C)

Honeywell BW™ MicroClip XL for standard operation with 2-year warranty

NEW! Honeywell BW™ MicroClip X3 for extended reliability with 3-year warranty

NEW! IP68 rating — unmatched water protection
Features : Compact, lightweight and easy to use — with one-button operation and no extensive training|Device management with Honeywell Safety Suite.|Guaranteed to run an entire shift — even at -4°F (-20°C)|Honeywell BW™ MicroClip XL for standard operation with 2-year warranty|NEW! Honeywell BW™ MicroClip X3 for extended reliability with 3-year warranty|NEW! IP68 rating — unmatched water protection
Data Sheet
Manuals and Guides
Brochure
Technical Note
Certificate
Others
Name
Description
File Size
Date
Size
Name
Description
File Size
Date
Size

121657

121658

121659

121679-L3
Manual Aspirator Pump For

121699
MC-TC-1 TST CAP AND HOSE

135168-L3
MULTI UNIT CHARGERS (5) FOR GAMCXT

135854-L3
Replacement Flex PCB

MC-AF-1

MC-AF-K1

MC-SS-AF-K1

121657

121658

121659

121679-L3
Manual Aspirator Pump For

121699
MC-TC-1 TST CAP AND HOSE

135168-L3
MULTI UNIT CHARGERS (5) FOR GAMCXT

135854-L3
Replacement Flex PCB

MC-AF-1

MC-AF-K1

MC-SS-AF-K1