Portables
Honeywell BW™ RigRat
Transportable Multi-gas Area Monitor
Overview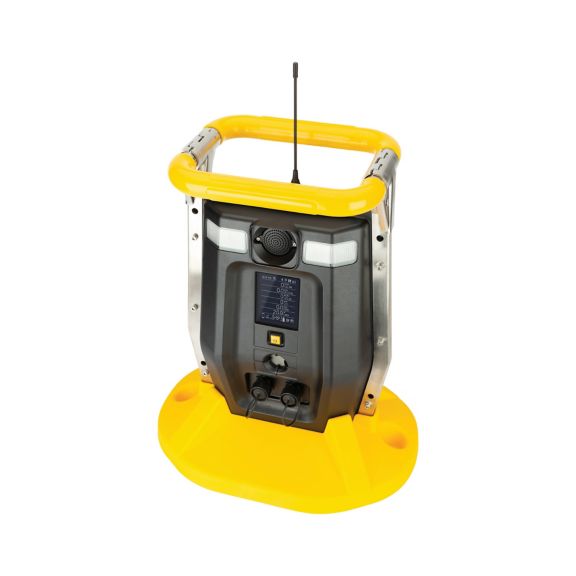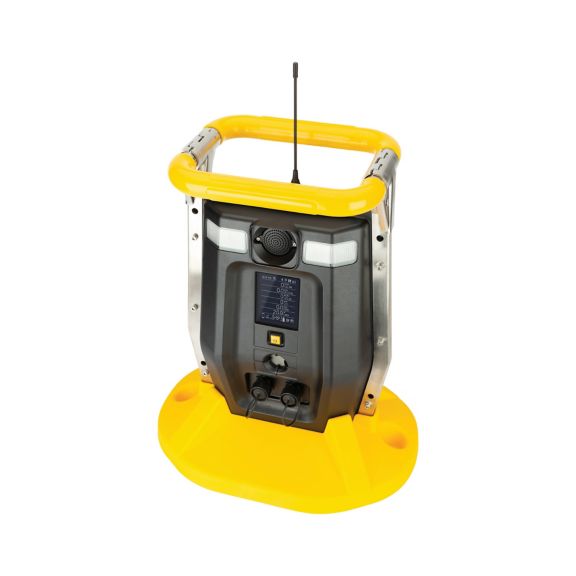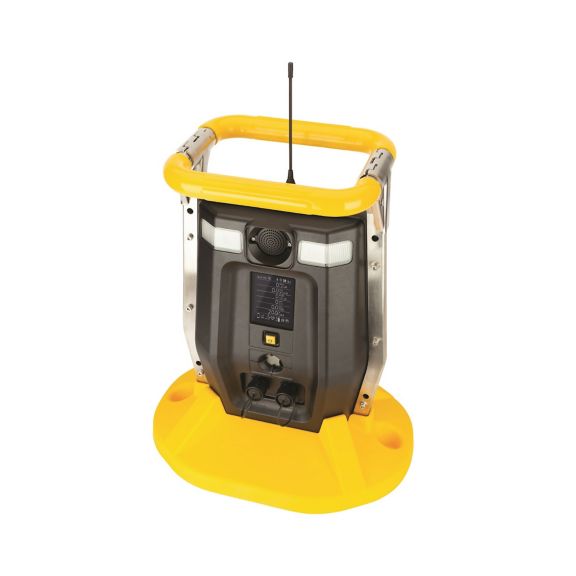 Honeywell BW™ RigRat brings a new level of user-friendliness to transportable multi-gas area monitoring. Simply place the monitor nearby, and it will alert workers to area gas threats so they can take necessary action.
Features & Benefits:
Wireless Safety Perimeter
Remote monitoring
Honeywell TouchPoint Plus Compatible
Line Power for extended runtime in the field
Inert mode that prevents alarm in normal ambient air
Large, easy-to-read display
Rugged, weatherproof design, with optional protective cage
I/O ports providing additional input capabilities and local executive activation
Quick Specs:
8 weeks of runtime on a single charge
up to 6 gas sensors
Programmable input and output
simple smartphone setup
Even the best products deserve expert maintenance!
Elevate your gas detectors' potential with Honeywell's expert maintenance services! Maximize uptime, eliminate costs, and ensure on-time, on-budget project completion.
Explore our fixed, portable, and high-tech support services now!
Dimension & Weight
Instrument Size

15.8 x 11.4 x 18.5 in. / 40.0 x 29.0 x 47.0 cm
Range
Humidity Range
Sensor Range

LEL (0-100%LEL), CO2 (0-50000ppm), VOC (0-2000ppm), CO (0-2000ppm), H2S (0-1000ppm), SO2 (0-20ppm), O2 (0-30%vol), NO (0-250ppm), NO2 (0-20ppm), HCN (0-50ppm), NH3 (0-100ppm), Cl2 (0-50ppm)
Alarm
Alarm Type

Visual, Audible, Vibrating
Certifications
Standards

cETLus Class I Division 1; Group A, B, C, D; T4;
Datalogging
Datalogging

4 months at one minute intervals
Features & Benefits
Features

Honeywell TouchPoint™ Plus Compatible

I/O ports providing additional input capabilities and local executive activation

Inert mode that prevents alarm in normal ambient air

Large, easy-to-read display

Line Power for extended runtime in the field

Remote monitoring

Rugged, weatherproof design, with optional protective cage

Wireless Safety Perimeter

Benefits

Up to 8 weeks of runtime on a single
Options
User Options

One-button operation and programing
Warranty
Warranty

Two years on LEL, CO, H2S, and O2 sensors
Additional Specifications
Ingress Protection
Gas Type

LEL, CO2, VOC, CO, H2S, SO2, O2, NO, NO2, HCN, NH3, Cl2
Dimension & Weight
Instrument Size

15.8 x 11.4 x 18.5 in. / 40.0 x 29.0 x 47.0 cm
Range
Sensor Range

LEL (0-100%LEL), CO2 (0-50000ppm), VOC (0-2000ppm), CO (0-2000ppm), H2S (0-1000ppm), SO2 (0-20ppm), O2 (0-30%vol), NO (0-250ppm), NO2 (0-20ppm), HCN (0-50ppm), NH3 (0-100ppm), Cl2 (0-50ppm)
Alarm
Alarm Type

Visual, Audible, Vibrating
Certifications
Standards

cETLus Class I Division 1; Group A, B, C, D; T4;
Datalogging
Datalogging

4 months at one minute intervals
Features & Benefits
Features

Honeywell TouchPoint™ Plus Compatible

I/O ports providing additional input capabilities and local executive activation

Inert mode that prevents alarm in normal ambient air

Large, easy-to-read display

Line Power for extended runtime in the field

Remote monitoring

Rugged, weatherproof design, with optional protective cage

Wireless Safety Perimeter

Benefits

Up to 8 weeks of runtime on a single
Options
User Options

One-button operation and programing
Warranty
Warranty

Two years on LEL, CO, H2S, and O2 sensors
Additional Specifications
Gas Type

LEL, CO2, VOC, CO, H2S, SO2, O2, NO, NO2, HCN, NH3, Cl2
Sub-Category : Transportable
Instrument Size : 15.8 x 11.4 x 18.5 in. / 40.0 x 29.0 x 47.0 cm
Humidity Range : 5%-95% percent
Sensor Range : LEL (0-100%LEL), CO2 (0-50000ppm), VOC (0-2000ppm), CO (0-2000ppm), H2S (0-1000ppm), SO2 (0-20ppm), O2 (0-30%vol), NO (0-250ppm), NO2 (0-20ppm), HCN (0-50ppm), NH3 (0-100ppm), Cl2 (0-50ppm)
Alarm Type : Visual, Audible, Vibrating
Battery Run Time : 8 Weeks hours
Standards : cETLus Class I Division 1; Group A, B, C, D; T4;
Datalogging : 4 months at one minute intervals
Features : Honeywell TouchPoint™ Plus Compatible|I/O ports providing additional input capabilities and local executive activation|Inert mode that prevents alarm in normal ambient air|Large, easy-to-read display|Line Power for extended runtime in the field|Remote monitoring|Rugged, weatherproof design, with optional protective cage|Wireless Safety Perimeter
Benefits : Up to 8 weeks of runtime on a single
User Options : One-button operation and programing
Warranty : Two years on LEL, CO, H2S, and O2 sensors
Wireless Technology : BLE, MESH, WiFi
Ingress Protection : IP67
Gas Type : LEL, CO2, VOC, CO, H2S, SO2, O2, NO, NO2, HCN, NH3, Cl2
Data Sheet
Manuals and Guides
Installation Instructions
Brochure
Technical Note
Certificate
Name
Description
File Size
Date
Size
Name
Description
File Size
Date
Size

400-4083-000

400-4105-003

400-4105-010

400-4105-014

550-7056-000

550-7057-000

C03-0801-000

C03-0990-000

C03-0990-100

C03-0991-000

400-4083-000

400-4105-003

400-4105-010

400-4105-014

550-7056-000

550-7057-000

C03-0801-000

C03-0990-000

C03-0990-100

C03-0991-000