Chemical Resistant Gloves
Flextril™ Nitrile Chemical Gloves
Flextril™ Nitrile Chemical Gloves
Overview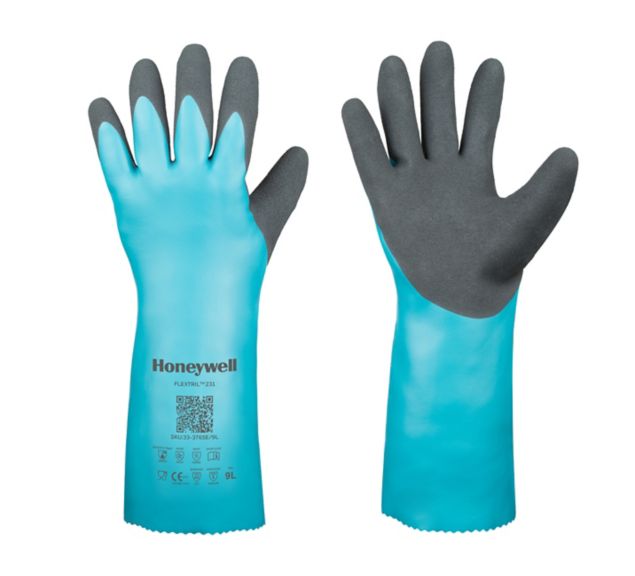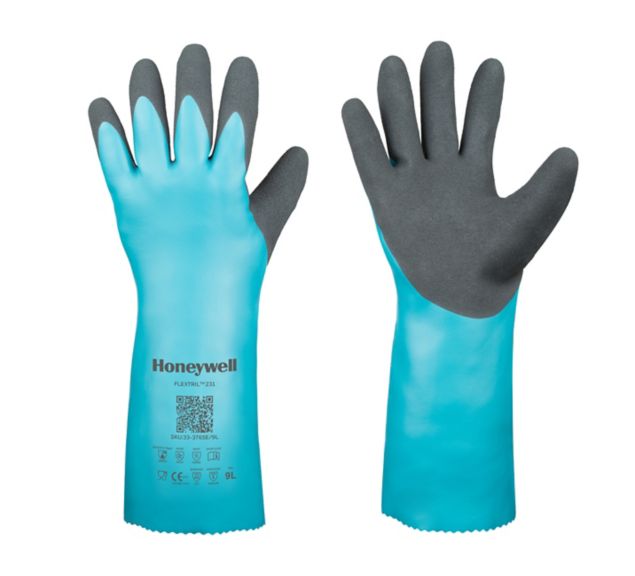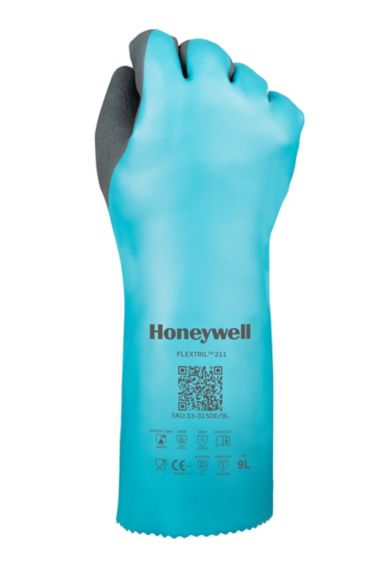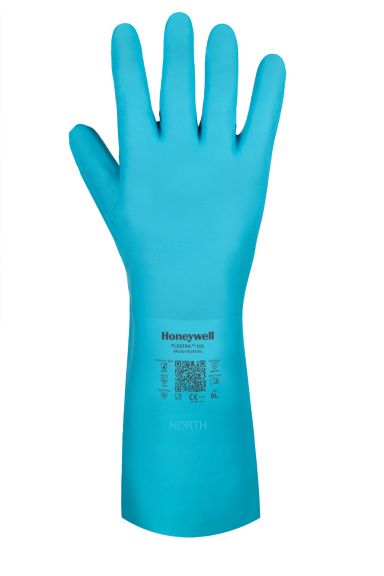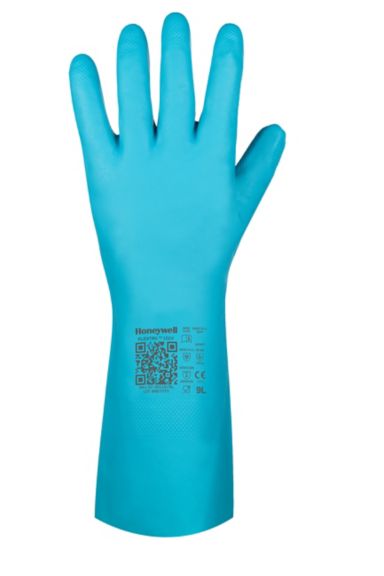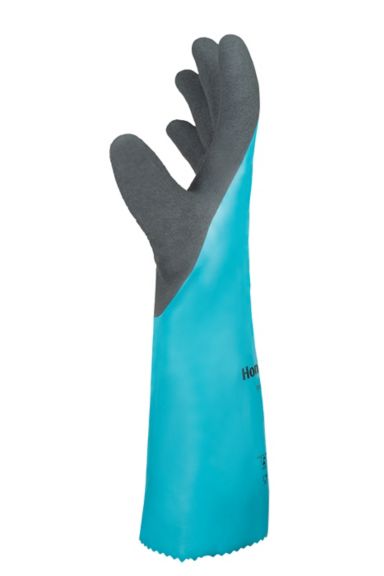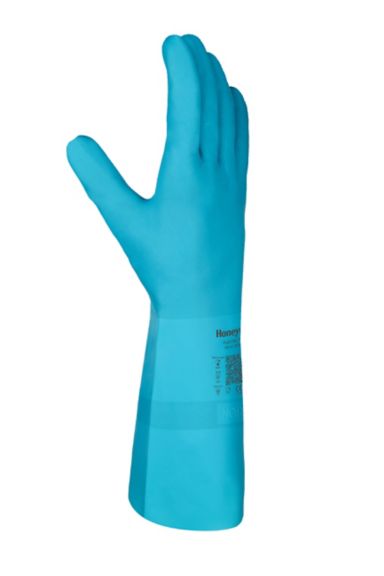 Honeywell Flextril is the hand protection solution providing fivefold performance – high chemical protection, reliable cut resistance, great wet and dry grip, enhanced dexterity and improved comfort. Moreover, with the printed QR code, you have all the performance data at your fingertips.
.
FEATURES AND BENEFITS
• Superior chemical and cut protection: The nitrile barrier protects your hands against chemicals, irritants, or other potentially hazardous materials with a cut protection level A/A1 and C/A3.
• Honeywell Super Grip Technology providing you with the grip performance reducing the effort needed to hold and handle tools, minimizing hand fatigue and increasing work productivity
• Ergonomic design delivers high-performance hand support and comfort and Perspiration is no longer a problem with Honeywell Moisture Dispersion Technology
• Available with QR code on the gloves to access all the technical documents, chemical breakthrough time and specifications
.
Data Sheet
Name
Description
File Size
Date
Size
Flextril™ Nitrile Chemical Gloves Data Sheet
application/pdf 808.86 KB
6/29/2021
808.86 KB
Brochure
Name
Description
File Size
Date
Size
Flextril™ Nitrile Chemical Gloves Brochure
application/pdf 778.8 KB
6/29/2021
778.8 KB
Others
Name
Description
File Size
Date
Size
Flextril™ 101 Nitrile Chemical Gloves Size Chart
application/postscript 515.88 KB
6/29/2021
515.88 KB
Flextril™ 101V Nitrile Chemical Gloves Size Chart
application/postscript 514.05 KB
6/29/2021
514.05 KB
Flextril™ 231V Nitrile Chemical Gloves Size Chart
application/postscript 517.75 KB
6/29/2021
517.75 KB
Name
Description
File Size
Date
Size
Name
Description
File Size
Date
Size