Impact Gloves
Honeywell Rig Dog™
Tough jobs call for tough gloves.
Overview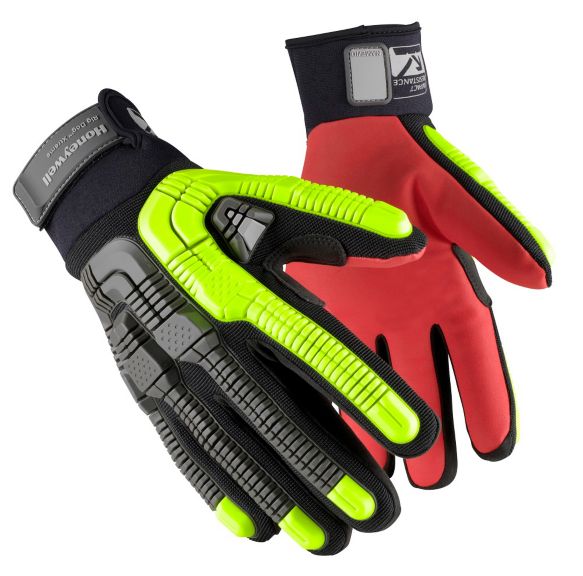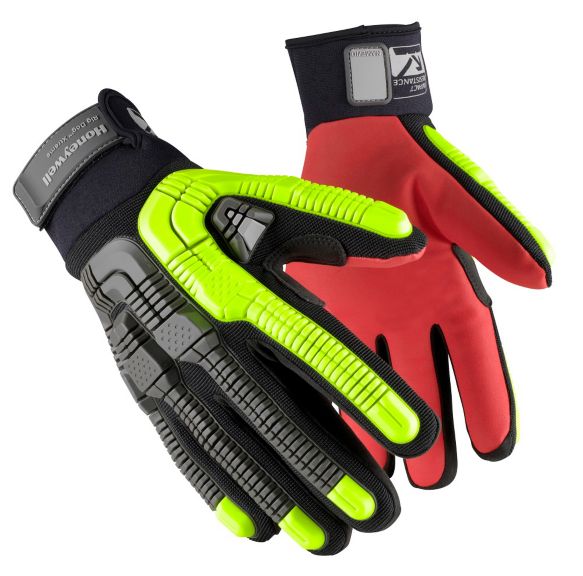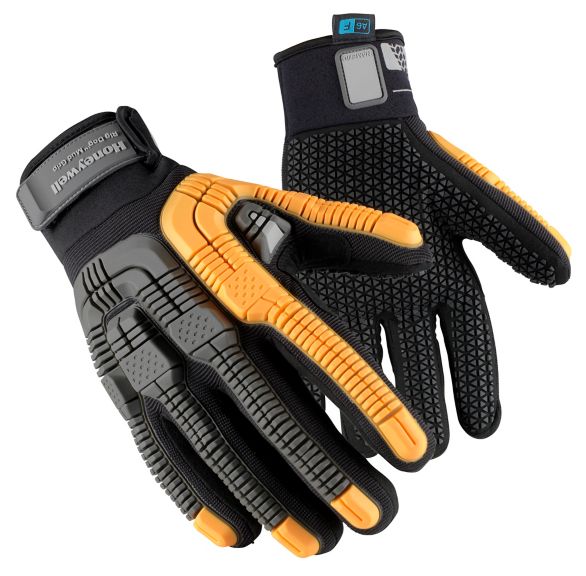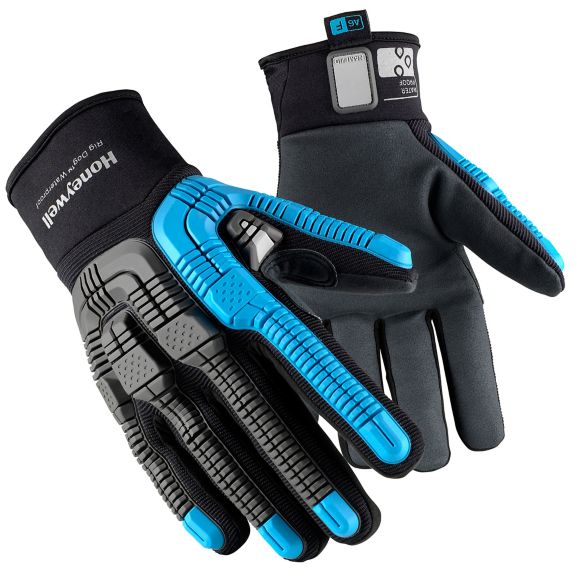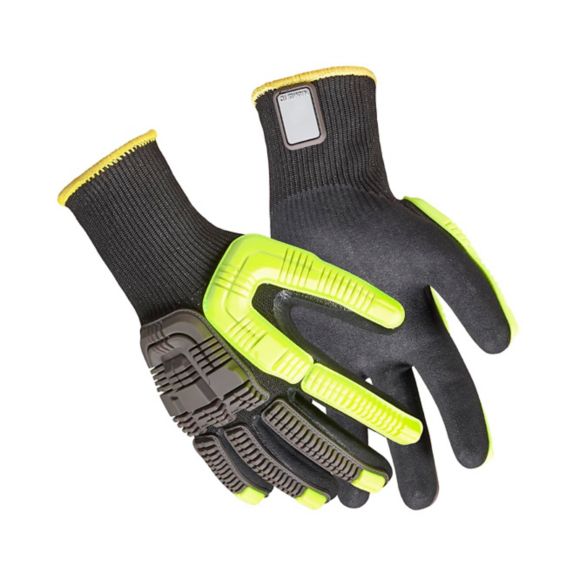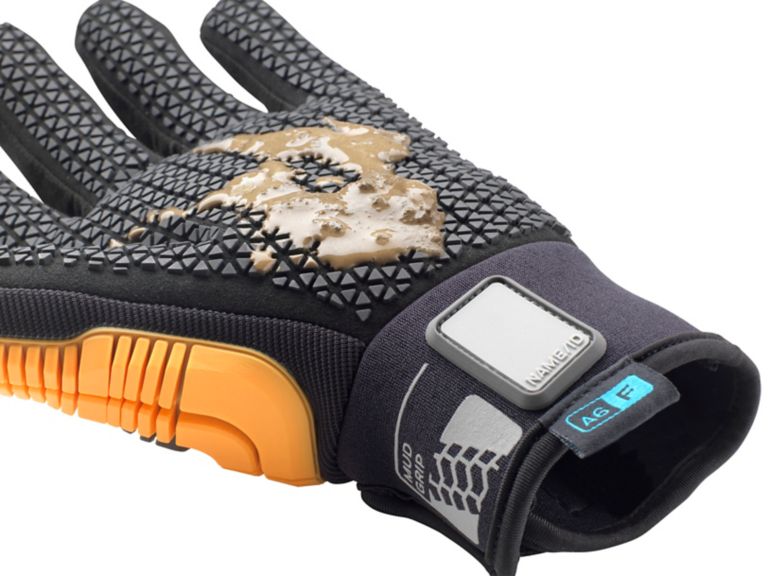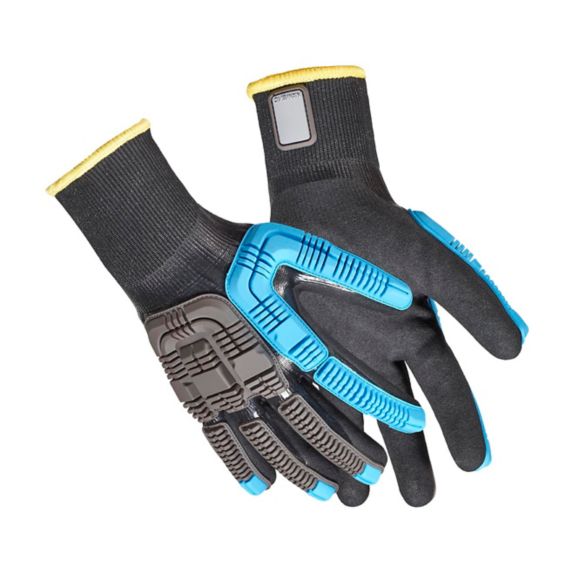 Tough jobs call for tough gloves. New Rig Dog gloves are made to keep your team safe and in control when handling hazardous oily surfaces. They provide enhanced impact protection, they meet the EN388:2016 and have been developed to achieve the highest level of impact protection (level 3) from ANSI/ISEA 138 to be published in 2019. Special additional layers provide F ISO cut level resistance, guard against abrasions and enhance grip. Made to be highly breathable and reduce hand fatigue, so they are comfortable to wear during long shifts.
Available in 7 styles: Xtreme, Cold Protect, Waterproof, Mud Grip, Knit Grip Plus, Knit Water Resistant and Knit Cold Protect, so no matter if you work in oil and gas, mining, construction or another high-risk job, you can get the right gloves to keep your team safe and in control in different hazardous situations.
FEATURES & BENEFITS:Heavy-Duty Impact Protection
Reinforced TPR (thermoplastic rubber) composite material, Honeywell CoreNest™ technology, that enhances energy absorption on the back of the hand to provide enhanced impact protection from impact injuries. Elevated fingertip protection provides improved impact protection on fingertips from hammering.
Excellent Oil Grip And High-Level Cut Protection
Multilayer fabrics provide EN ISO 388:2016 F cut resistant level, enhanced oil and dry/wet grip, level 4 abrasion protection (single layer) to help workers stay confident and in control around oily and sharp hazards.
Superior Comfort & Flexibility
Quick dry and moisture management capability for better sweat control so the gloves are more comfortable to wear during long sDohifts.
Low Oil Permeation
Minimum stitching on palm provides low oil permeability which offers comfort and durability.
WATCH VIDEOS
New Honeywell Rig Dog™ Safety Gloves: Equip Your Workers with Better Hand Protection
New Honeywell Rig Dog™ Safety Gloves: Tested for tough conditions
Data Sheet
Name
Description
File Size
Date
Size
Rig Dog™ Mud Grip - Data Sheet
application/pdf 423.32 KB
9/9/2021
423.32 KB
Rig Dog™ Xtreme and Cold Protect - Data Sheet
application/pdf 1.83 MB
9/9/2021
1.83 MB
Rig Dog™ Knit - Data Sheet
application/pdf 710.95 KB
9/9/2021
710.95 KB
Rig Dog™ Waterproof - Data Sheet
application/pdf 443.46 KB
9/9/2021
443.46 KB
Brochure
Name
Description
File Size
Date
Size
Honeywell Rig Dog™ - Brochure
application/pdf 3.79 MB
9/9/2021
3.79 MB
Certificate
Name
Description
File Size
Date
Size
Rig Dog™ Knit Grip Plus 41-4413be - Certificate
application/pdf 333.83 KB
1/3/2023
333.83 KB
Rig Dog™ Knit Cold Protect 44-4438bl - Certificate
application/pdf 351.33 KB
9/9/2021
351.33 KB
Rig Dog™ Xtreme 43-622BY - Certificate
application/pdf 686.58 KB
9/9/2021
686.58 KB
Rig Dog™ Knit Water Resistant 41-4438bl - Certificate
application/pdf 350.23 KB
9/9/2021
350.23 KB
Rig Dog™ Xtreme 43-612BY - Certificate
application/pdf 729.52 KB
9/9/2021
729.52 KB
Rig Dog™ Xtreme 42-622BY - Certificate
application/pdf 728.72 KB
9/9/2021
728.72 KB
Rig Dog™ Xtreme 42-612BY - Certificate
application/pdf 726.64 KB
9/9/2021
726.64 KB
Name
Description
File Size
Date
Size
Name
Description
File Size
Date
Size