Safety Goggles
Honeywell Duramaxx
Never have goggles offered such a panoramic field of vision combined with absolute comfort and protection for the user. Great OTG solution!
Overview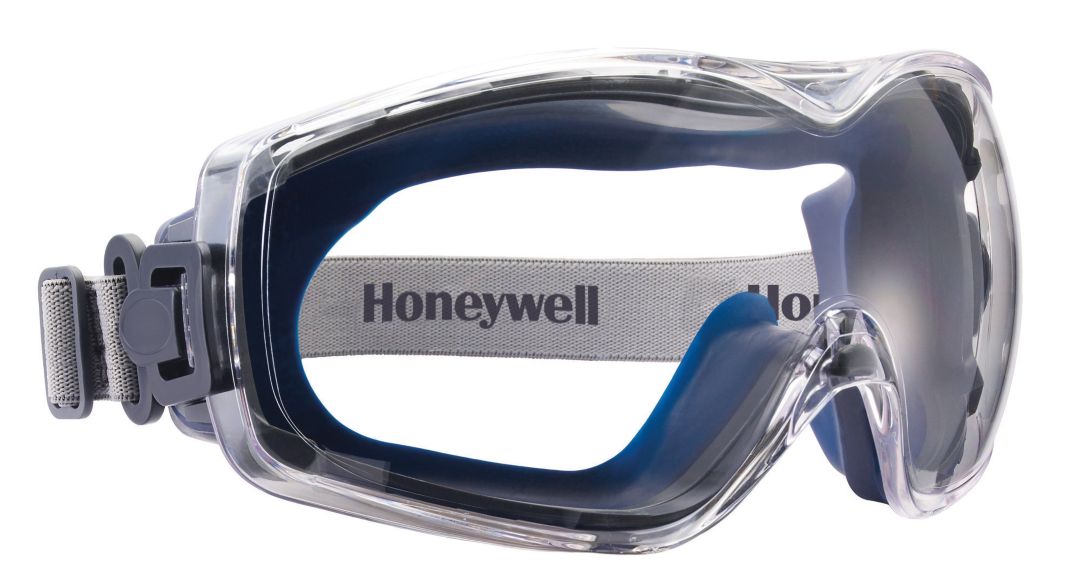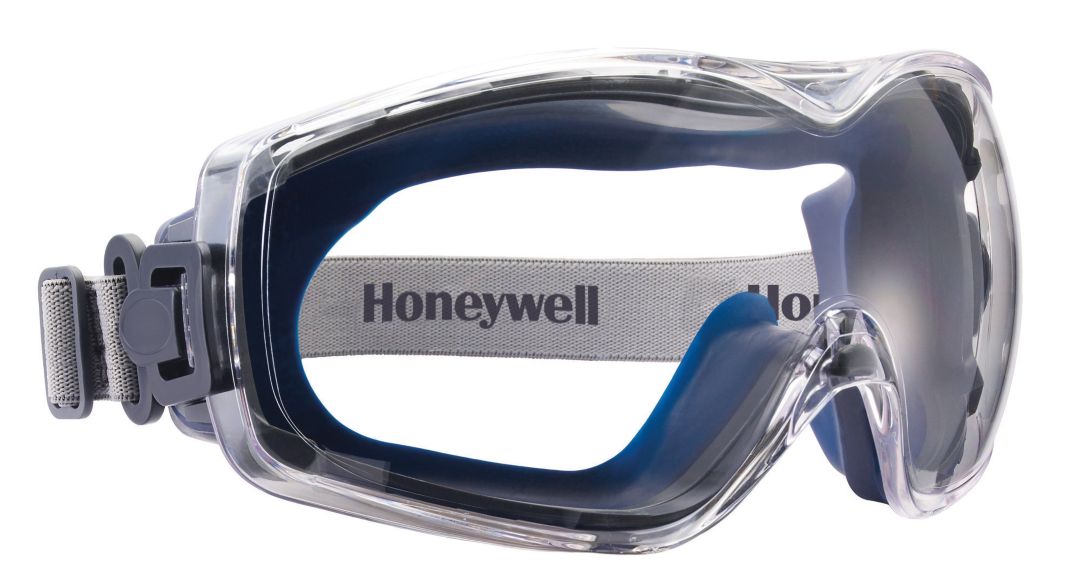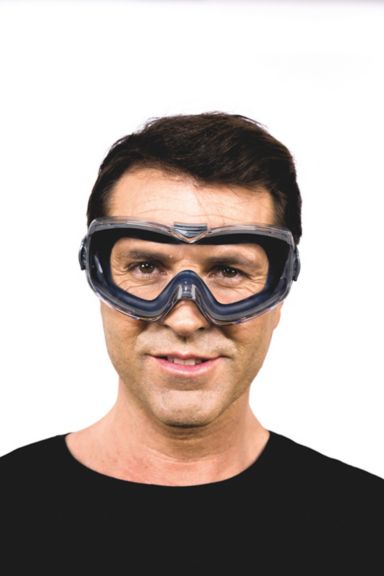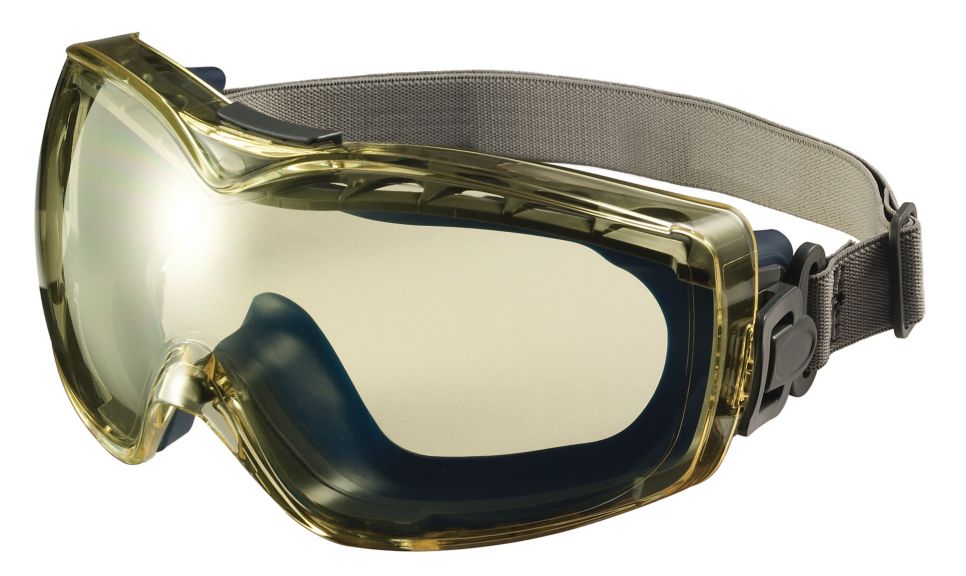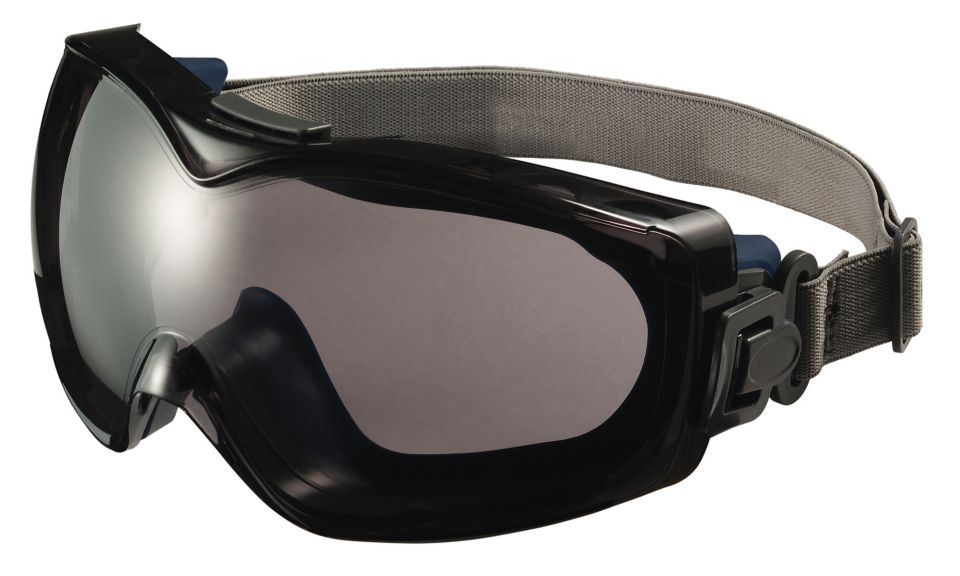 DuraMaxx™ stands out due to its modern design and its leading-edge lens coating. Now DuraMaxx™ facilitates and encourages the wearing of safety goggles in the workplace.
Innovative OTG goggles with high comfort, large panoramic field of vision and protection in a sleek, stylish design. Combines modern design with superior lens coating (new Dura-streme coating)
Features and Benefits
• Ideal for protection against impact, dust, airborne particles, chemical splash and optical radiation (UV and welding / heat radiation)
• Wrapround lens offers a wide panoramic field of vision
• Modern ergonomic design for protection against chemical splash and impact from projections
• The lens provides superior optical quality and peripheral vision
• Soft elastomer body flexes and conforms to the face for a secure, comfortable, gap free-fit
• Pivoting quick-adjust headband provides easy adjustment for a comfortable fit
• The goggles can be used comfortably with most prescription glasses
• May be worn comfortably with respirator half masks
• Available exclusively with Dura-streme® technology offers Fogban (N) protection on the inside of the lens and an anti-scratch (K) coat on the outside for extra resistance to scratches and chemical products, plus increased longevity.
In situations where physical effort is an essential part of your work, or where heat, humidity, mist, sand, dust and chemical products are environmental factors, Dura-streme® technology provides the protection that you need.
Hazards
Abrasion
Airborne Particulates
Biohazard
Chemical
Gas, Vapors, Smoke
Impact
Low Visibility
Splash
Standards
Others
Lens Coating
Replaceable Lenses
Headband Material

Fabric (branded Honeywell) and Neoprene

Frame Material
Lens Material
Others
Headband Material

Fabric (branded Honeywell) and Neoprene
Lens Coating : Durastreme
Headband Material : Fabric (branded Honeywell) and Neoprene
Lens Material : Polycarbonate
Data Sheet
Name
Description
File Size
Date
Size
Honeywell Duramaxx Data Sheet - Nordics
application/pdf 255.11 KB
255.11 KB
Honeywell Duramaxx - Datasheet
application/pdf 203.83 KB
5/31/2021
203.83 KB
Brochure
Name
Description
File Size
Date
Size
Honeywell Duramaxx Brochure - Nordics
application/pdf 101.3 KB
101.3 KB
Name
Description
File Size
Date
Size
Honeywell Duramaxx Data Sheet - Nordics
255.11 KB
255.11 KB
Honeywell Duramaxx - Datasheet
203.83 KB
5/31/2021
203.83 KB
Honeywell Duramaxx Brochure - Nordics
101.3 KB
101.3 KB
Name
Description
File Size
Date
Size
Honeywell Duramaxx Data Sheet - Nordics
255.11 KB
Honeywell Duramaxx - Datasheet
203.83 KB
5/31/2021
Honeywell Duramaxx Brochure - Nordics
101.3 KB
SKUs

1017737
DURAMAXX GREY LENS NEOPRENE

1017738
DURAMAXX GREY LENS FABRIC

1017739
DURAMAXX SHADE 5 LENS NEOPRENE

1017750
DURAMAXX CLEAR LENS FABRIC

1017751
DURAMAXX CLEAR LENS NEOPRENE

1017753
DURAMAXX HDL YELLOW LENS FABRIC

1017737
DURAMAXX GREY LENS NEOPRENE

1017738
DURAMAXX GREY LENS FABRIC

1017739
DURAMAXX SHADE 5 LENS NEOPRENE

1017750
DURAMAXX CLEAR LENS FABRIC

1017751
DURAMAXX CLEAR LENS NEOPRENE

1017753
DURAMAXX HDL YELLOW LENS FABRIC