Electronic Earmuffs
Sync® Wireless
Protection from hazardous noise while keeping you connected to what matters. Connectivity with a mobile device via Bluetooth®, SNR 32 dB.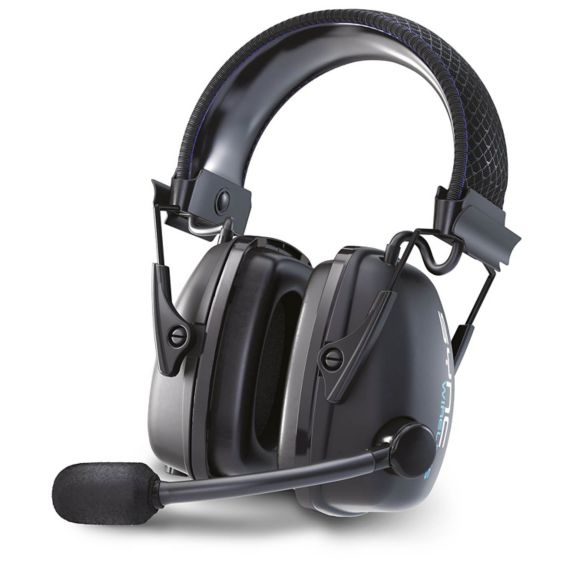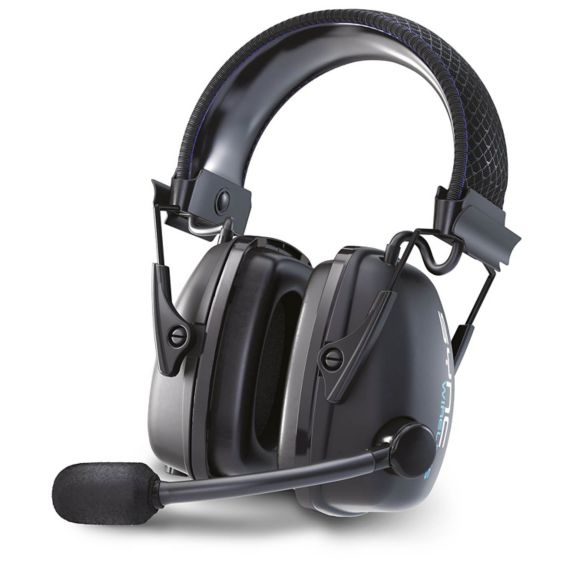 Easy push button connectivity pair with mobile device via Bluetooth®
Volume control buttons
Patented Air Flow Control technology reduces sound across all frequencies without increasing earcup size or weight; includes multiple attenuation levels
Flashing colored lights to indicate different settings
Robust boom mic, for rugged industrial use
Boom mic with windsock, for voice clarity in high noise environments
Micro USB charging cable & wall charger included (full length of charge time is ~5 hours)
Lithium-Ion battery built in with 12+ hours of batter life while streaming
NRR: 25, SNR: 32, Canada Class A(L), SLC 80: 31 Class 5
Earmuff Fitting & Maintenance Recommendations
Selection:
Avoid overprotection in minimal noise environments – in selecting the best earmuff for your situation, consider noise levels and your need to communicate with co-workers or hear warning signals on the job
Inspect & wear:
Read and follow all earmuff fitting instructions
Remove all hair underneath ear cushions.
Hygiene & maintenance:
Regularly inspect earcups and ear cushions for cracks and leaks – discard if earcups are visibly damaged or compromised
Clean earcups and ear cushions regularly with mild soap and water
Replace ear cushions and foam inserts every 6-8 months under normal wear, every 3-4 months with heavy use or in humid/extreme climates
Improper fit of this device will reduce its effectiveness in attenuating noise. Refer to instructions on package for proper fit.
Recommended Industries/Use
Agriculture, Chemical, Construction, Fire Protection, Forestry, Government, Law Enforcement, Manufacturing, Medical, Military, Mining, Municipal Services, Oil and Gas, Pharmaceutical, Steel and Metals, Transportation, Utilities, Welding
Others
Weight
Adjustable Headband
Single Number Rating
Noise Reduction Rating
Canada Class
Continuous Use Battery Life
High Visibility
Headband Material

Steel wire, EVA, PVC, Textile

Dielectric
SLC80 Rating
Care and Maintenance
Wireless Connectivity
Product Family
Ear Shell Material
Others
Continuous Use Battery Life

Headband Material

Steel wire, EVA, PVC, Textile
Adjustable Headband : Yes
Single Number Rating : 32 dB
Noise Reduction Rating : 25
Continuous Use Battery Life : Li-Ion 12-24 hrs.
Headband Material : Steel wire, EVA, PVC, Textile
SLC80 Rating : 31 dB Class 5
Care and Maintenance : see overview tab
Wireless Connectivity : Yes, Bluetooth 4.1
Brochure
Name
Description
File Size
Date
Size
Sync® Wireless Family Brochure
application/pdf 3.58 MB
3/17/2022
3.58 MB
Poster
Name
Description
File Size
Date
Size
Occupational Noise Infographic EU
application/postscript 745.23 KB
3/17/2022
745.23 KB
Howard Leight Noise Infographic EU
application/pdf 1.49 MB
3/17/2022
1.49 MB
Name
Description
File Size
Date
Size
Occupational Noise Infographic EU
745.23 KB
3/17/2022
745.23 KB
Howard Leight Noise Infographic EU
1.49 MB
3/17/2022
1.49 MB
Sync® Wireless Family Brochure
3.58 MB
3/17/2022
3.58 MB
Name
Description
File Size
Date
Size
Sync® Wireless Family Brochure
3.58 MB
3/17/2022
Occupational Noise Infographic EU
745.23 KB
3/17/2022
Howard Leight Noise Infographic EU
1.49 MB
3/17/2022

1034510
Sync® Wireless

1034510
Sync® Wireless