Ventillated Protective Clothing
BSL 4
Ventilated and reusable pressurised protective suit for being used in Bio Safety Level 4 (deathly viruses) laboratories worldwide. Designed for multiple use in BSL4 laboratory.
Overview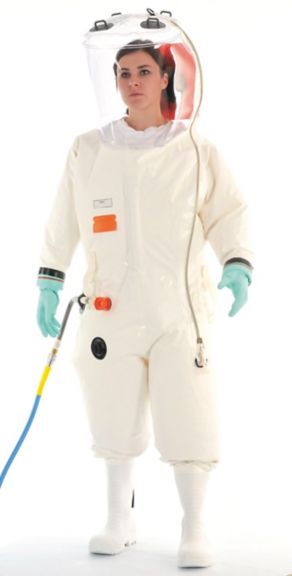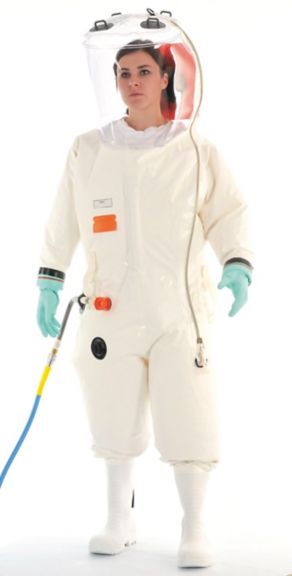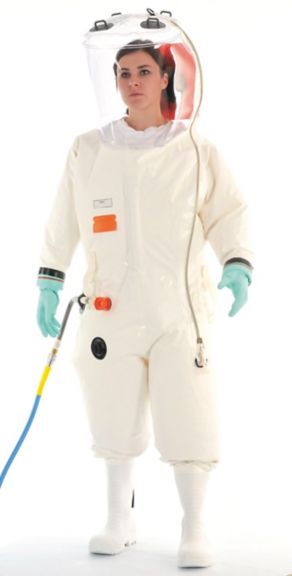 Key Features
Safe connection and disconnection in the working area thanks to hepa filter incorporated
High protection factor: class 5 according to the EN 1073-1.
Welded boots and gloves removable
Made to measure suit but also available in standard size.
Excellent comfort thanks to the integral air distribution and magnetic exhaust valves.
Comply with MNR (Magnetic Nuclear Resonnance)
Recommended Industries/Use
Chemical
Oil and Gas
Pharmaceutical
Hazards
Regulations
EN1073-1 - Protective clothing against Radioactive Contamination-Ventilated suit
ISO 16603-ISO 16 604 - Resistance against penetration by blood or bloodborn pathogenes
Historical Brand
Warranty Information
Storage information: 3 years shelf life when in the original packaging in a cool and dry place, not dusty, far from heat sources and far from direct light (+5°C / +35°C).
Carefully follow the instruction on the label and refer to the User's instruction guide.
Others
Specifications Met

Protective clothing against Radioactive Contamination-Ventilated suit
Others
Specifications Met

Protective clothing against Radioactive Contamination-Ventilated suit
Specifications Met : Protective clothing against Radioactive Contamination-Ventilated suit
Data Sheet
Name
Description
File Size
Date
Size
Bsl 4 Datasheet - Middle East - India
application/pdf 80.38 KB
12/6/2021
80.38 KB
Name
Description
File Size
Date
Size
Bsl 4 Datasheet - Middle East - India
80.38 KB
12/6/2021
80.38 KB
Name
Description
File Size
Date
Size