Shoes
Honeywell Cocoon Evo Family
SAFETY SHOES FOR WOMEN. MADE WITH THE LADIES IN MIND.Extended Lifespan. Quick Wear off Notice.
Overview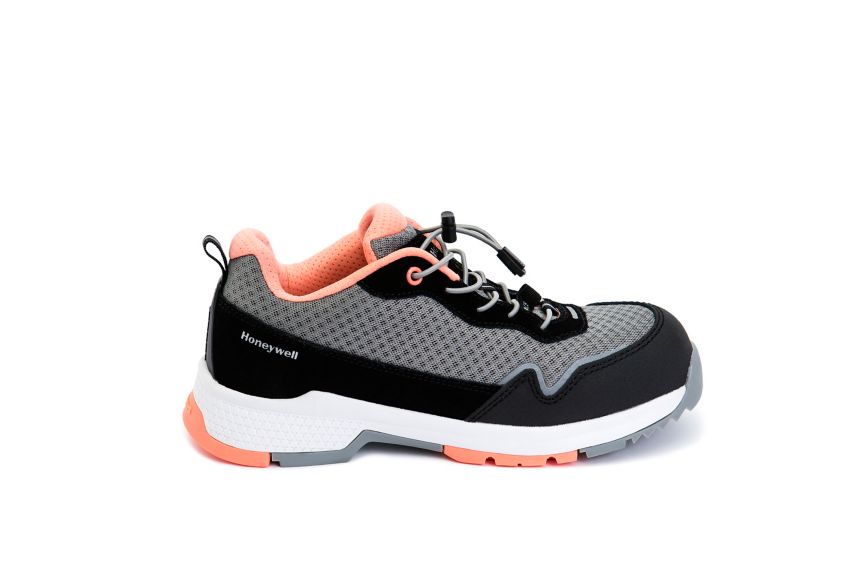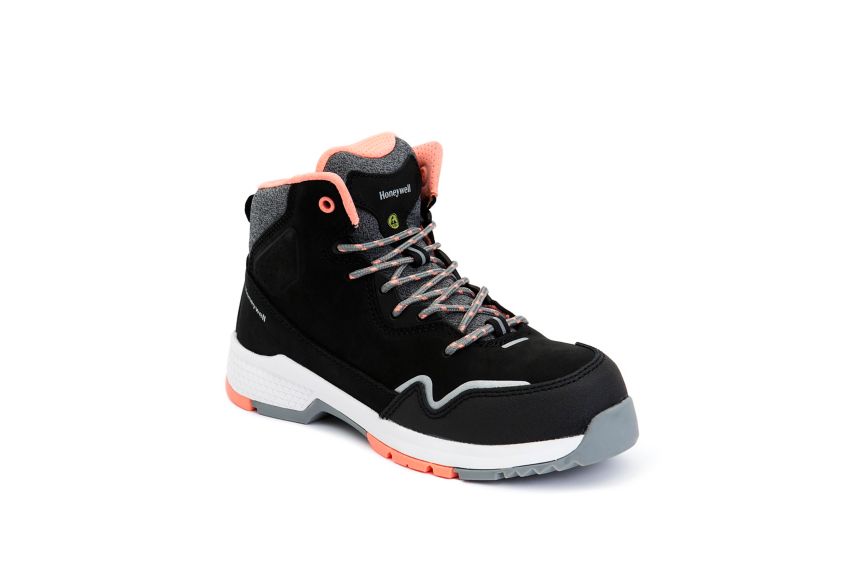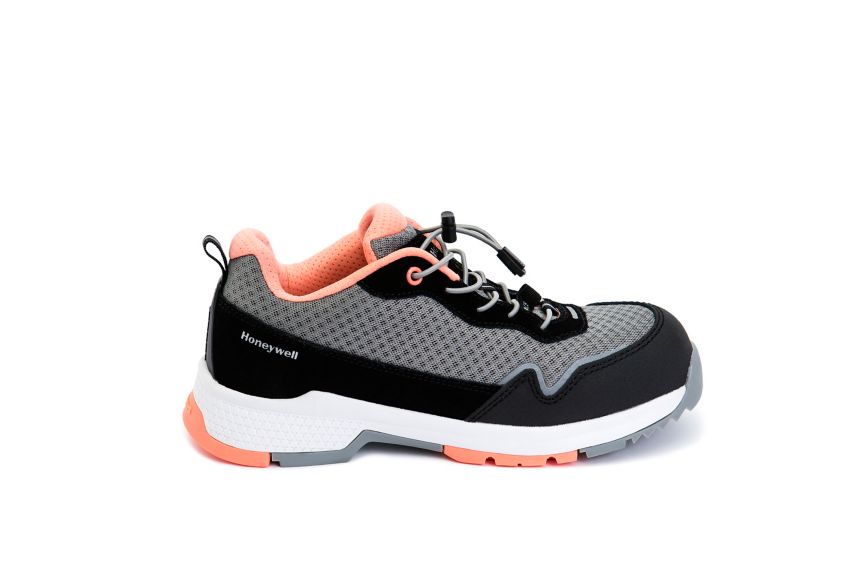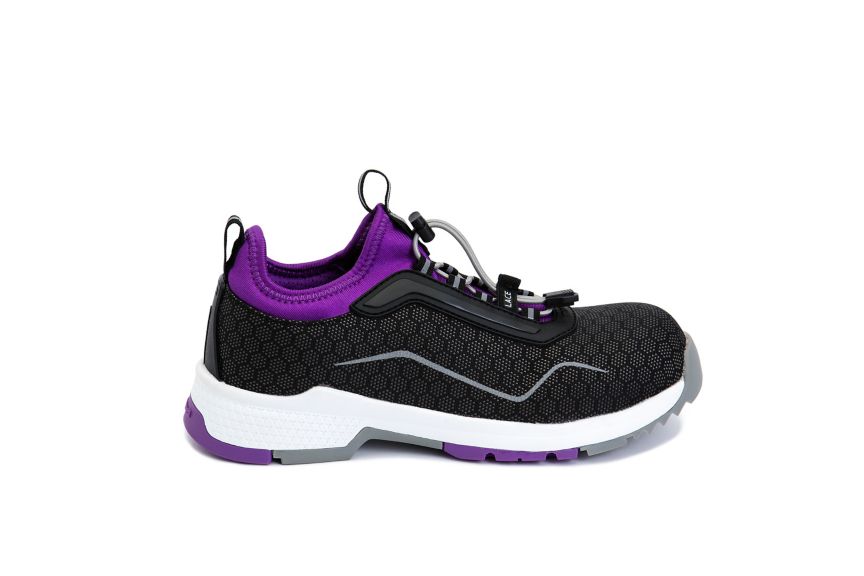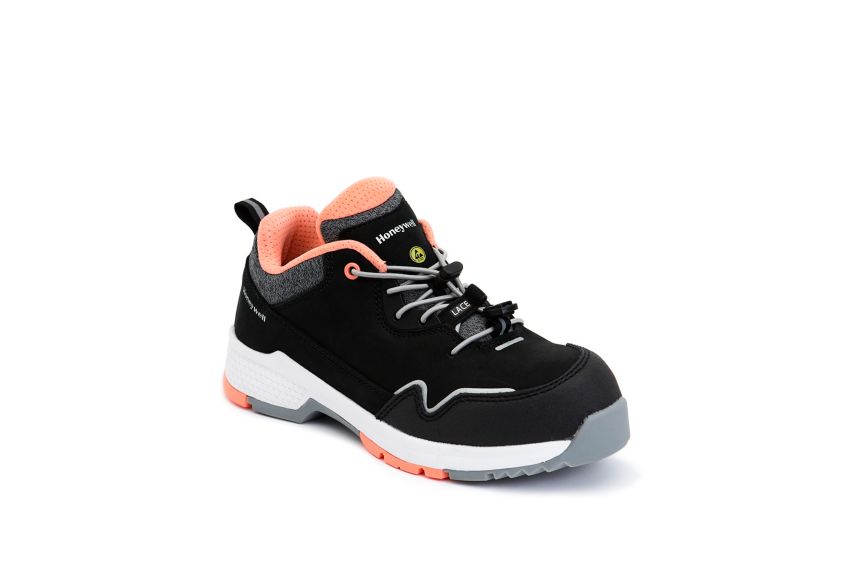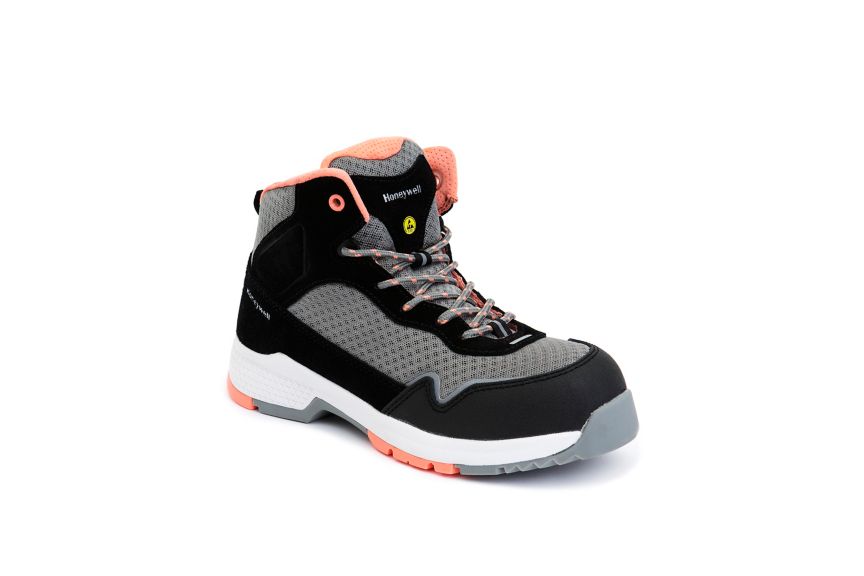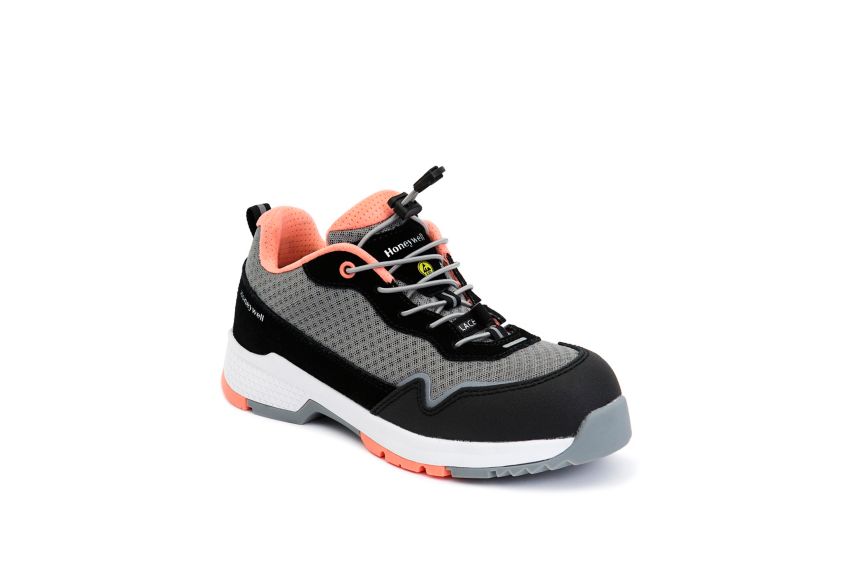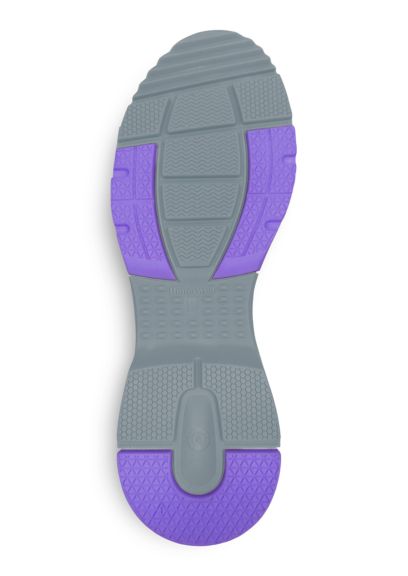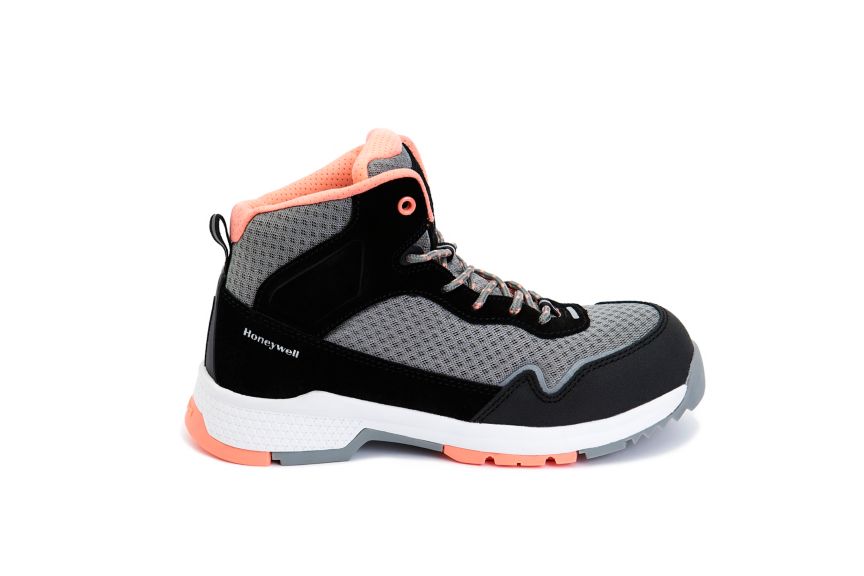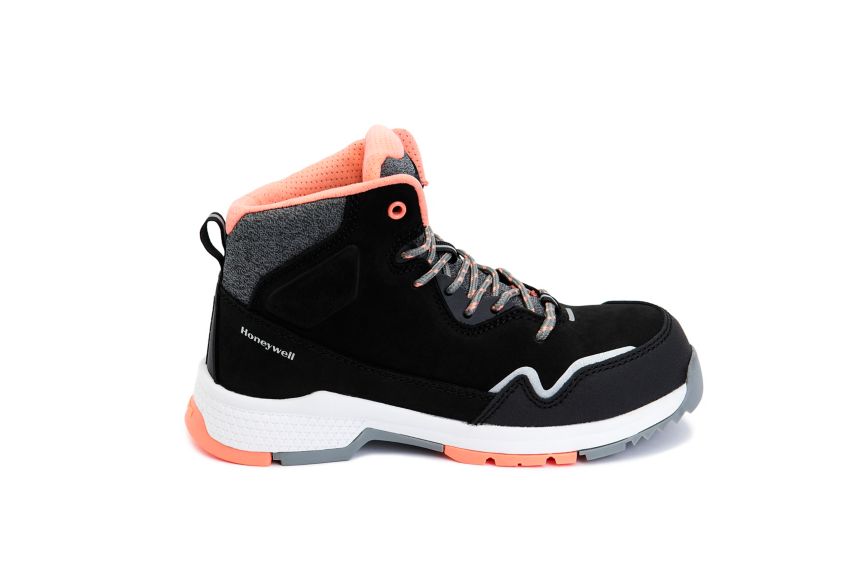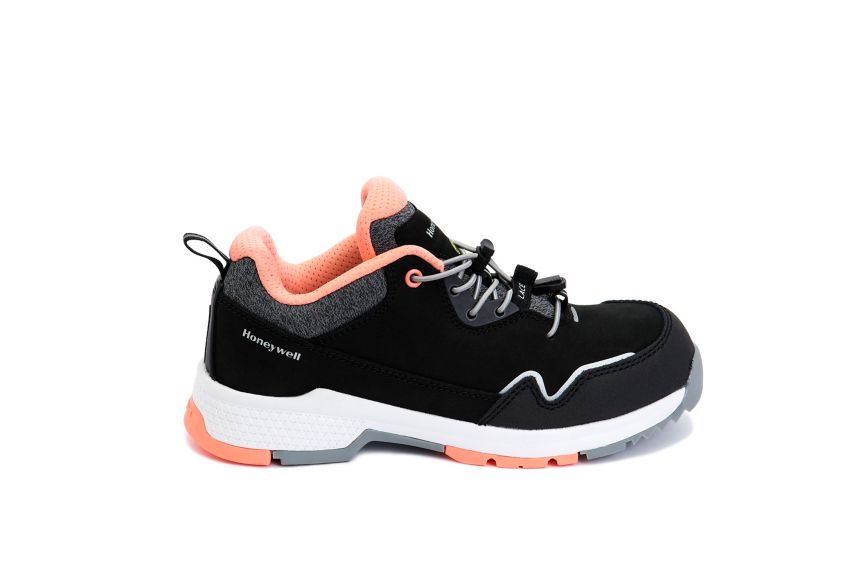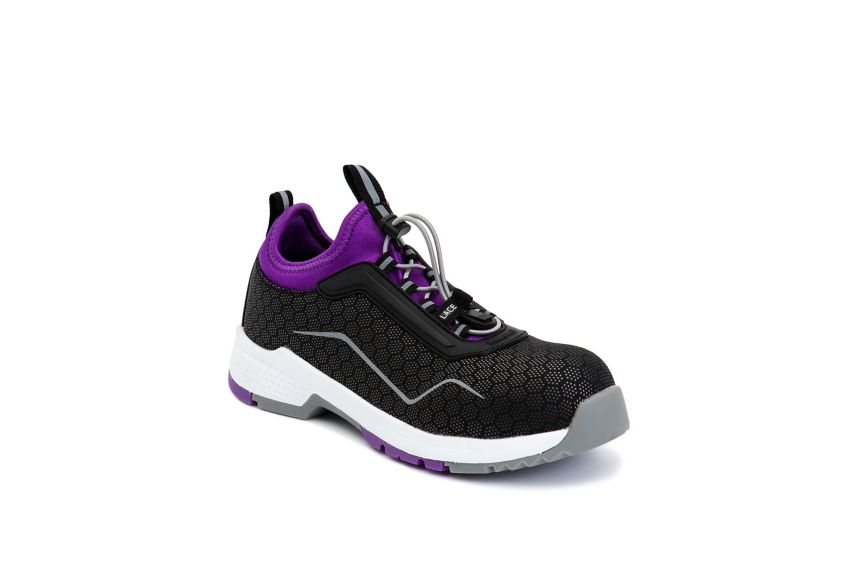 Made With the Ladies in Mind
The most important thing about safety shoes is the woman who wears them. Starting from this thought, we have designed in Europe Honeywell Cocoon Evo, a line of women's work footwear that respects ladies' needs.
Many companies equip women with men's shoes in small sizes, causing them discomfort, as the design is not adapted to their foot shape. Putting ourselves in women's shoes and deeply understanding the unique challenges faced in different industries, we have created Honeywell Cocoon Evo to bring safety and convenience to ladies' feet
:
Extended lifespan
Wear off indicators
Improved comfort
Great safety performances,
Electrostatic discharge protection,
Lightweight
Breathability
Modern design
Tests have shown Cocoon Evo shoes exceed standard requirements. Here are a few results
[1]
:
31% more slip resistance (flat) than SRA[2] requirements;
467% more tear strength[3], for more durability:
2,096% more water permeability[4], providing enhanced breathability.
There are many pairs of safety shoes in the market. Meet the right one. Talk to your Honeywell Sales Representative today.
CORAL S1P HI CI SRC ESD (65 516 12)
• 100% non-metallic toecap
• Low-cut style
• Suede leather upper combined with mesh textile
• 3D mesh with foam lining
• Textile anti-perforation interlayer
• EVA/TPU sole
• HI and CI markings: resistance to inimical environments
- heat insulation and cold insulation of the sole complex
• ESD marking: electrical resistance
• ESD (EN 61340:5-1:2016) S1P HI CI SRC ESD
CORAL MID S1P HI CI SRC ESD (65 516 13)
• 100% non-metallic toecap
• Mid-cut style
• Suede leather upper combined with mesh textile
• 3D mesh with foam lining
• Textile anti-perforation interlayer
• EVA/TPU sole
• HI and CI markings: resistance to inimical environments
- heat insulation and cold insulation of the sole complex
• ESD marking: electrical resistance
• ESD (EN 61340:5-1:2016) S1P HI CI SRC ESD
SHELL S3 HI CI SRC ESD (65 516 14)
• 100% non-metallic toecap
• Low-cut style
• Nubuck leather upper
• 3D mesh with foam lining
• Textile anti-perforation interlayer
• EVA/TPU sole
• HI and CI markings: resistance to inimical environments
- heat insulation and cold insulation of the sole complex
• ESD marking: electrical resistance
• ESD (EN 61340:5-1:2016) S3 HI CI SRC ESD
SHELL MID S3 HI CI SRC ESD (65 516 15)
• 100% non-metallic toecap
• Mid-cut style
• Nubuck leather upper
• 3D mesh with foam lining
• Textile anti-perforation interlayer
• EVA/TPU sole
• HI and CI markings: resistance to inimical environments
- heat insulation and cold insulation of the sole complex
• ESD marking: electrical resistance
• ESD (EN 61340:5-1:2016) S3 HI CI SRC ESD
STRETCH S3 HI CI SRC ESD (65 516 16)
• 100% non-metallic toecap
• Low-cut style
• Textile upper combined with soft and elastic sock insert
• 3D mesh with foam lining
• Textile anti-perforation interlayer
• EVA/TPU sole
• HI and CI markings: resistance to inimical environments
- heat insulation and cold insulation of the sole complex
• ESD marking: electrical resistance
• ESD (EN 61340:5-1:2016) S3 HI CI SRC ESD• Marquage ESD : résistance électrique
• ESD (EN 61340:5-1:2016) S3 HI CI SRC ESD
---
Others
Benefits

• Extended lifespan • Wear off indicators • Improved comfort • Great safety performances • Electrostatic discharge protection • Lightweight • Breathability • Modern design

Shoe Size
Others
Benefits

• Extended lifespan • Wear off indicators • Improved comfort • Great safety performances • Electrostatic discharge protection • Lightweight • Breathability • Modern design
Benefits : • Extended lifespan • Wear off indicators • Improved comfort • Great safety performances • Electrostatic discharge protection • Lightweight • Breathability • Modern design
Data Sheet
Name
Description
File Size
Date
Size
Honeywell Cocoon Evo Shell Data Sheet EMEA ENG
application/pdf 290.24 KB
12/3/2021
290.24 KB
Honeywell Cocoon Evo Stretch Data Sheet EMEA ENG
application/pdf 306.65 KB
12/3/2021
306.65 KB
Honeywell Cocoon Evo Coral Mid Data Sheet EMEA ENG
application/pdf 304.85 KB
12/3/2021
304.85 KB
Honeywell Cocoon Evo Shell Mid Data Sheet EMEA ENG
application/pdf 295.13 KB
12/3/2021
295.13 KB
Honeywell Cocoon Evo Coral Data Sheet EMEA ENG
application/pdf 302.39 KB
12/3/2021
302.39 KB
Brochure
Name
Description
File Size
Date
Size
Honeywell Cocoon Evo Brochure EMEA ENG
application/pdf 4.23 MB
12/3/2021
4.23 MB
Certificate
Name
Description
File Size
Date
Size
Honeywell Cocoon Evo Shell MID S3 HI CI SRC ESD
application/pdf 592.99 KB
12/3/2021
592.99 KB
Honeywell Cocoon Evo Coral MID S1P HI CI SRC ESD
application/pdf 596.24 KB
12/3/2021
596.24 KB
Honeywell Cocoon Evo Stretch S3 HI CI SRC ESD
application/pdf 592.05 KB
12/3/2021
592.05 KB
Honeywell Cocoon Evo Shell S3 HI CI SRC ESD
application/pdf 593.18 KB
12/3/2021
593.18 KB
Honeywell Cocoon Evo Coral S1P HI CI SRC ESD
application/pdf 594.45 KB
12/3/2021
594.45 KB
Others
Name
Description
File Size
Date
Size
Honeywell Cocoon Evo - Product Shots
application/zip 13.62 MB
12/3/2021
13.62 MB
Name
Description
File Size
Date
Size
Name
Description
File Size
Date
Size