Air Purifying Respirator (APR)
Honeywell class 1 plastic cartridge
The Honeywell class 1 cartridge are offering to protect against many hazardous gases and vapors in many applications.
Overview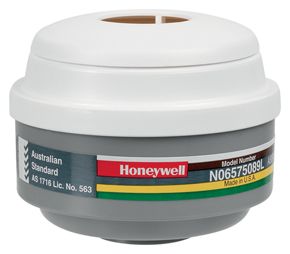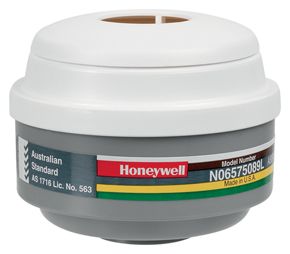 Key Features
• Performance requirements for gas above standard for excellentfiltration efficiency over extensive period of time.
• Lower profile and lightweight for an optimal comfort. 
• Low profile so as not to obstruct the field of vision.
• Threaded connector easy to attach. 
• Small opening for easy check up.
• Packed by pairs. 
Recommended Industries/Use
Regulations
EN14387 - Anti gas filters and combined filters.
Historical Brand
North
Data Sheet
Name
Description
File Size
Date
Size
Honeywell Class 1 Plastic Cartridge Datasheet - Middle East - India
application/pdf 103.33 KB
103.33 KB
Honeywell North Class 1 Plastic Filter - Datasheet
application/pdf 187.52 KB
5/31/2021
187.52 KB
Honeywell Class 1 Plastic Cartridge Data Sheet - Nordics
application/pdf 289.26 KB
289.26 KB
Manuals and Guides
Name
Description
File Size
Date
Size
Honeywell North Class 1 Plastic Filter - Literature
application/pdf 11.68 MB
5/31/2021
11.68 MB
Brochure
Name
Description
File Size
Date
Size
Honeywell Class 1 Plastic Cartridge Brochure - Nordics
application/pdf 521.79 KB
521.79 KB
Name
Description
File Size
Date
Size
Name
Description
File Size
Date
Size
SKUs

N06575001A2
Cartridge A Class 2

N06575001A2P3
~Art/Filter A P3 Class 2

N06575001L
Cartridge A Class 1

N06575001L
A1 CARTRIDGE CLASS 1

N06575003L
ABE1 CARTRIDGE CLASS 1

N06575003L
Cartridge Abe Class 1

N06575004L
K1 CARTRIDGE CLASS 1

N06575004L
Cartridge K Class 1

N06575009L
ABEK1 CARTRIDGE CLASS 1

N06575009L
Resp Cartridge Abek Class 1

N06575001A2
Cartridge A Class 2

N06575001A2P3
~Art/Filter A P3 Class 2

N06575001L
Cartridge A Class 1

N06575001L
A1 CARTRIDGE CLASS 1

N06575003L
ABE1 CARTRIDGE CLASS 1

N06575003L
Cartridge Abe Class 1

N06575004L
K1 CARTRIDGE CLASS 1

N06575004L
Cartridge K Class 1

N06575009L
ABEK1 CARTRIDGE CLASS 1

N06575009L
Resp Cartridge Abek Class 1