Disposable Respirators
SuperOne Series
Economic, simple and effective
Overview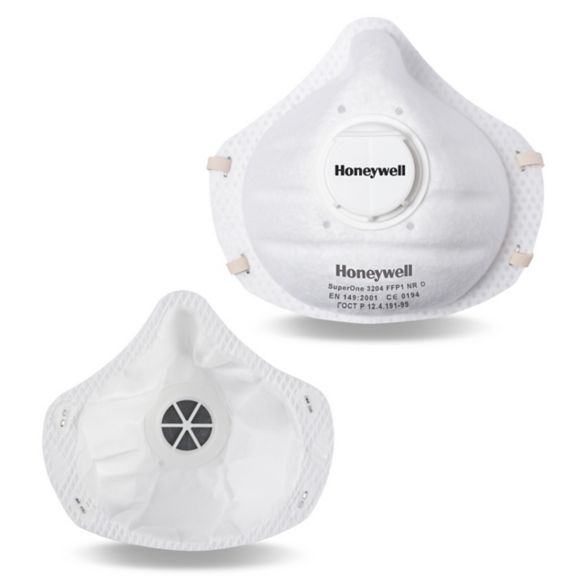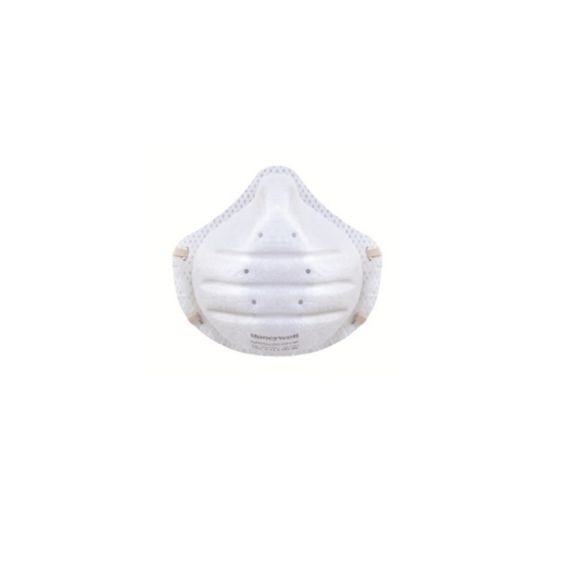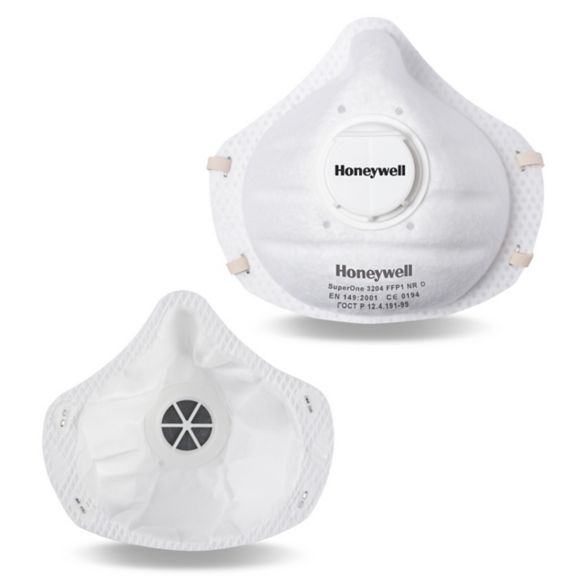 KEY FEATURES
Economic, simple and effective
Unique design and shape: limited number of references.
Pre-formed shell: rigid half-mask: the mask shape is maintained throughout use, for increased comfort.
Internal volume: facilitated communication, no pressure on the face for increased comfort.
Inner layer, ultra-light and ultra-soft: soft and pleasant touch to the skin to avoid irritation and
increase comfort, easy breathing for greater acceptance over time.
Upper preformed section near the nasal outline: quick and easy adjustment, highly effective
and safe, fits all faces.
Moving nasal element: compatible with goggles, excellent field of vision.
High-performance exhalation valve: low exhalation resistance, mask inside cooler for
enhanced comfort and acceptance over time.
Protected valve membrane on the front: minimal risk of damage and leakage for
increased safety.

Industries & Applications
Agriculture
Automotive and Part Manufacturer
Building and construction
Food Industry
Foundry
Iron and steel industry
Mining and Quarrying
Textile industry
Wood industry

Applications: Textile, mining, construction, iron and steel industries, car body preparation industry, woodworking (including oak, beech, exotic woods), agricultural and horticultural activities, food industry, cutting and moulding of metals, pharmaceutical manufacturing, nuclear industry, toxic waste treatment, battery (Ni-Cad), biological risks, etc ...
Protects against dusts, mists and fumes containing calcium carbonate, clay, kaolin, cellulose, cotton, flour, ferrous metals, cement, sodium silicate, sulphur, glass fibers and plastics, hardwood, coal, quartz, nonferrous metals, copper, aluminium, barium, titanium, vanadium, chrome, manganese, molybdenum, antimony, nickel, platinum, rhodium, strychnine, uranium, moderately radio-active particles, vegetal and mineral oils, metal-working fluids (this list is non-exhaustive).

Certifications
EC Category PPE: 3
Quality Assurance: ISO 9001 / 2000
Certifications: EN 149:2001+A1:2009


Maintenance
Life Cycle: 3 years
Storage Information: Temperature range of storage conditions: -20°C/+40°C
Maximum relative humidity of storage conditions: less than 80%

Maximum usage level
Can be used in atmospheres containing solid and/or liquid aerosols in concentrations corresponding the average toxicity. "NR" (Non Reusable) marked, it can be used one single shift (according to EN 149:2001+A1:2009). Certain restrictions or limitations may apply in the case of specificcontaminants."D" marked: Dolomite tested, designed to resist clogging.

LIMITATIONS TO USE
This single use filtering half-mask should NOT be used in the following situations:
Oxygen concentration is less than 17% (oxygen-deficient atmospheres)
Contaminants or their concentrations are unknown or are immediately dangerous to life or health
Contaminants concentrations exceed levels fixed by applicable health and safety standards
In the presence of toxic or radio-active contaminants
In the presence of gases or vapors
In the explosive atmospheres
Firefighting.
Data Sheet
Name
Description
File Size
Date
Size
HPPE Respiratory EU SuperOne Datasheet
application/pdf 106.79 KB
11/11/2022
106.79 KB
Name
Description
File Size
Date
Size
HPPE Respiratory EU SuperOne Datasheet
106.79 KB
11/11/2022
106.79 KB
Name
Description
File Size
Date
Size
SKUs

1013203
HONEYWELL SUPERONE 3203 FFP1 NR D

1013204
HONEYWELL SUPERONE 3204 FFP1 NR D V

1013205-V2
HONEYWELL SUPERONE 3205 V2 FFP2 NR D

1013206
Honeywell SuperOne 3206

1013206-V2
HONEYWELL SUPERONE 3206 V2 FFP2 NR D V

1032501
HONEYWELL SUPERONE 3207 P3 NR

1032501-V2
HONEYWELL SUPERONE 3207 V2 FFP3 NR D

1032502
Honeywell SuperOne 3208

1032502-V2
HONEYWELL SUPERONE 3208 V2 FFP3 NR D V

1013203
HONEYWELL SUPERONE 3203 FFP1 NR D

1013204
HONEYWELL SUPERONE 3204 FFP1 NR D V

1013205-V2
HONEYWELL SUPERONE 3205 V2 FFP2 NR D

1013206
Honeywell SuperOne 3206

1013206-V2
HONEYWELL SUPERONE 3206 V2 FFP2 NR D V

1032501
HONEYWELL SUPERONE 3207 P3 NR

1032501-V2
HONEYWELL SUPERONE 3207 V2 FFP3 NR D

1032502
Honeywell SuperOne 3208

1032502-V2
HONEYWELL SUPERONE 3208 V2 FFP3 NR D V