Self Contained Breathing Apparatus (SCBA)
TESTAIR 4 (SCBA TEST BENCH)
Computerised test bench to carry out the dynamic testing of, and for the evaluation of the performance of, completely assembled self-contained breathing apparatus (SCBA)
Overview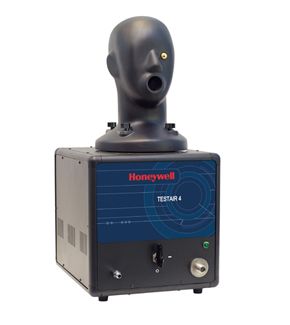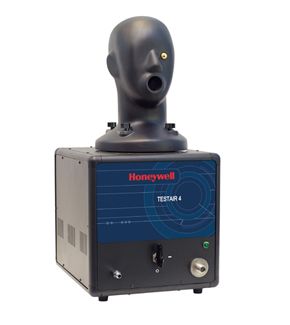 Key Features
The test bench allows testing of different equipments
• Facepieces
• Complete SCBA sets
• Continous flow devices
• Chemical protective suits
Tests carried out
• Facepiece leak
• Exhalation valve opening pressure
• Static facepiece pressure
• Bypass flow rate
• Low pressure alarm activation
• First stage regulator performance
• Accuracy of pressure gauge
• Reducer safety valve test
• Lung demand valve performance test
• Breathing resistance at standard (40 LPM) work rate
• Breathing resistance at maximum (100 LPM) work rate
A large number of improvements have been made to this latest version of the test bench:
- USB connection from bench to PC.
- Automatic detection of switch-on point for audible low pressure alarm. 
- Automatic test of low-pressure alarm.
- Customisation of user access permissions.
- New database system allows easy management of a large number of readings.
- Ability to manage additional information, such as where the SCBA are used: SCBA storage facility, global view of all SCBA assigned to a maintenance centre, etc.
- Print test report in PDF format.
Historical Brand
SPERIAN
Data Sheet
Name
Description
File Size
Date
Size
Testair 4 (Scba Test Bench) - Datasheet
application/pdf 104.97 KB
5/31/2021
104.97 KB
Testair 4 Scba Test Bench Data Sheet - Nordics
application/pdf 104.94 KB
104.94 KB
Manuals and Guides
Name
Description
File Size
Date
Size
Testair 4 (Scba Test Bench) - Literature
application/pdf 1.95 MB
5/31/2021
1.95 MB
Brochure
Name
Description
File Size
Date
Size
Testair 4 Scba Test Bench Brochure - Nordics
application/pdf 1.95 MB
1.95 MB
Name
Description
File Size
Date
Size
Name
Description
File Size
Date
Size

1824575

1824575