Sondes de température
6655 Series
Air-gas/surface. NTC. Phenolic thermostat-type package
Vue d'ensemble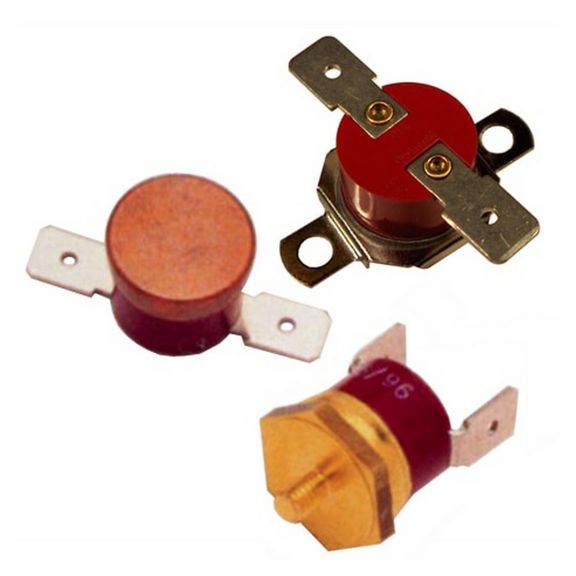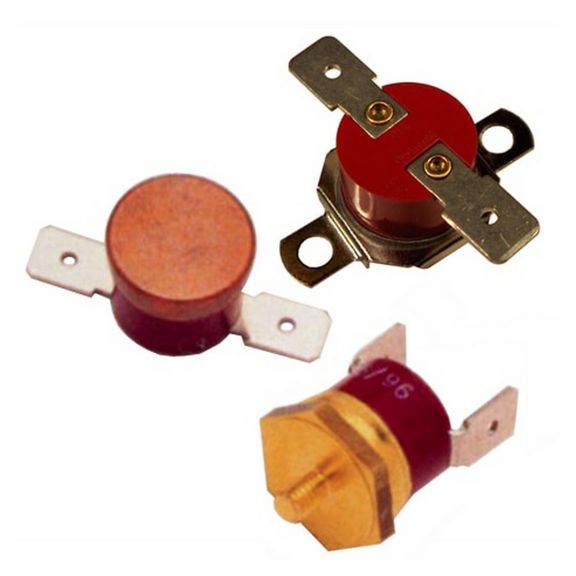 The 6655 Series On-Surface Temperature Sensors are lower cost, thermistor-based temperature sensors that use Honeywell's compact, low-profile, 12,70 mm [0.5 in] thermostat package. These products are designed to offer temperature measurements with enhanced response and accuracy on most flat surfaces and pipes in non-condensing applications.
Unlike thermostats, which are generally limited to one fixed temperature, these thermistor-based NTC (Negative Temperature Coefficient) devices allow the customer greater flexibility in temperature monitoring and controlling. Tight interchangeability eliminates or reduces customer need for calibration. Enhanced accuracy and response time are designed to meet your needs. A wide operating temperature range of -20 °C to 110 °C [-4 °F to 230 °F] allows application flexibility.
The 6655 Series has gained widespread acceptance standard due to their robust design and ease of installation. A variety of mounting brackets provides mounting flexibility.
Fiche technique
Nom
La description
Taille du fichier
Date
Taille
6655 On-Surface Temperature Sensors
application/pdf 120.91 KB
7/21/2021
120.91 KB
Manuels et guides
Nom
La description
Taille du fichier
Date
Taille
application/pdf 977.58 KB
7/20/2021
977.58 KB
Temperature Sensors Line Guide
application/pdf 293.8 KB
7/21/2021
293.8 KB
Brochure
Nom
La description
Taille du fichier
Date
Taille
Partners Providing Technical Safety and Productivity Solutions
application/pdf 8.05 MB
10/4/2021
8.05 MB
Note technique
Nom
La description
Taille du fichier
Date
Taille
Industrial Product Line Card
application/pdf 2.24 MB
10/24/2022
2.24 MB
Note d'application
Nom
La description
Taille du fichier
Date
Taille
All-Terrain Vehicle Solutions
application/pdf 803.57 KB
12/20/2022
803.57 KB
Platform Vehicles
application/pdf 628.05 KB
12/21/2022
628.05 KB
Construction Vehicles -
application/pdf 984.29 KB
12/20/2022
984.29 KB
Sensors and Switches for HVAC Applications
application/pdf 4.51 MB
7/20/2021
4.51 MB
Agricultural Vehicles -
application/pdf 1.11 MB
10/25/2022
1.11 MB
Nom
La description
Taille du fichier
Date
Taille
Nom
La description
Taille du fichier
Date
Taille
6655 On-Surface Temperature Sensors
120.91 KB
7/21/2021
Temperature Sensors Line Guide
293.8 KB
7/21/2021
Partners Providing Technical Safety and Productivity Solutions
8.05 MB
10/4/2021
Industrial Product Line Card
2.24 MB
10/24/2022
All-Terrain Vehicle Solutions
803.57 KB
12/20/2022
Platform Vehicles
628.05 KB
12/21/2022
Construction Vehicles -
984.29 KB
12/20/2022
Sensors and Switches for HVAC Applications
4.51 MB
7/20/2021
Agricultural Vehicles -
1.11 MB
10/25/2022

6655RP-90030007
6655 Series on-surface temperature sensor, NTC, 10,000 Ohm, ±10.0 % tolerance, 3976 BETA, 16 R-T curve, phenolic, no bracket, quick connect terminal [90°, 0.25 in]

6655RP-90030007
6655 Series on-surface temperature sensor, NTC, 10,000 Ohm, ±10.0 % tolerance, 3976 BETA, 16 R-T curve, phenolic, no bracket, quick connect terminal [90°, 0.25 in]