Harnesses, Belts & Accessories
Miller Butterfly II Tree-Pruning Harnesses (EUR)
Light and ergonomic, the Butterfly II harness has been designed to meet the requirements of the tree pruning professionals. This harness is particularly adapted to operations where the tree pruner is continually moving around the tree.
Overview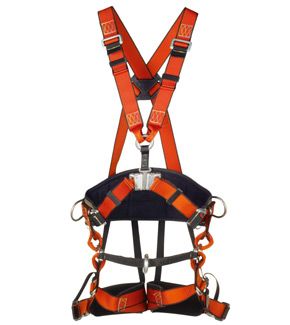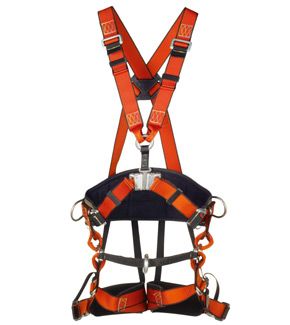 Key Features
Offering all the advantages of the Butterfly II belt this harness incorporates shoulder straps and a dorsal anchorgae point. The shoulder straps distribute the weight and hold the harness in place when carrying a chainsaw.

Recommended Industries/Use
Forestry
Municipal Services
Hazards
Regulations
Conforms to EN361, EN358 and EN813
Warranty Information
Our state of the art equipment provides the criticaltool for worker protection, combining mobility with unsurpassed comfort.
At our ISO 9001 certified manufacturing facilities in Europe, we ensure that every Miller product is made inaccordance with the standards and meets your exacting requirements.
Data Sheet
Name
Description
File Size
Date
Size
Miller Butterfly Tree Care Harnesses - Datasheet
application/pdf 438.13 KB
6/1/2021
438.13 KB
Miller Butterfly II Baumpflege-Haltegurte (EUR) - Data Sheet
application/pdf 807.19 KB
5/31/2021
807.19 KB
Name
Description
File Size
Date
Size
Miller Butterfly Tree Care Harnesses - Datasheet
438.13 KB
6/1/2021
438.13 KB
Miller Butterfly II Baumpflege-Haltegurte (EUR) - Data Sheet
807.19 KB
5/31/2021
807.19 KB
Name
Description
File Size
Date
Size
Miller Butterfly Tree Care Harnesses - Datasheet
438.13 KB
6/1/2021
Miller Butterfly II Baumpflege-Haltegurte (EUR) - Data Sheet
807.19 KB
5/31/2021