Harnesses, Belts & Accessories
Miller Kevlar Harnesses (EUR)
Heat and fire resistant Kevlar® harnesses.
Overview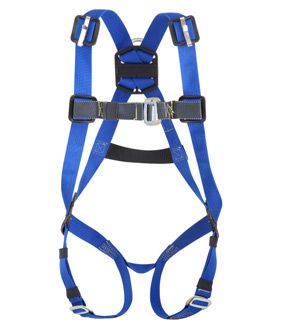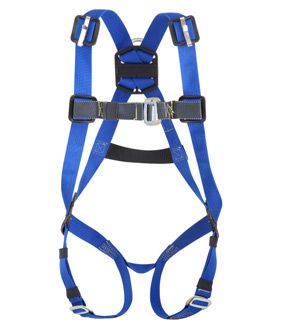 Key Features
Features:
Sub-pelvic strap
Adjustable shoulder straps (model 650K)
Adjustable leg straps
Clips on shoulder straps for lanyard when not in use
Benefits:
Special flame-retardant Nomex® webbing protects against weld splatter and sparks whilst yellow Kevlar® inner core adds strength and high temperature resistance.
Increased safety thanks to the bright contrasting colours, which facilitate inspection.

Recommended Industries/Use
Hazards
Regulations
All Miller harnesses are CE certified and comply with EN 361 and, where necessary, with EN 358
Warranty Information
Our state of the art equipment provides the criticaltool for worker protection, combining mobility with unsurpassed comfort.
At our ISO 9001 certified manufacturing facilities in Europe, we ensure that every Miller product is made inaccordance with the standards and meets your exacting requirements.
Data Sheet
Name
Description
File Size
Date
Size
Miller Kevlar Harnesses Eur Datasheet - Middle East - India
application/pdf 519.92 KB
519.92 KB
Miller Kevlar Harnesses (EUR) - Datasheet
application/pdf 284.53 KB
6/17/2021
284.53 KB
Manuals and Guides
Name
Description
File Size
Date
Size
Miller Kevlar Harnesses (EUR) - Literature
application/pdf 845.92 KB
6/17/2021
845.92 KB
Name
Description
File Size
Date
Size
Miller Kevlar Harnesses Eur Datasheet - Middle East - India
519.92 KB
519.92 KB
Miller Kevlar Harnesses (EUR) - Datasheet
284.53 KB
6/17/2021
284.53 KB
Miller Kevlar Harnesses (EUR) - Literature
845.92 KB
6/17/2021
845.92 KB
Name
Description
File Size
Date
Size
Miller Kevlar Harnesses Eur Datasheet - Middle East - India
519.92 KB
Miller Kevlar Harnesses (EUR) - Datasheet
284.53 KB
6/17/2021
Miller Kevlar Harnesses (EUR) - Literature
845.92 KB
6/17/2021
SKUs

1012333

1012334
1-Point Kevlar 751K Harness Adjustable leg straps, lanyard safety clip, size M

1012335
1-Point Kevlar 751K Harness Adjustable leg straps, lanyard safety clip, size L

1012336

1012337

1012338

1012339
1-Point Kevlar 850K Harness Adjustable leg and shoulder straps, lanyard safety clip, loops for integrating a belt, size S

1012340
1-Point Kevlar 850K Harness Adjustable leg and shoulder straps, lanyard safety clip, loops for integrating a belt, size M

1012341
1-Point Kevlar 850K Harness Adjustable leg and shoulder straps, lanyard safety clip, loops for integrating a belt, size L

1012333

1012334
1-Point Kevlar 751K Harness Adjustable leg straps, lanyard safety clip, size M

1012335
1-Point Kevlar 751K Harness Adjustable leg straps, lanyard safety clip, size L

1012336

1012337

1012338

1012339
1-Point Kevlar 850K Harness Adjustable leg and shoulder straps, lanyard safety clip, loops for integrating a belt, size S

1012340
1-Point Kevlar 850K Harness Adjustable leg and shoulder straps, lanyard safety clip, loops for integrating a belt, size M

1012341
1-Point Kevlar 850K Harness Adjustable leg and shoulder straps, lanyard safety clip, loops for integrating a belt, size L