Harnesses, Belts & Accessories
Miller Revolution Premium R5 Harnesses (EUR)
The robust Miller Revolution harness is ideal for scaffolding, steel erection, tower building and maintenance thanks to the unique Revolution technology and a multitude of key features.
Overview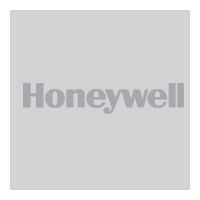 Key Features
Features:
This Revolution R5 premium 3 pts Harnessis perfect for utilities & telecom. Engineered with pivot link connexion on the hips and automatic webbing adjustment for a more comfortable fit and a great freedom of movement. Equipped with automatic buckles and Ergo Armor back shield & work positioning belt. This rotating work positioning belt offers a more comfortable fit and a greater mobility.Webbing on the Padded legs straps are sliding, and provide a perfect easy-to-fit.Benefits:
PivotLink Connection (patented):Thisunique rotary design provides greater comfort in bending / mobility.Positioned at waist level to mirror the bending and squatting movementsof the worker in construction and maintenance. Provides attachmentpoint for tools and accessories. Made of stainless steel for corrosionresistance. In the event of a fall the PivotLink improves the harnessresistance due to an improved distribution of the efforts.
ErgoArmor Back Shield:This semi-flexible back shield minimizes impact from sharp / heavy snaphooks and self retracting lifelines. The self-adjusting channelsconform to a variety of body shapes. The padding conforms to unlimitedback contours while allowing superior air flow. A knitted mesh membraneminimizes moisture absorption and maintains an optimal air circulationwhilst also helping to position the back D-ring correctly.
Self Contained Label Pack (patented): encapsulates labels minimizing damage and loss. Durable, polymerconstruction for extended service life. Integrated and oversizedpull-free lanyard rings. Protection against light, rain, abrasion anddust.
Cam Buckle (patented): Easy,one-hand adjustment / release allows simultaneous adjustment ofshoulder straps. Promotes proper snug fit: will not slip or misadjust.Constructed of high-tech polymer, lightweight aluminium and stainlesssteel materials that resist rust/corrosion.
Web Finials (patented):Clip-on design safely organises webbing after proper adjustment.Constructed of durable, high-impact resistant polymer. Providespositive gripping surface for easy web adjustment.

DualTech Webbing (patented):Donningmade easy with two-sided, contrasting colour webbing and textures: softgrey polyamide webbing on the inside and durable, abrasion resistantpolyester webbing on the outside. Webbing engineered with shaperetention memory for a more comfortable fit. Unique circular tackprovides greater strength, and contrasting colours make inspectioneasier.

DuraFlex® Webbing :Patented, elastomer webbing specially formulated to strech with the user's movements so there is no bunching or binding.
Work positioning beltfor a more comfortable hands-free position when used in conjunction with a positioning lanyard.

Custom Identification:Fourbrightly coloured permanent labels allow customisation for date ofservice, specific trade, sub-contractor etc. A write in window allowsspace for individual names or other information.
Recommended Industries/Use
Hazards
Regulations
EN 361 & 358 - All Miller harnesses are CE certified and comply with EN 361 and, where necessary, with EN 358
Warranty Information
Our state of the art equipment provides the criticaltool for worker protection, combining mobility with unsurpassed comfort.
At our ISO 9001 certified manufacturing facilities in Europe, we ensure that every Miller product is made inaccordance with the standards and meets your exacting requirements.
Data Sheet
Name
Description
File Size
Date
Size
Miller Revolution Premium R5 Harnesses (EUR) - Datasheet
application/pdf 352.22 KB
6/16/2021
352.22 KB
Manuals and Guides
Name
Description
File Size
Date
Size
Miller Revolution Premium R5 Harnesses (EUR) - Literature
application/pdf 845.92 KB
6/16/2021
845.92 KB
Miller Revolution Premium R5 Harnesses Eur 40873 Literature - Middle East - India
application/pdf 309.34 KB
12/5/2021
309.34 KB
Name
Description
File Size
Date
Size
Miller Revolution Premium R5 Harnesses (EUR) - Datasheet
352.22 KB
6/16/2021
352.22 KB
Miller Revolution Premium R5 Harnesses (EUR) - Literature
845.92 KB
6/16/2021
845.92 KB
Miller Revolution Premium R5 Harnesses Eur 40873 Literature - Middle East - India
309.34 KB
12/5/2021
309.34 KB
Name
Description
File Size
Date
Size
Miller Revolution Premium R5 Harnesses (EUR) - Datasheet
352.22 KB
6/16/2021
Miller Revolution Premium R5 Harnesses (EUR) - Literature
845.92 KB
6/16/2021
Miller Revolution Premium R5 Harnesses Eur 40873 Literature - Middle East - India
309.34 KB
12/5/2021