Harnesses, Belts & Accessories
Miller Ropax Harnesses (EUR)
The ROPAX harness is ideal for industrial rope access, rescue and the special forces. It can be used in conjunction with a climber's seat and an ascender.
Overview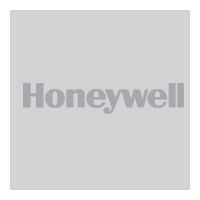 Key Features
Enhanced Ergonomics and Increased User Comfort : New Triangular Suspension position splits the forces between the leg straps and the waist belt across 4 points of pressure) rather than being concentrated on the legs, thus reducing the risks of suspension trauma.
The V form of the shoulder straps positions the straps away from the neck to avoid any irritation due to the webbing rubbing.
Maximised Productivity: A detachable webbing sling on the chest straps positions the ascender correctly in a vertical position to facilitate ascension.
Ease of Use and Fit: The leg straps and anchorage points are clearly identified. Optimum Abrasion and chemical Resistance : The black polyester webbing and stainless steel components offer optimum durability.
Adaptability: An attachment for a climber's seat makes the harness suitable for multi-application scenarios.

Recommended Industries/Use
Hazards
Regulations
Conforms to EN358, EN813 and EN361
Warranty Information
Our state of the art equipment provides the criticaltool for worker protection, combining mobility with unsurpassed comfort.
At our ISO 9001 certified manufacturing facilities in Europe, we ensure that every Miller product is made inaccordance with the standards and meets your exacting requirements.
Data Sheet
Name
Description
File Size
Date
Size
Miller Ropax Harnesses (EUR) - Datasheet
application/pdf 280.4 KB
6/16/2021
280.4 KB
Manuals and Guides
Name
Description
File Size
Date
Size
Miller Ropax Harnesses Eur 41640 Literature - Middle East - India
application/pdf 845.92 KB
12/5/2021
845.92 KB
Miller Ropax Harnesses (EUR) - Literature
application/pdf 1.09 MB
6/16/2021
1.09 MB
Name
Description
File Size
Date
Size
Miller Ropax Harnesses Eur 41640 Literature - Middle East - India
845.92 KB
12/5/2021
845.92 KB
Miller Ropax Harnesses (EUR) - Datasheet
280.4 KB
6/16/2021
280.4 KB
Miller Ropax Harnesses (EUR) - Literature
1.09 MB
6/16/2021
1.09 MB
Name
Description
File Size
Date
Size
Miller Ropax Harnesses (EUR) - Datasheet
280.4 KB
6/16/2021
Miller Ropax Harnesses Eur 41640 Literature - Middle East - India
845.92 KB
12/5/2021
Miller Ropax Harnesses (EUR) - Literature
1.09 MB
6/16/2021

1014432

1014433

1014434

1014435

1015110

1015111

1014432

1014433

1014434

1014435

1015110

1015111