Harnesses, Belts & Accessories
Titan Harnesses (EUR)
Non-stretch harnesses.
Overview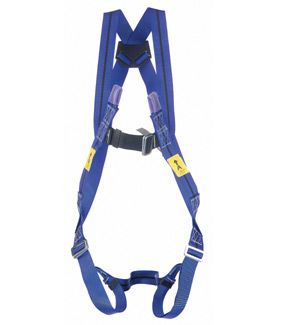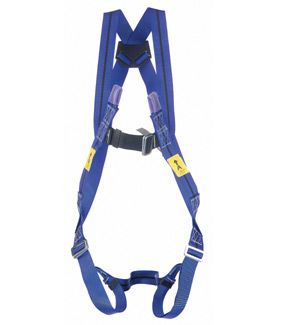 Key Features
• Lightweight, durable polyester webbing for all day comfort and dependability• Fully adjustable designs so one size fits all.• Sliding back D-ring for a comfortable fit.• Comfortable - Sub-pelvic strap keeps the wearer upright.•  45 mm Chest strap with metal buckles.• Very good cost-effective choice.

Recommended Industries/Use
Hazards
Regulations
All Titan harnesses are CE certified and conform to EN361 and, where necessary, with EN358
Warranty Information
Our state of the art equipment provides the criticaltool for worker protection, combining mobility with unsurpassed comfort.
At our ISO 9001 certified manufacturing facilities in Europe, we ensure that every Miller product is made inaccordance with the standards and meets your exacting requirements.
Data Sheet
Name
Description
File Size
Date
Size
Titan Harnesses - Datasheet
application/pdf 448.44 KB
6/16/2021
448.44 KB
Manuals and Guides
Name
Description
File Size
Date
Size
Titan Harnesses - Literature
application/pdf 845.92 KB
6/16/2021
845.92 KB
Name
Description
File Size
Date
Size
Titan Harnesses - Datasheet
448.44 KB
6/16/2021
448.44 KB
Titan Harnesses - Literature
845.92 KB
6/16/2021
845.92 KB
Name
Description
File Size
Date
Size
Titan Harnesses - Datasheet
448.44 KB
6/16/2021
Titan Harnesses - Literature
845.92 KB
6/16/2021