Portatif à usage général
Voyager 1602g Pocket Scanner
Voyager 1602g Pocket Scanner
Vue d'ensemble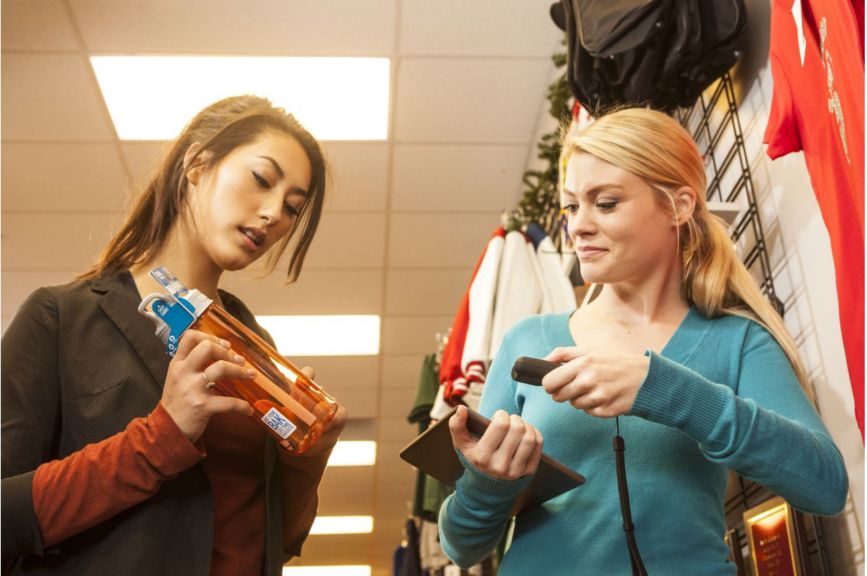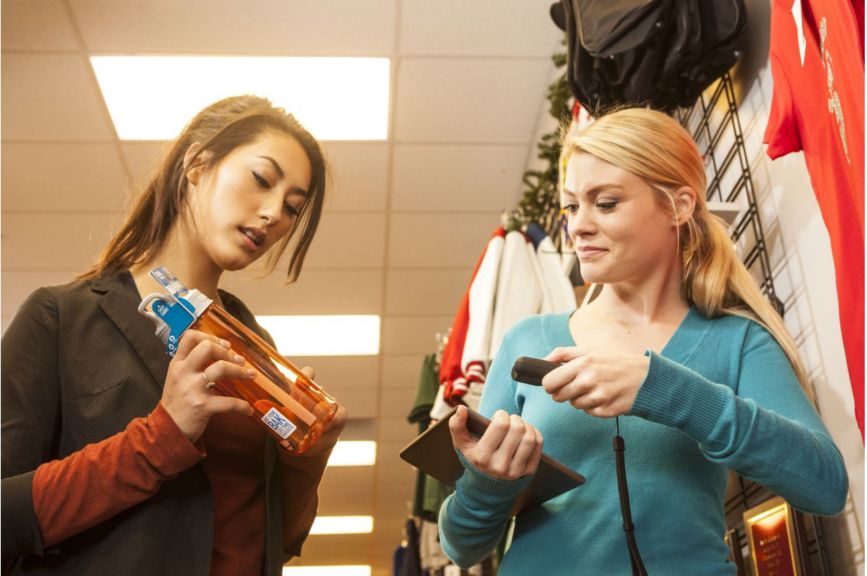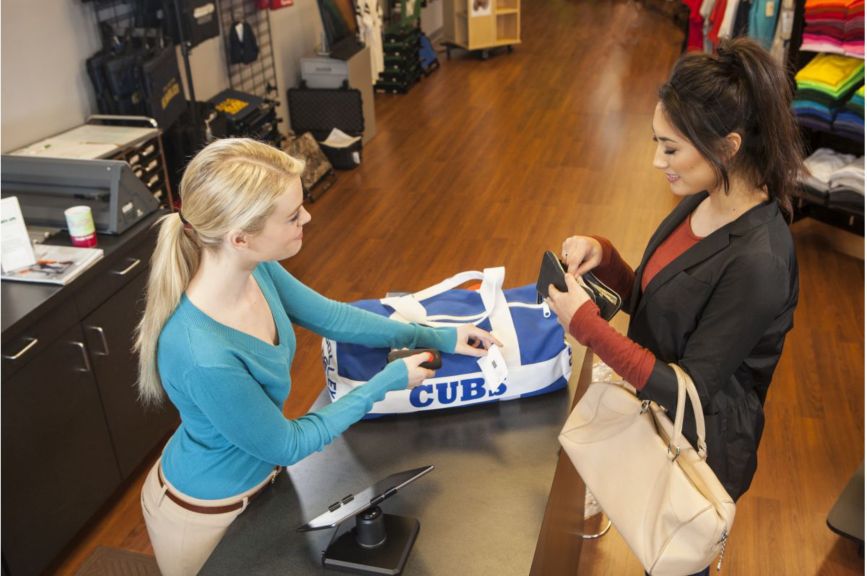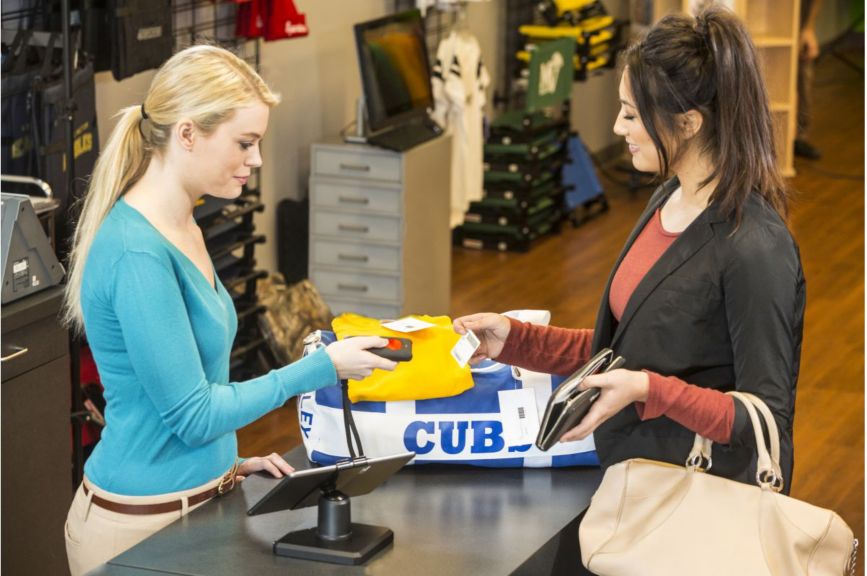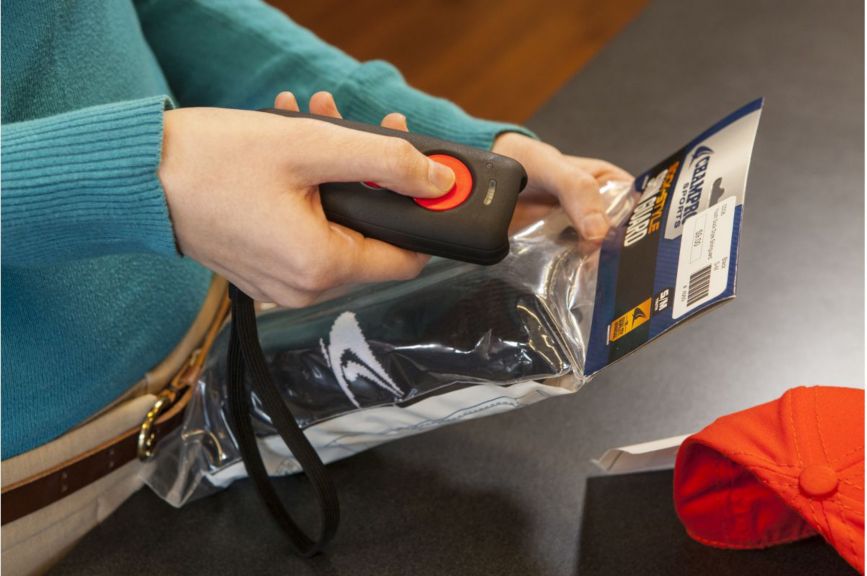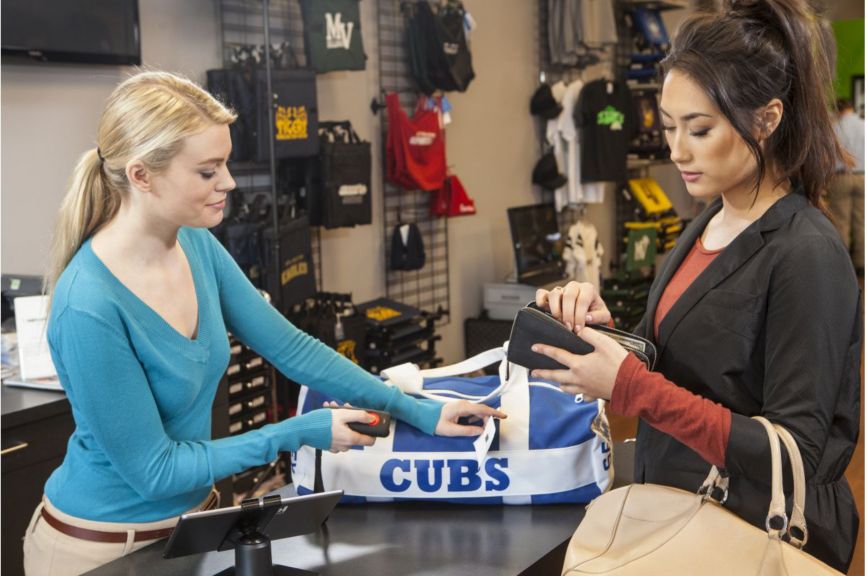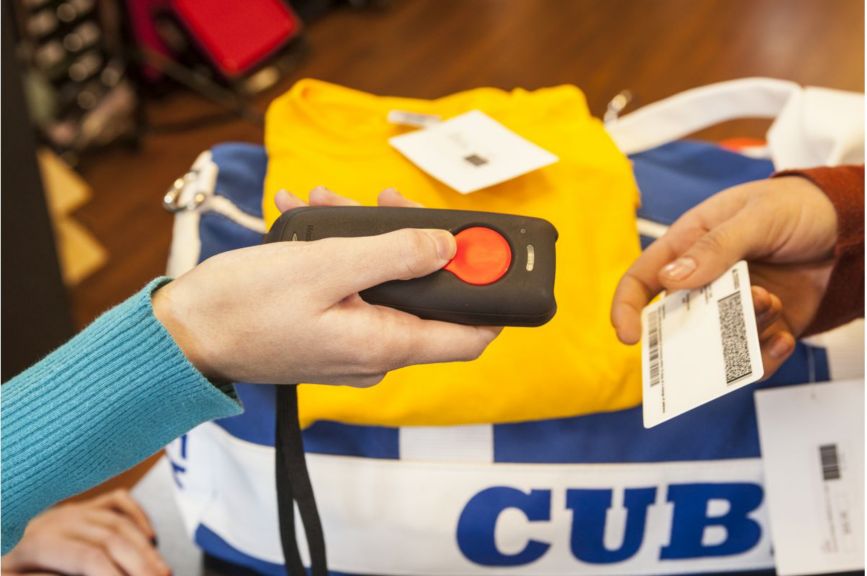 Looking for the perfect scanning companion for your tablet-based retail point-of-sale and field service applications? The affordable Voyager™: 1602g wireless scanner is the one. It packs high-performance area-imaging technology into an elegant and pocketable form factor that makes scanning easy and –: dare we say –: fun.
Capable of reading bar codes off smartphone screens—:mobile coupons, digital wallets, and digital loyalty cards.
Features a battery rated for up to 2,250 scans over 12 hours, rechargeable over standard microUSB.
Bluetooth wireless technology provides freedom of movement up to 10 m (33 ft) from host device.
Ready for your evolving data capture needs, the 1602g can be purchased as a 1D scanner and affordably upgraded to 2D scanning at any time in the future.
Incorporates Honeywell':s high performance area-imaging engine for aggressive, omnidirectional 1D and 2D bar code scanning.
Affordable, yet high-performing. Designed to be easy and fun to use. A perfect tablet scanning companion. That':s the Voyager 1602g wireless area-imaging pocket scanner.
Quickly pair the scanner with your Apple®: iOS, Android®: or Windows®: Mobile®: device, or a standard PC or laptop equipped with Bluetooth wireless technology.
Scan virtually all 1D and 2D barcodes –: even poor quality, damaged, or low contrast codes –: with the same high-performance area-imaging engine found in our full-size handheld scanners.
Scan barcodes right off your customers': mobile phone screens for revenue-generating mobile marketing initiatives. The 1602g scanner has the looks to complement the clean design of consumerized devices while comfortably moving with your mobile workers. Its contoured design fits perfectly in the palm. Soft touch plastics, an over-sized trigger button with tactile feedback, and a white LED aimer make scanning easy –: even fun!
The Voyager 1602 pocket scanner is ideal for a variety of tablet-based applications, including:
Fixed point-of-sale
Mobile point-of-sale
Inventory management
Backroom/stockroom
In-store customer engagement
Non-retail scanning applications such as salesforce automation
Scanning Specifications
Decode Capability
Motion Tolerance

Up to 10 cm/s (4 in/s) for 13 mil UPC at optimal focus

Number of Scans
Scanning Range
Print Contrast
Depth of Field
Scan Pattern
Brightness
Hardware
Engine Type
Aimer Type
Wireless
Autres
Form Factor
Température de fonctionnement
Marque
Scanning Specifications
Motion Tolerance

Up to 10 cm/s (4 in/s) for 13 mil UPC at optimal focus
Autres
Température de fonctionnement
Decode Capability : 1D/2D
Motion Tolerance : Up to 10 cm/s (4 in/s) for 13 mil UPC at optimal focus
Scanning Range : Standard range (SR)
Depth of Field : 1.3 - 11.5 in
Scan Pattern : Area Image
Brightness : 0 - 100000 lux
Engine Type : 1D Upgradable|2D
Température de fonctionnement : 0 - 50 °C|32 - 122 °F
Fiche technique
Nom
La description
Taille du fichier
Date
Taille
Voyager 1602g Pocket Scanner Data Sheet
application/pdf 58.63 KB
3/21/2023
58.63 KB
Manuels et guides
Nom
La description
Taille du fichier
Date
Taille
Access Point Quick Start Guide (PN ACC-PT-QS Rev E)
application/pdf 654.1 KB
7/21/2021
654.1 KB
User Guide: Voyager 1602g Wireless Are-Imaging Pocket Scanner (VG1602-UG Rev D)
application/pdf 2.78 MB
9/29/2022
2.78 MB
User Guide: Network and Security for Honeywell Scanners (ALLSKU-SC-EN-SG-01 Rev A)
application/pdf 1.16 MB
11/17/2023
1.16 MB
Voyager 1602g Quick Start Guide - English (PN VG1602-ENUS-QS Rev D)
application/pdf 506.41 KB
7/21/2021
506.41 KB
Informations réglementaires
Nom
La description
Taille du fichier
Date
Taille
Regulatory Sheet: Access Point (ACC-PT-MULT-RS-03 Rev A)
application/pdf 1.58 MB
1/12/2023
1.58 MB
Regulatory Sheet: Voyager 1602g (1602-ML-RS-04 Rev A)
application/pdf 1.66 MB
9/29/2022
1.66 MB
Papier blanc
Nom
La description
Taille du fichier
Date
Taille
White Paper: Battery Maintenance for Portable Devices - English
application/pdf 332.35 KB
11/17/2023
332.35 KB
Nom
La description
Taille du fichier
Date
Taille
Nom
La description
Taille du fichier
Date
Taille
Voyager 1602g Pocket Scanner Data Sheet
58.63 KB
3/21/2023
Access Point Quick Start Guide (PN ACC-PT-QS Rev E)
654.1 KB
7/21/2021
User Guide: Voyager 1602g Wireless Are-Imaging Pocket Scanner (VG1602-UG Rev D)
2.78 MB
9/29/2022
User Guide: Network and Security for Honeywell Scanners (ALLSKU-SC-EN-SG-01 Rev A)
1.16 MB
11/17/2023
Voyager 1602g Quick Start Guide - English (PN VG1602-ENUS-QS Rev D)
506.41 KB
7/21/2021
Regulatory Sheet: Access Point (ACC-PT-MULT-RS-03 Rev A)
1.58 MB
1/12/2023
Regulatory Sheet: Voyager 1602g (1602-ML-RS-04 Rev A)
1.66 MB
9/29/2022
White Paper: Battery Maintenance for Portable Devices - English
332.35 KB
11/17/2023

1602G1D-2-INT
1602G Scanner, 1D Black, INT

1602G1D-2-OS-INT
1602G Scanner, 1D Black, INT

1602G1D-2-USB
1602G Scanner, 2D Black

1602G1D-2USB-33727
KIT, 1602G 1D, BLACK, USB, MFi certification. Includes battery, micro USB charge cable, hand and wrist band, BLACK, FOLLETT

1602G1D-2USB-OS
KIT, 1602G 1D, BLACK, USB, MFi certification. Includes battery, micro USB charge cable, hand and wrist band

1602G2D-2-OS-INT
1602G Scanner, 2D Black, INT

1602G2D-2-USB
1602G Scanner, 2D Black, USB Kit

1602G2D-2USB-OS
KIT, 1602G 2D POCKETABLE AREA IMAGER, MFi certification. Includes battery, micro USB charge cable, hand and wrist band

1602G1D-2-INT
1602G Scanner, 1D Black, INT

1602G1D-2-OS-INT
1602G Scanner, 1D Black, INT

1602G1D-2-USB
1602G Scanner, 2D Black

1602G1D-2USB-33727
KIT, 1602G 1D, BLACK, USB, MFi certification. Includes battery, micro USB charge cable, hand and wrist band, BLACK, FOLLETT

1602G1D-2USB-OS
KIT, 1602G 1D, BLACK, USB, MFi certification. Includes battery, micro USB charge cable, hand and wrist band

1602G2D-2-OS-INT
1602G Scanner, 2D Black, INT

1602G2D-2-USB
1602G Scanner, 2D Black, USB Kit

1602G2D-2USB-OS
KIT, 1602G 2D POCKETABLE AREA IMAGER, MFi certification. Includes battery, micro USB charge cable, hand and wrist band