Ordinateurs de poche
CN80 Handheld Computer
CN80 Handheld-Computer
Vue d'ensemble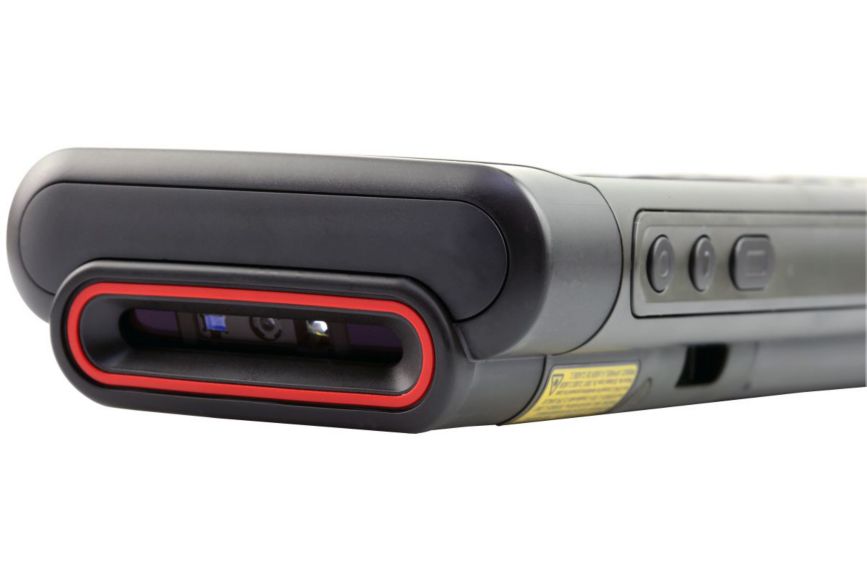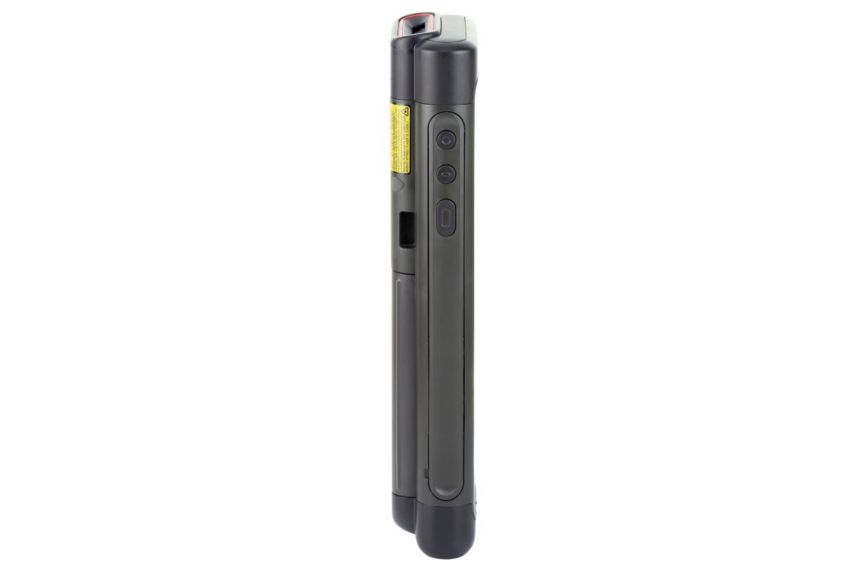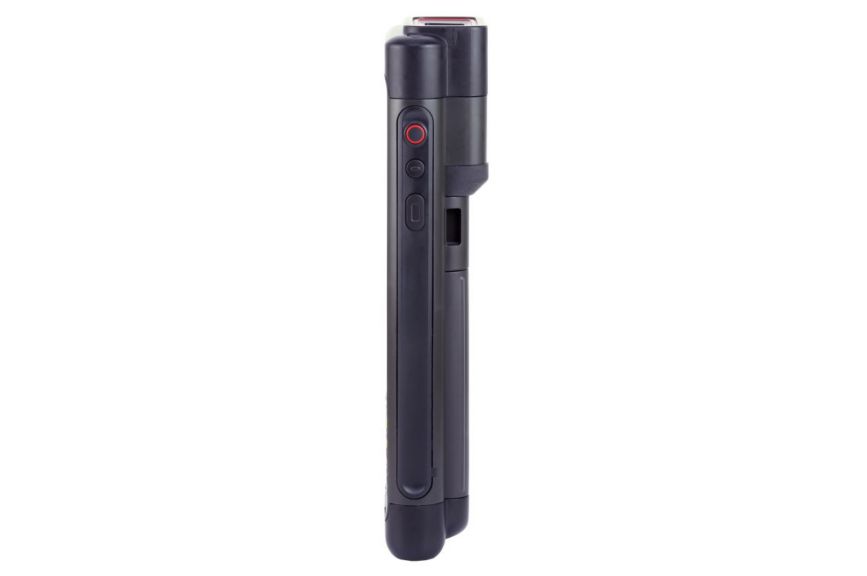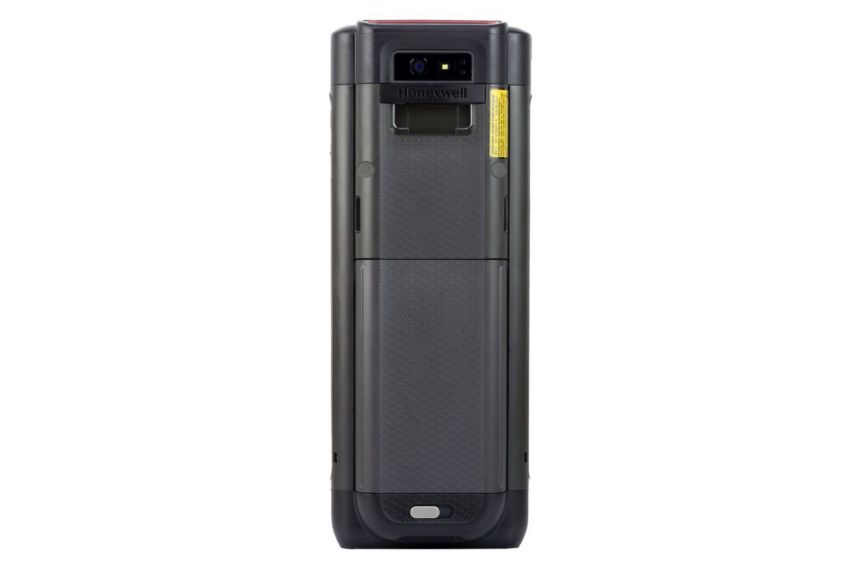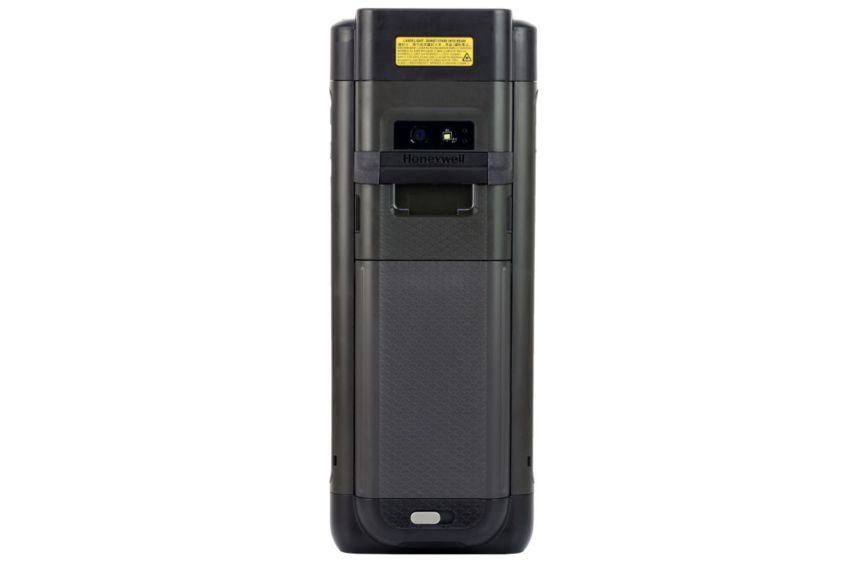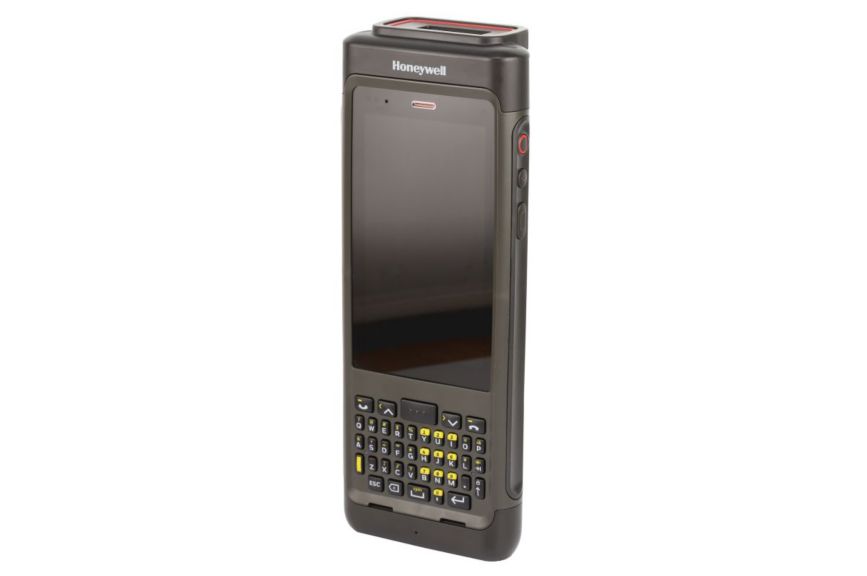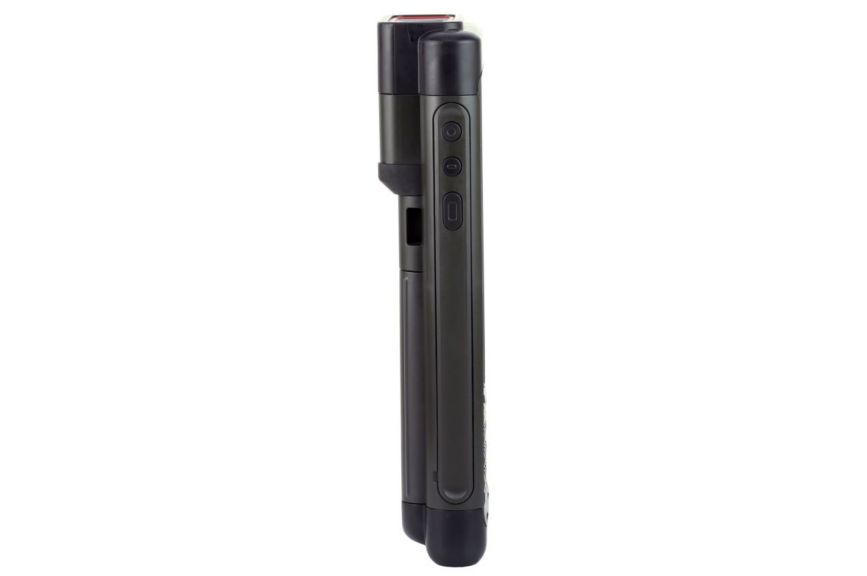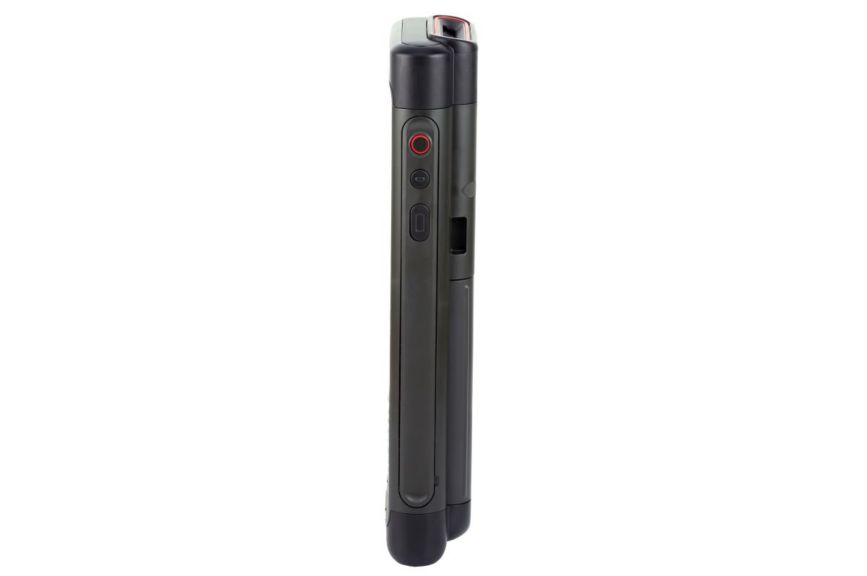 Whether you':re transitioning to touchscreen capabilities or you':re key-dependent due to the nature of your business, the Honeywell Dolphin™: CN80 handheld computer can help you improve the speed and accuracy of operations while positioning you for the future. This rugged Android™:-compatible handheld computer features full-touch capabilities plus real keys for fast data entry at high transaction rates even in severe settings. The Dolphin CN80 is also an Android Enterprise Recommended device, meaning it&apos:s rugged, built to deploy easily in the field, and built to stay up to date over a long-life span.
The Mobility Edge hardware platform and enterprise lifecycle tools drive an integrated, repeatable, scalable approach for accelerated and secure development, deployment, performance management, and lifecycle management.
Built on the Mobility Edge platform, the CN80G has received a prestigious STIG (Security Technical Implementation Guide) designation from the Defense Information Systems Agency (DISA) for its security capabilities. This recognition from DISA and the U.S. Department of Defense acknowledges the advanced security applications and tools the CN80G encompasses, ensuring your data is kept safe and secure throughout the life of the device.
The large touchscreen with a 23-key numeric or 40-key QWERTY keypad supports both legacy key-centric applications and newer touch applications. Keypads allow input in extremely harsh environments and optimize efficiency in all environments.
Enhanced 1D/2D scanning/data capture with read ranges of 0.15 m to 15.2 m (6 in to 50 ft) typically required in today':s warehouses. Optional scan handle for flexibility to switch between handheld and pistol grip operations.
Ultra-rugged construction withstands 3.0 m (10 ft) drops to concrete and 2,000 1.0 m (3.3 ft) tumbles. IP65/IP67 ratings against dust/ water spray. Cold storage and non-incendive options support operation where other products can':t be used.
The CN80 device provides future-proof investment protection with support for five Android generations, starting with Android 8 (O). Security updates are also available for up to two years past the last Google patch through Honeywell Sentinel.
Logistics, warehouse, and field mobility organizations alike are transitioning to devices built on Android and from keypad-centric devices to full touchscreen. But many legacy applications have not yet been updated for this new touch-centric world and for many use cases, keys remain essential for data capture.Fortunately, there&apos:s one ultra-rugged mobile computer that helps bridge the gap. The Dolphin CN80 device offers both a large 4.2-inch vivid color touchscreen and a choice of numeric or QWERTY keypads, allowing users to pick the best input method for their environment today, and also be ready for the touch-centric applications of the future.Built on the Honeywell Mobility Edge platform, the Dolphin CN80 offers an integrated, repeatable, and scalable approach based on a common hardware and software platform –: unleashing customers from constraints faced today around integration and inflexible technologies without sacrificing enterprise security, reliability, performance, or management features.Juggling multiple devices across the enterprise introduces time- and cost-intensive complexities for Enterprise IT to manage and maintain. The Mobility Edge platform enables customers to accelerate provisioning, certification, and deployment across the enterprise. The Dolphin CN80 device offers an extended product lifecycle across five versions of Android, to maximize return on customer investment and provide a lower overall TCO. The device':s advanced enterprise lifecycle tools also simplify frequently repeated tasks such as software updates, training new employees, and managing spare pools.Plus, the ultra-rugged Dolphin CN80 features fast data processing and 1D/2D scanning, advanced network connectivity, and advanced battery life lasting twice as long as previous generations to keep your workers connected and productive throughout multiple shifts.
Fonctions
Housing Grade
Application

Distribution

Field Service

Transportation & Logistics
Hardware
Display Resolution
Display Size
Processor

2.2 GHz Qualcomm Snapdragon 660 octa-core
Environmental
Plage de température de stockage

- 22 - 158 °F

- 30 - 70 °C

Température de fonctionnement

- 20 - 50 °C

- 4 - 122 °F
Fonctions
Application

Distribution

Field Service

Transportation & Logistics
Hardware
Processor

2.2 GHz Qualcomm Snapdragon 660 octa-core
Environmental
Plage de température de stockage

- 22 - 158 °F

- 30 - 70 °C

Température de fonctionnement

- 20 - 50 °C

- 4 - 122 °F
Application : Distribution|Field Service|Transportation & Logistics
Operating System : Android 8
Display Resolution : 854 x 480
Display Size : 10.67 cm|4.2 in
Processor : 2.2 GHz Qualcomm Snapdragon 660 octa-core
Plage de température de stockage : - 22 - 158 °F|- 30 - 70 °C
Température de fonctionnement : - 20 - 50 °C|- 4 - 122 °F
Fiche technique
Manuels et guides
Informations réglementaires
Papier blanc
Bref
Nom
La description
Taille du fichier
Date
Taille
Nom
La description
Taille du fichier
Date
Taille

CN80-L0N-1EC120F
CN80 / 3GB / 32GB / Numeric / 6603ER Extended Range Imager / Camera / 802.11abgn,ac / WLAN / Bluetooth / Android GMS / Software Client Pack / Std Temp / FCC

CN80-L0N-1EN122F
CN80 / 3GB / 32GB / Numeric / 6603ER Extended Range Imager / No Camera / 802.11abgn,ac / WLAN / Bluetooth / Android GMS / Software Client Pack / Cold Storage / FCC

CN80-L0N-1MC120F
CN80 / 3GB / 32GB / Numeric / EX20 Near Far Imager / Camera / 802.11abgn,ac / WLAN / Bluetooth / Android GMS / Software Client Pack / Std Temp / FCC

CN80-L0N-1MN122F
CN80 / 3GB / 32GB,Numeric / EX20 Near Far Imager / No Camera / 802.11abgn,ac / WLAN / Bluetooth / Android GMS / Software Client Pack / Cold Storage / FCC

CN80-L0N-2EC120F
CN80 / 3GB / 32GB / QWERTY / 6603ER Extended Range Imager / Camera / 802.11abgn,ac / WLAN / Bluetooth / Android GMS / Software Client Pack / Std Temp / FCC

CN80-L0N-2EN122F
CN80 / 3GB / 32GB / QWERTY / 6603ER Extended Range Imager / No Camera / 802.11abgn,ac / WLAN / Bluetooth / Android GMS / Software Client Pack / Cold Storage / FCC

CN80-L0N-2HC120F
CN80 / 3GB / 32GB / QWERTY / 6603 Imager with DPM / Camera / 802.11abgn,ac / WLAN / Bluetooth / Android GMS / Software Client Pack / Std Temp / FCC

CN80-L0N-2MC120F
CN80 / 3GB / 32GB / QWERTY / EX20 Near Far Imager / Camera / 802.11abgn,ac / WLAN / Bluetooth / Android GMS / Software Client Pack / Std Temp / FCC

CN80-L0N-2MN122F
CN80 / 3GB / 32GB / QWERTY / EX20 Near Far Imager / No Camera / 802.11abgn,ac / WLAN / Bluetooth / Android GMS / Software Client Pack / Cold Storage / FCC

CN80-L1N-1EC110F
CN80 / 3GB / 32GB / Numeric / 6603ER Extended Range Imager / Camera / 802.11abgn / WWAN / Bluetooth / Android GMS / Software Client Pack / Std Temp / FCC

CN80-L0N-1EC120F
CN80 / 3GB / 32GB / Numeric / 6603ER Extended Range Imager / Camera / 802.11abgn,ac / WLAN / Bluetooth / Android GMS / Software Client Pack / Std Temp / FCC

CN80-L0N-1EN122F
CN80 / 3GB / 32GB / Numeric / 6603ER Extended Range Imager / No Camera / 802.11abgn,ac / WLAN / Bluetooth / Android GMS / Software Client Pack / Cold Storage / FCC

CN80-L0N-1MC120F
CN80 / 3GB / 32GB / Numeric / EX20 Near Far Imager / Camera / 802.11abgn,ac / WLAN / Bluetooth / Android GMS / Software Client Pack / Std Temp / FCC

CN80-L0N-1MN122F
CN80 / 3GB / 32GB,Numeric / EX20 Near Far Imager / No Camera / 802.11abgn,ac / WLAN / Bluetooth / Android GMS / Software Client Pack / Cold Storage / FCC

CN80-L0N-2EC120F
CN80 / 3GB / 32GB / QWERTY / 6603ER Extended Range Imager / Camera / 802.11abgn,ac / WLAN / Bluetooth / Android GMS / Software Client Pack / Std Temp / FCC

CN80-L0N-2EN122F
CN80 / 3GB / 32GB / QWERTY / 6603ER Extended Range Imager / No Camera / 802.11abgn,ac / WLAN / Bluetooth / Android GMS / Software Client Pack / Cold Storage / FCC

CN80-L0N-2HC120F
CN80 / 3GB / 32GB / QWERTY / 6603 Imager with DPM / Camera / 802.11abgn,ac / WLAN / Bluetooth / Android GMS / Software Client Pack / Std Temp / FCC

CN80-L0N-2MC120F
CN80 / 3GB / 32GB / QWERTY / EX20 Near Far Imager / Camera / 802.11abgn,ac / WLAN / Bluetooth / Android GMS / Software Client Pack / Std Temp / FCC

CN80-L0N-2MN122F
CN80 / 3GB / 32GB / QWERTY / EX20 Near Far Imager / No Camera / 802.11abgn,ac / WLAN / Bluetooth / Android GMS / Software Client Pack / Cold Storage / FCC

CN80-L1N-1EC110F
CN80 / 3GB / 32GB / Numeric / 6603ER Extended Range Imager / Camera / 802.11abgn / WWAN / Bluetooth / Android GMS / Software Client Pack / Std Temp / FCC