Tablettes
ScanPal EDA71 Enterprise Tablet
ScanPal EDA71 Enterprise Tablet
Vue d'ensemble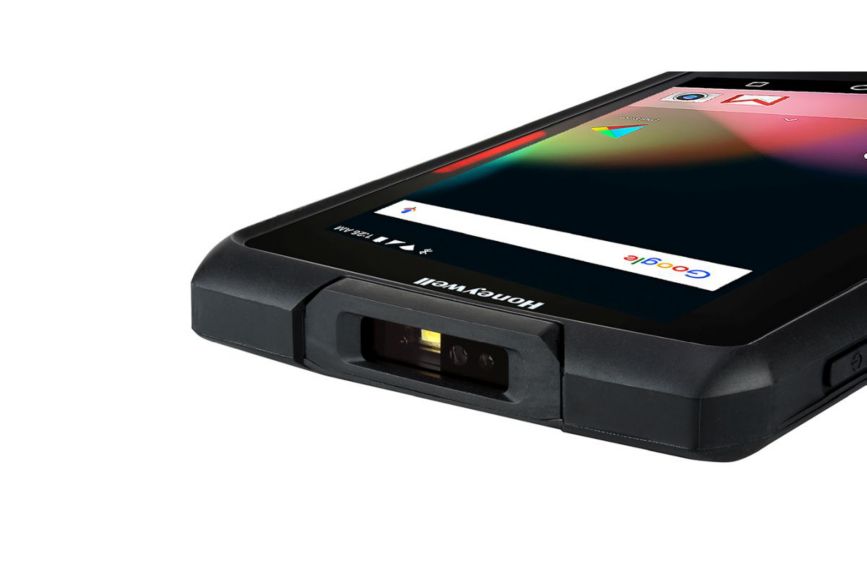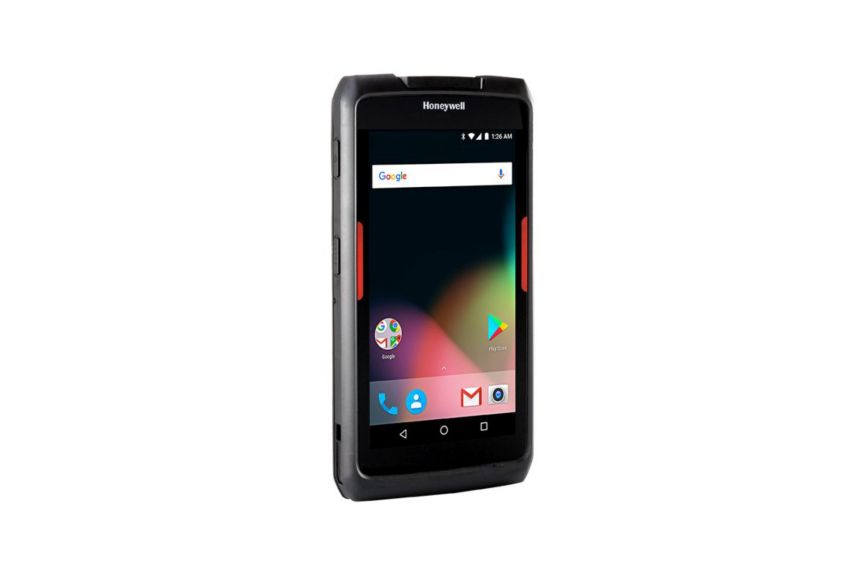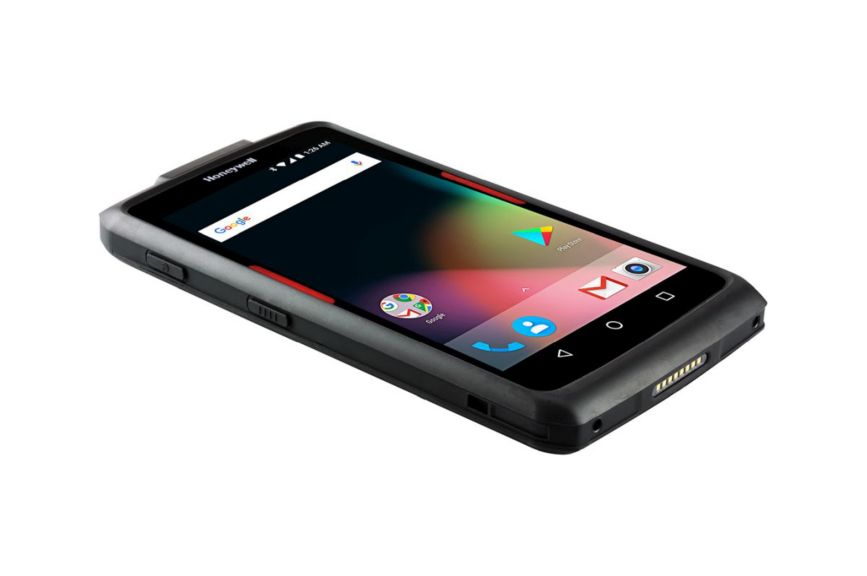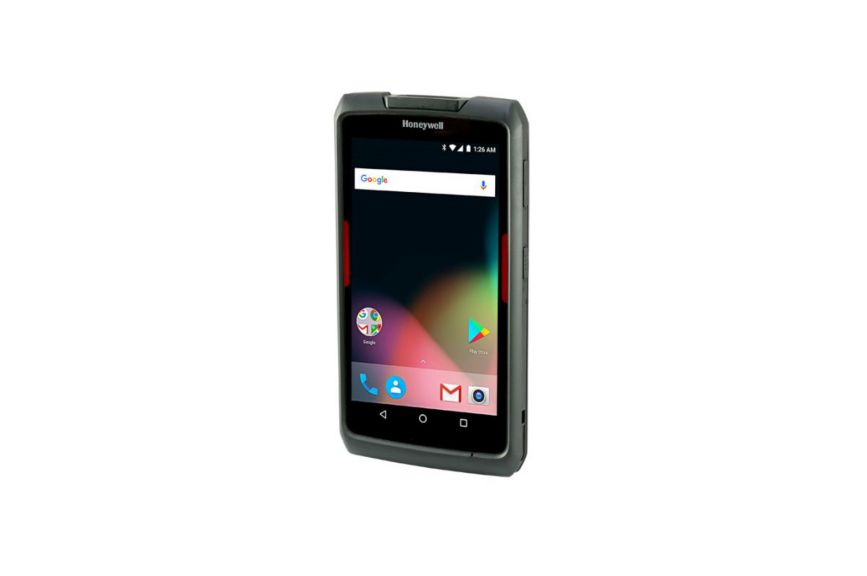 It's like the Swiss Army Knife®: of rugged, enterprise tablet computers. The 7-inch ScanPal™: EDA71 tablet equips retail, DSD, field service, and T&L operations with a flexible solution that fits a wide range of workflows. It provides the processing power modern operations need, real-time connectivity for business-critical applications, and enterprise-level reliability, support, and protection.
The carry case with shoulder strap has a 'grab and go' design that lets you instantly shift from comfortably carrying the tablet to full use of all functions while still in the case.
The ScanPal EDA71 supports Android O, P, and Q, providing the lifecycle you need. Currently, EDA71 is loaded with Android 8 and and 10
Enhanced network connectivity capabilities, including 802.11 a/b/g/n/ac, 2x2 MIMO WLAN, Bluetooth®: 4.2, and NFC.
A sleek, modern, and contemporary design plus enterprise-grade ruggedness. Built tough to withstand 1.2 m (4 ft) drops to concrete, and 200 0.5 m tumbles.
New memory options, new scanning options, and a powerful new processor platform coupled with new accessories make the ScanPal EDA71 ideal for a wide range of customer needs.
A new rotating handstrap makes it easy to scan barcodes while holding the tablet with one hand, and convenient to show the screen to a customer.
As businesses continue to optimize operations, they&apos:re looking for flexible, enterprise-grade devices they can use for multiple workflows. The ScanPal EDA71 tablet is the solution. It combines:
Fast Qualcomm Snapdragon SDM450 8-core processor
Vivid 7-inch Corning®: Gorilla Glass®: display
Robust, up-to-date wireless connectivity
Your choice of 2 scanners
New accessories
The ScanPal EDA71 is the right choice for a variety of applications:
Retail line busting
Merchandising in DSD
Taking inventory at a convenience store
Retrieving repair history information in the field
And more
With its intuitive, modern touchscreen design, the ScanPal EDA71 device is as comfortable and easy to use as a consumer tablet, but with the advantages of a professional-grade product, including the support and lifecycle that are critical for enterprises.
Helpful accessories
Rotating handstrap: Enables fast, one-handed scanning using side scan triggers: also makes it easy to show the display to customers.
Carry case with shoulder strap: Quickly switch from carrying the tablet to using it, without having to remove the device from the case. Reduces arm fatigue and frees both hands for other activities.
eHomeBase: A recharging station with Ethernet and USB ports.
Vehicle dock: Extend the tablet&apos:s capabilities from a vehicle or push cart by connecting a USB peripheral.
Environmental
Plage de température de stockage

- 20 - 70 °C

- 4 - 158 °F
Autres
Application
Operating System
Display Resolution
Display Size
Processor

1.8 GHz Qualcomm® SDM450 octa-core

Température de fonctionnement
Marque
Environmental
Plage de température de stockage

- 20 - 70 °C

- 4 - 158 °F
Autres
Processor

1.8 GHz Qualcomm® SDM450 octa-core

Température de fonctionnement
Application : Logistics|Retail
Decode Capability : 1D|2D
Operating System : Android 8
Connection Interface : Audio|Ethernet|USB
Display Resolution : 1280 x 720
Processor : 1.8 GHz Qualcomm® SDM450 octa-core
Plage de température de stockage : - 20 - 70 °C|- 4 - 158 °F
Température de fonctionnement : - 10 - 50 °C|14 - 122 °F
Fiche technique
Manuels et guides
Informations réglementaires
Papier blanc
Catalogue
Nom
La description
Taille du fichier
Date
Taille
Nom
La description
Taille du fichier
Date
Taille
ScanPal EDA71 Enterprise Tablet Data Sheet
397.41 KB
7/21/2021
Cleaning Guide: General Purpose Devices without DRH (CLEAN-GP-EN-IN-01 Rev A)
91 KB
11/1/2023
User Guide: Android Network and Security (ALLSKU-AND-ENUS-ZY Rev J)
407.77 KB
7/20/2023
User Guide: HUpgrader (HUPGDR-A-EN-UG-01 Rev B)
413.22 KB
11/17/2023
ScanPal EDA71 Enterprise Tablet User Guide (EDA71-A-EN-UG-01 Rev B)
1.43 MB
7/21/2021
User Guide: Basic Terminal Emulation for Honeywell Computers with Android (BTE-A-EN-UG-01 Rev D)
2.18 MB
1/4/2023
Quick Start Guide: ScanPal EDA71 Enterprise Tablet - English (EDA71-A-EN-QS-01 Rev C)
984.38 KB
6/26/2023
User Guide: Dolphin Power Tools for Devices Powered by Android 12 (PTL-A-EN-UG Rev B)
1.35 MB
5/12/2023
ScanPal EDA71 Display Dock User Guide (EDA71-DB-EN-UG-01 Rev B)
305.4 KB
7/21/2021
User Guide: UEMConnect Settings for ScanPal (UEMC-SCPAL-EN-UG-1 Rev A)
536.49 KB
11/2/2023
Regulatory Sheet: ScanPal Accessories: EDA70-HB, EDA-CB, EDA71-EB (EDA7X-ACC-ML-RS-02 Rev A)
1.14 MB
12/5/2022
Regulatory Sheet: EDA71 Industrial Tablet (EDA71-RegSht-01 Rev A)
1.65 MB
12/5/2022
Regulatory Sheet: EDA71 Display Dock (EDA71-DB-ML-RS-02 Rev A)
1.06 MB
12/9/2022
White Paper: Battery Maintenance for Portable Devices - English
332.35 KB
11/17/2023
ScanPal EDA71 Tablet Accessories Guide
1.25 MB
7/21/2021

EDA71-0-B741SAGUK
EDA71 / WLAN / 3601 1D/2D Imager / 2GB / 32GB / Standard Battery / 13MP Camera / 802.11abgnac / Bluetooth / Android ML GMS / US&C

EDA71-0-B961SAGUK
EDA71 / WLAN / 6703 1D/2D Imager / 4GB / 64GB / Standard Battery / 13MP Camera / 802.11abgnac / Bluetooth / Android ML GMS / US&C

EDA71-0-B741SAGUK
EDA71 / WLAN / 3601 1D/2D Imager / 2GB / 32GB / Standard Battery / 13MP Camera / 802.11abgnac / Bluetooth / Android ML GMS / US&C

EDA71-0-B961SAGUK
EDA71 / WLAN / 6703 1D/2D Imager / 4GB / 64GB / Standard Battery / 13MP Camera / 802.11abgnac / Bluetooth / Android ML GMS / US&C