Voice Devices and Headsets
Honeywell Voice SRX3 Wireless Headset
Honeywell Voice SRX3 Wireless Headset
Vue d'ensemble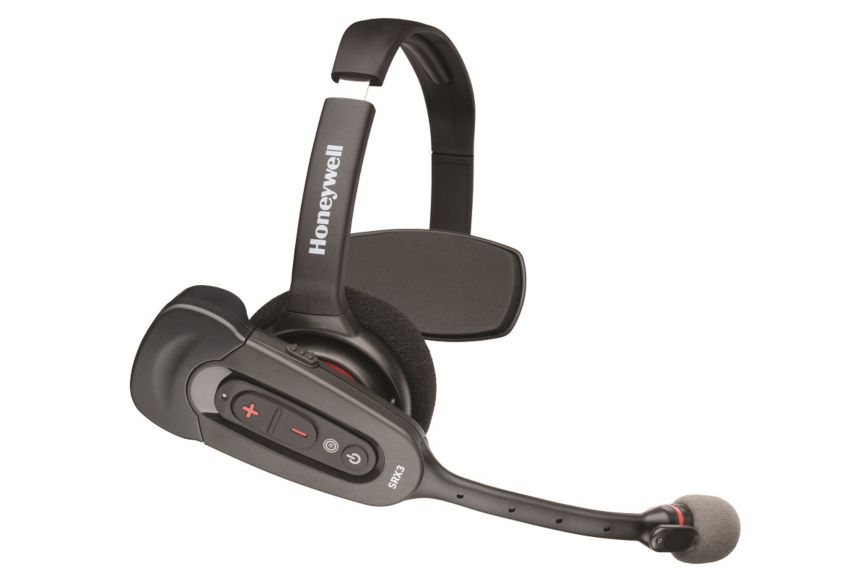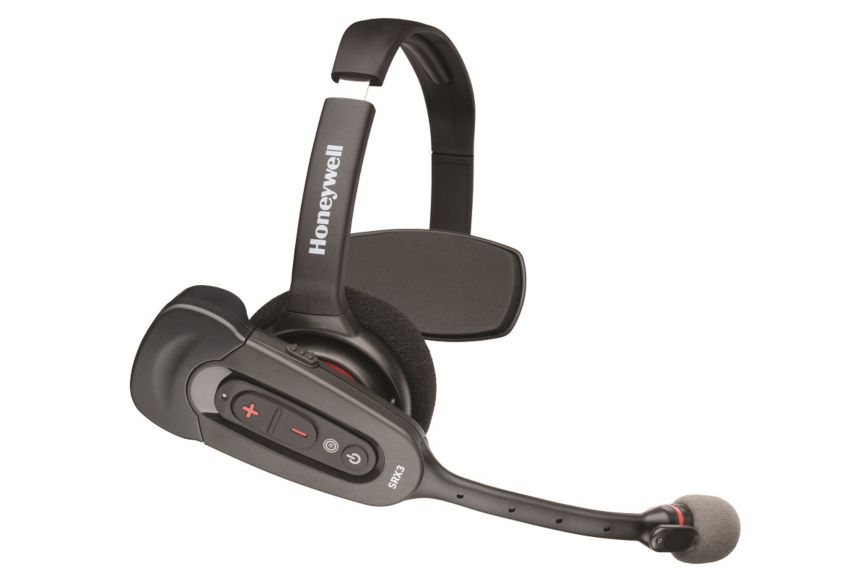 The SRX3 Wireless Headset features the next generation in Bluetooth® wireless headset technology — raising the standard in mobile workforce ergonomics, productivity and accuracy while enabling voice-directed workflow efficiencies. Superior speech-recognition technology and flexible configurations empower your mobile workforce to excel in a variety of industrial applications as well as demanding warehouse, distribution and fulfillment environments.
Typical headsets pick up unwanted warehouse noises, which can cause voice recognition sound interpretation delays and accuracy impacts. The SRX3 Wireless Headset features Honeywell SoundSense™ technology, which uses additional microphones to detect and reduce interference by up to 50 percent. This technology reduces superfluous sounds and provides highfidelity acoustic sampling for enhanced audio clarity.
The SRX3 Wireless Headset features built-in HFP client support for Android applications to ensure seamless compatibility in operations that want to leverage their existing Android infrastructures and Honeywell's Android-based voice software. Connectivity is simplified through a user-friendly, touch-pairing interface that allows mobile workers to quickly pair their headset to an Android device.
Unprotected headset microphones accumulate debris, which can impair their ability to function properly. In addition, exhaling directly onto microphones impedes speech recognition. To maintain optimal headset accuracy and performance, it's imperative to protect the microphone using its wind screen. The SRX3 Wireless Headset microphone is tinted bright red to serve as an immediate visual reminder that the microphone is unprotected.
Your operations and your people are constantly on the move — and under pressure to meet unrelenting order fulfillment demands. With the SRX3 Wireless Headset, Honeywell Voice moves your workers safely and efficiently, making their jobs easier while enabling them to operate more productively, accurately and profitably. Honeywell Voice directs your associates — working both hands-free and eyes-free — through their mobile workflows to minimize steps and maximize efficiencies.The SRX3 Wireless Headset is built to guide mobile workers throughout facilities — getting them to where they need to be, when they need to be there. The solution is based on rugged, ergonomic hardware and robust speech-recognition software that enables communication between workers and warehouse management systems (WMS) large and small.Voice instructions direct your associates to the next location and guide them through the required tasks or steps to complete processes, such as: picking, inventory replenishment, maintenance and repairs. As each step is completed, mobile workers speak a verbal confirmation into the microphone: the software converts this spoken information into data and communicates it back to your host system. The results? More than 30 percent productivity gains, accuracy rates up to 99.99 percent, and a safer, more satisfied workforce with higher retention rates.
Fonctions
Minimum Software Requirement

Guided Work V1.2 ECS

Honeywell Accessory Update Utility V3.0

VoiceCatalyst for A700 V2.3.2 ECS4

VoiceCatalyst for A700x V4.1.1

VoiceConsole V5.2.1 ECS1
Network
Radio Communication

Bluetooth v5.0

Bluetooth version 5.0
Environmental
Plage de température de stockage

-40°C to 70°C

40°F to 158°F
Autres
Product Type
Application
Température de fonctionnement

-22°F to 122°F

-30°C to 50°C

Marque
Fonctions
Minimum Software Requirement

Guided Work V1.2 ECS

Honeywell Accessory Update Utility V3.0

VoiceCatalyst for A700 V2.3.2 ECS4

VoiceCatalyst for A700x V4.1.1

VoiceConsole V5.2.1 ECS1
Network
Radio Communication

Bluetooth v5.0

Bluetooth version 5.0
Environmental
Plage de température de stockage

-40°C to 70°C

40°F to 158°F
Autres
Température de fonctionnement

-22°F to 122°F

-30°C to 50°C
Minimum Software Requirement : Guided Work V1.2 ECS|Honeywell Accessory Update Utility V3.0|VoiceCatalyst for A700 V2.3.2 ECS4|VoiceCatalyst for A700x V4.1.1|VoiceConsole V5.2.1 ECS1
Application : Distribution
Radio Communication : Bluetooth v5.0|Bluetooth version 5.0
Plage de température de stockage : -40°C to 70°C|40°F to 158°F
Température de fonctionnement : -22°F to 122°F|-30°C to 50°C
Fiche technique
Nom
La description
Taille du fichier
Date
Taille
Honeywell Voice SRX3 Wireless Headset Data Sheet
application/pdf 175.83 KB
7/21/2021
175.83 KB
Brochure
Nom
La description
Taille du fichier
Date
Taille
Honeywell Voice Brochure
application/pdf 2.26 MB
7/21/2021
2.26 MB
Nom
La description
Taille du fichier
Date
Taille
Honeywell Voice SRX3 Wireless Headset Data Sheet
175.83 KB
7/21/2021
175.83 KB
Honeywell Voice Brochure
2.26 MB
7/21/2021
2.26 MB
Nom
La description
Taille du fichier
Date
Taille
Honeywell Voice SRX3 Wireless Headset Data Sheet
175.83 KB
7/21/2021
Honeywell Voice Brochure
2.26 MB
7/21/2021