Lanyards
Hybrid Energy-Absorbing Lanyards
Now, for the first time to market, Honeywell has designed one lanyard that can be used by workers across weight classes, while still being CSA compliant.
Overview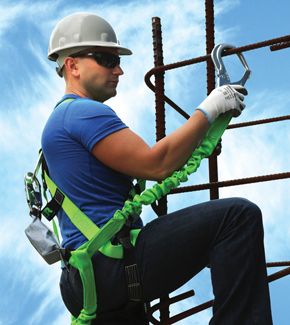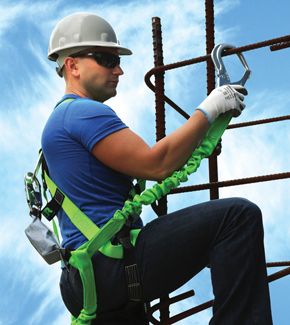 Key Features
Eliminates the need to carry two types of lanyards in stock
One solution for CSA compliance in both E4 and E6 weight classes
One lanyard solution eliminates the risk of error and increases safety
Full product line featuring Miller® and North® fall protection
Smallest and lightest design possible

Recommended Industries/Use
Construction
Food Services
Government
Manufacturing
Mining
Municipal Services
Oil and Gas
Steel and Metals
Transportation
Utilities

Regulations

Warranty Information
We sincerely believe that our fall protection equipment is the best in the world. Our products endure rigorous test to ensure that the fall protection equipment you trust is manufactured to the highest standards. Miller and North fall protection products are tested to withstand normal wear and tear, but are not indestructible and can be damaged by misuse. Our Limited Lifetime Warranty does not apply to normal wear and tear or abusive treatment of the product. In the unlikely event that you should discover defects in either workmanship or materials, under our Limited Lifetime Warranty, we will repair or replace the product at our expense. If a replacement is necessary and your product is no longer available, a comparable product will be substituted. Should a product issue surface, contact us at 800/873-5242. Manufacturing specifications are subject to change without notice.
Data Sheet
Name
Description
File Size
Date
Size
Hybrid Energy Absorbing Lanyards Datasheet
application/pdf 247.32 KB
10/26/2021
247.32 KB
Brochure
Name
Description
File Size
Date
Size
Hybrid Energy Absorbing Lanyards Literature
application/pdf 652.44 KB
10/26/2021
652.44 KB
Name
Description
File Size
Date
Size
Hybrid Energy Absorbing Lanyards Literature
652.44 KB
10/26/2021
652.44 KB
Hybrid Energy Absorbing Lanyards Datasheet
247.32 KB
10/26/2021
247.32 KB
Name
Description
File Size
Date
Size
Hybrid Energy Absorbing Lanyards Datasheet
247.32 KB
10/26/2021
Hybrid Energy Absorbing Lanyards Literature
652.44 KB
10/26/2021