Lanyards
Miller BackBiter Tie-Back Lanyards
Miller BackBiter offers the ultimate in tie-back safety! | The webbing and snap hooks of regular lanyards are not designed to withstand the rigors of tying back.
Overview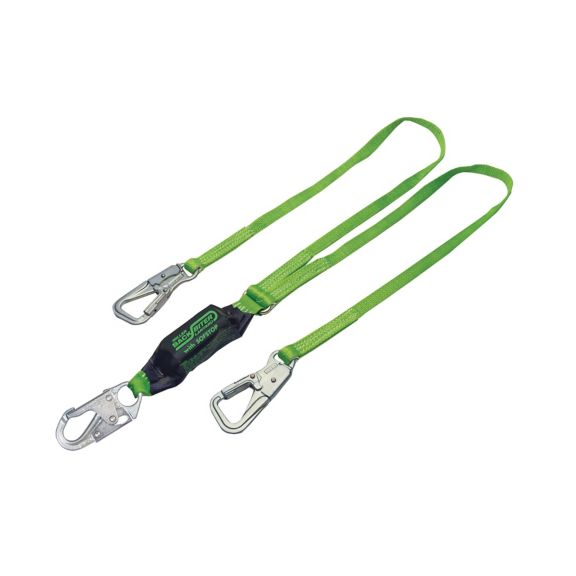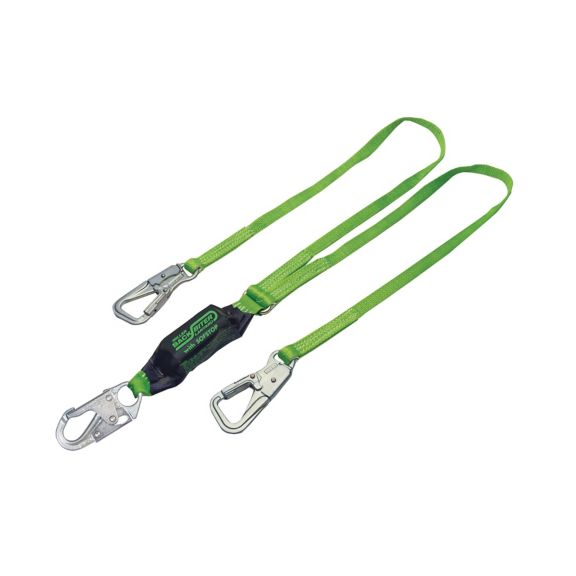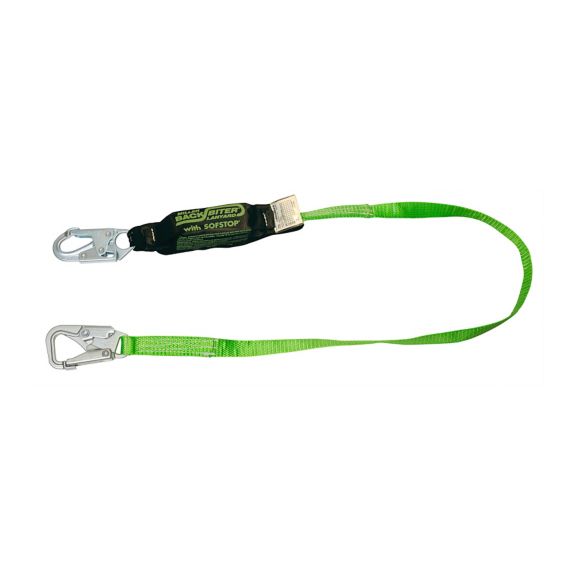 Key Features
All-in-one lanyard with SofStop Shock Absorber and cross-arm anchorage connector


First snap hook with a 5,000 lb. (22kN) gate load capacity from any angle

Recommended Industries/Use
Construction
Manufacturing
Steel and Metals
Transportation

Hazards
Confined Space
Fall from height

Regulations
OSHA - 1910.66, 1926.104, 1926.502
ANSI - A10.32, Z359.13
CSA - Z259.11 Class E4, Z259.11 Class E6

Warranty Information
We sincerely believe that our fall protection equipment is the best in the world. Our products endure rigorous test to ensure that the fall protection equipment you trust is manufactured to the highest standards. Miller fall protection products are tested to withstand normal wear and tear, but are not indestructible and can be damaged by misuse. Our Limited Lifetime Warranty does not apply to normal wear and tear or abusive treatment of the product.

In the unlikely event that you should discover defects in either workmanship or materials, under our Limited Lifetime Warranty, we will repair or replace the product at our expense. If a replacement is necessary and your product is no longer available, a comparable product will be substituted. Should a product issue surface, contact us at 800/873-5242.

Manufacturing specifications are subject to change without notice.
Data Sheet
Name
Description
File Size
Date
Size
SP540 Rev A CSA Back Biter Tie Back Lanyards Data Sheet
application/pdf 301.44 KB
10/21/2021
301.44 KB
SofStop Max Shock-Absorbing Pack Options Data Sheet
application/pdf 184.97 KB
10/21/2021
184.97 KB
Manuals and Guides
Name
Description
File Size
Date
Size
Lanyards & Shock Absorbers User Manual
application/pdf 2.45 MB
10/21/2021
2.45 MB
Shock Absorber Supplement User Manual
application/pdf 277.16 KB
10/21/2021
277.16 KB
Brochure
Name
Description
File Size
Date
Size
Critical Link Brochure
application/pdf 281.56 KB
10/21/2021
281.56 KB
Others
Name
Description
File Size
Date
Size
Miller TechLine Temporary Horizontal Lifeline System
application/pdf 240.29 KB
10/21/2021
240.29 KB
MF_miller-backbiter-tie-back-lanyard_SP419_SofStopMAX.pdf
application/pdf 169.28 KB
10/21/2021
169.28 KB
Miller TechLine Temporary Horizontal Lifeline System
application/pdf 231.55 KB
10/21/2021
231.55 KB
MF_miller-backbiter-tie-back-lanyard_I304_Shock-Absorber-Suppl.pdf
application/pdf 276.29 KB
10/21/2021
276.29 KB
Name
Description
File Size
Date
Size
Name
Description
File Size
Date
Size