Rope Grabs & Vertical Lifelines
Miller Rope Grabs and Lifelines
Miller Rope Grabs and Lifelines
Overview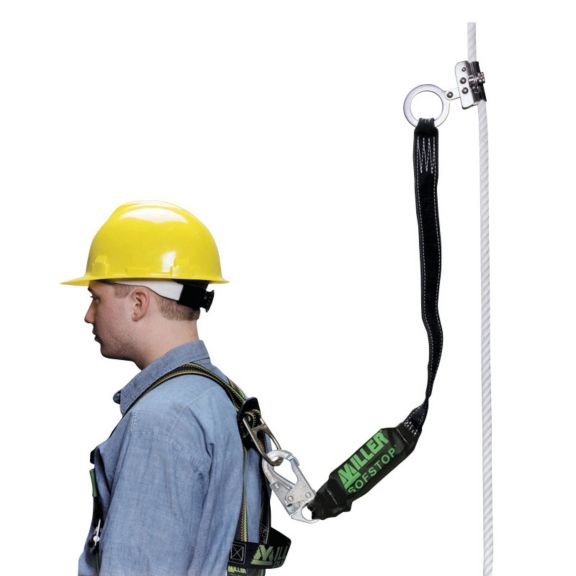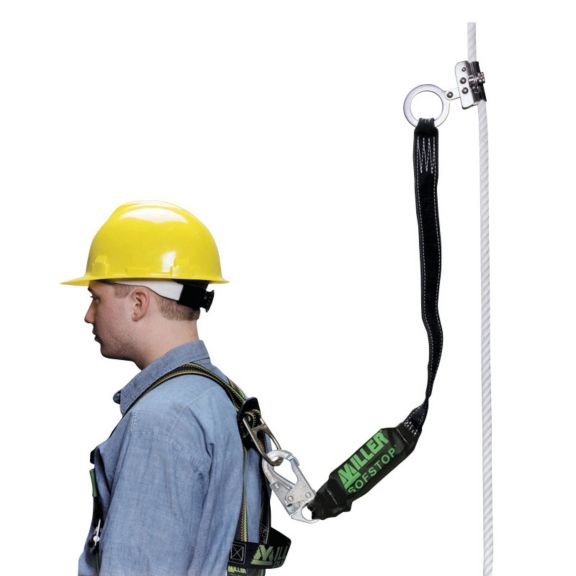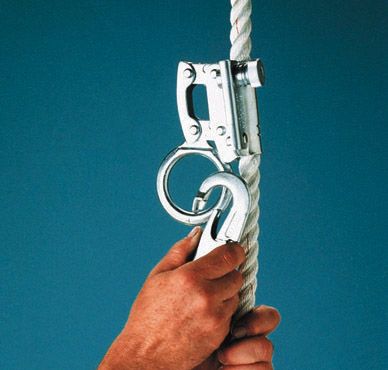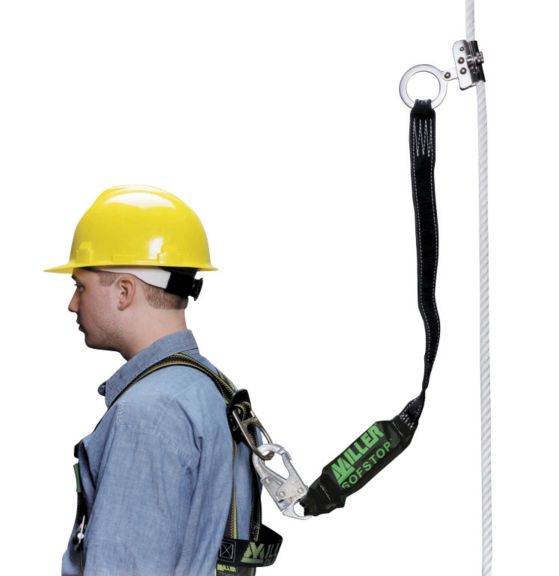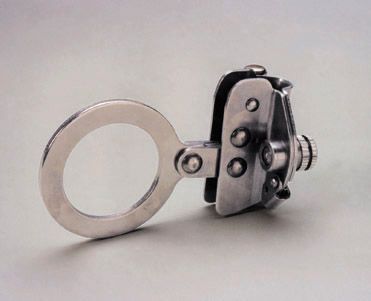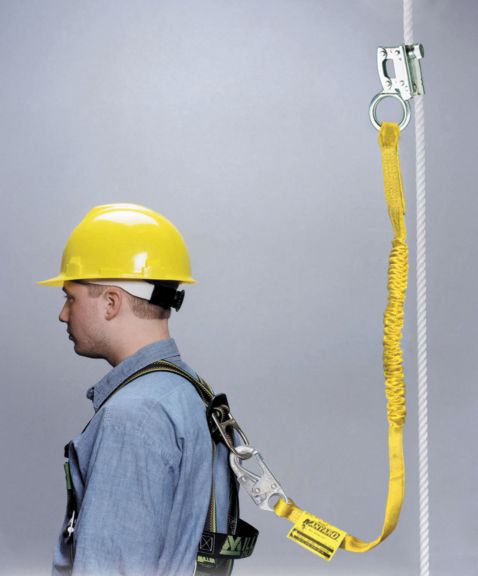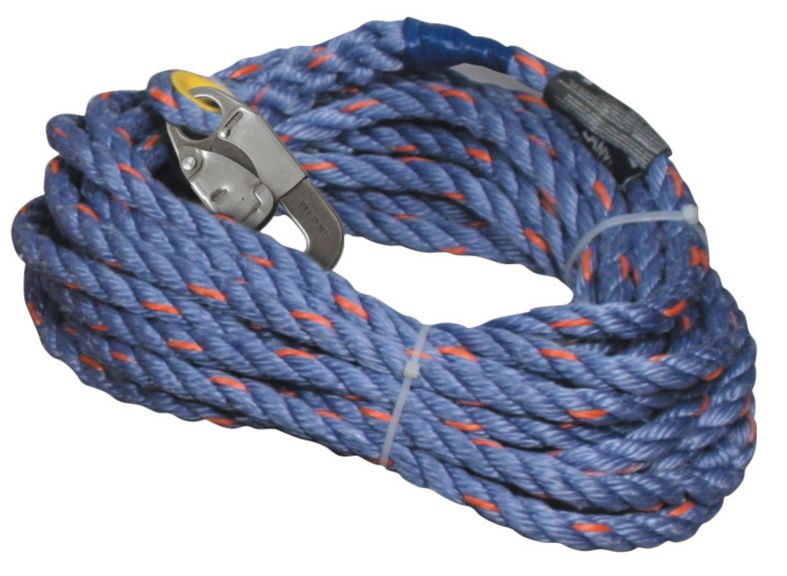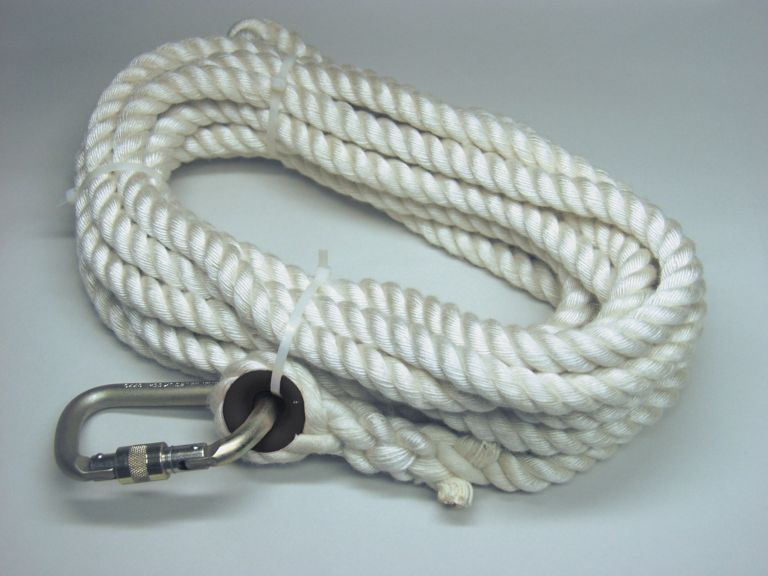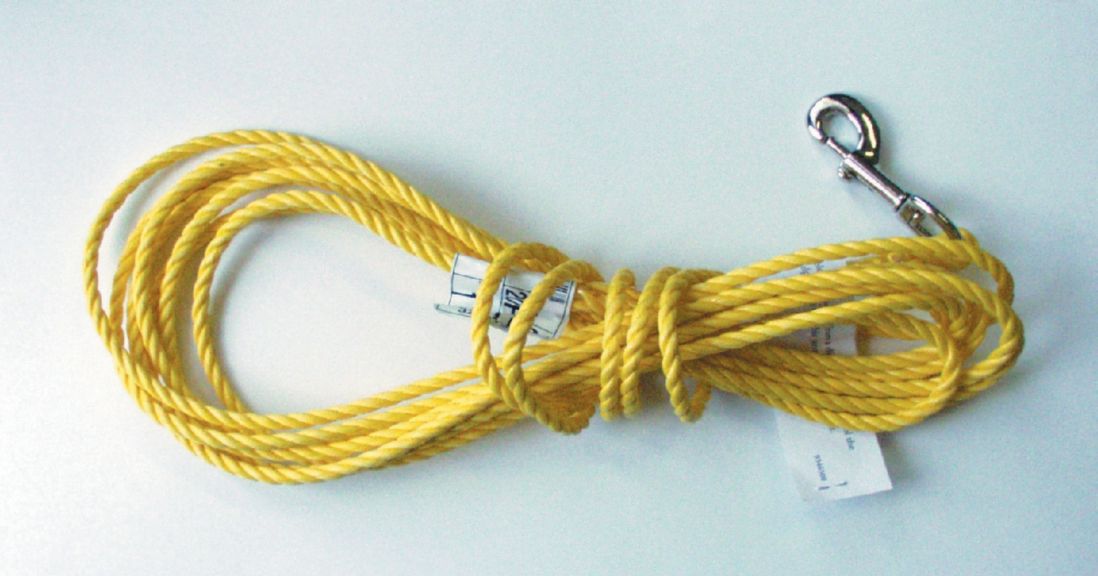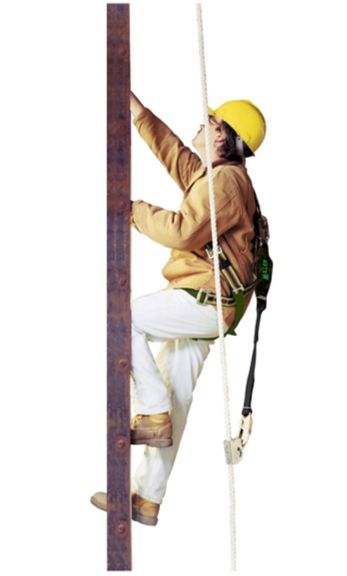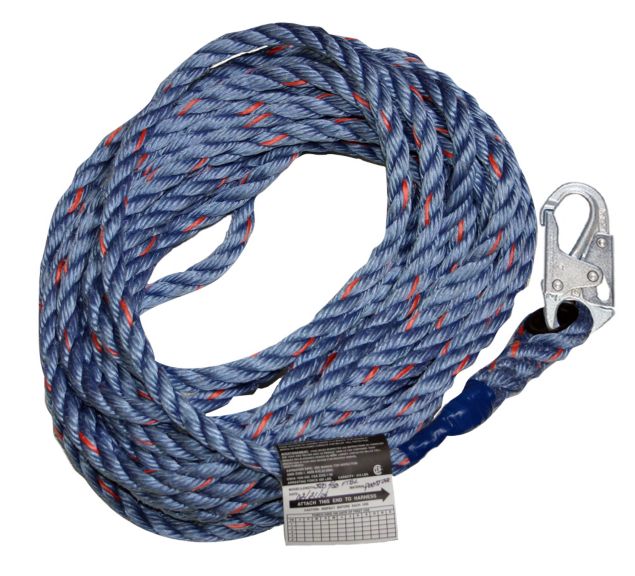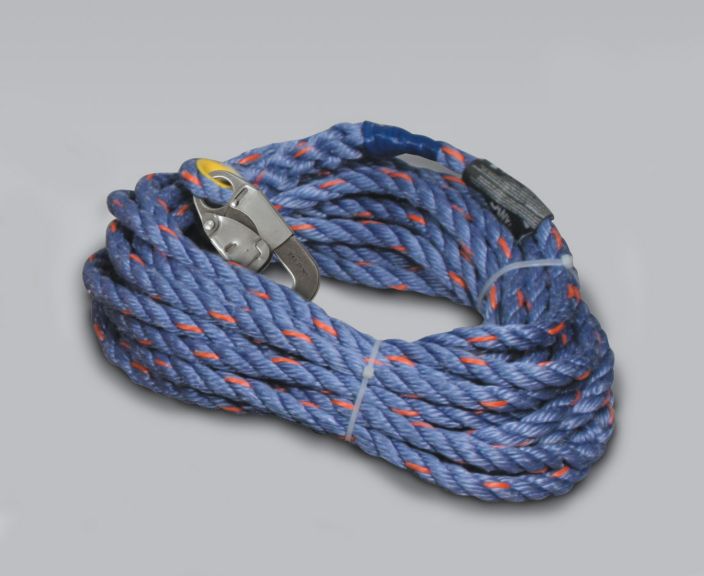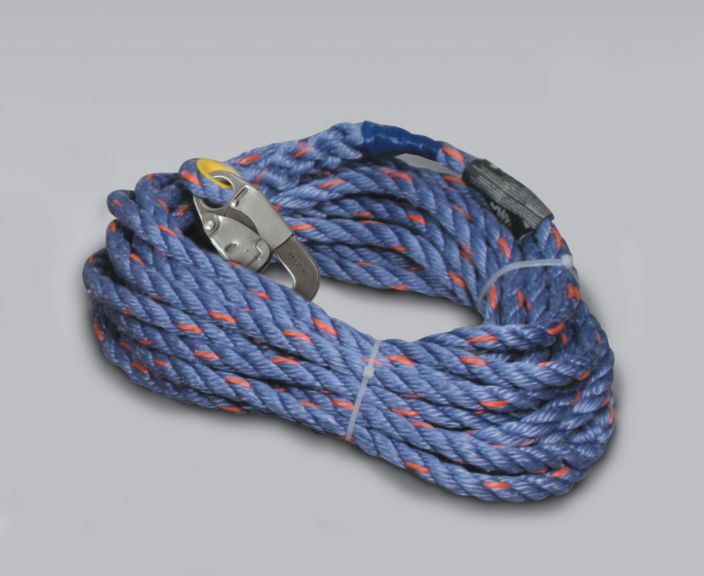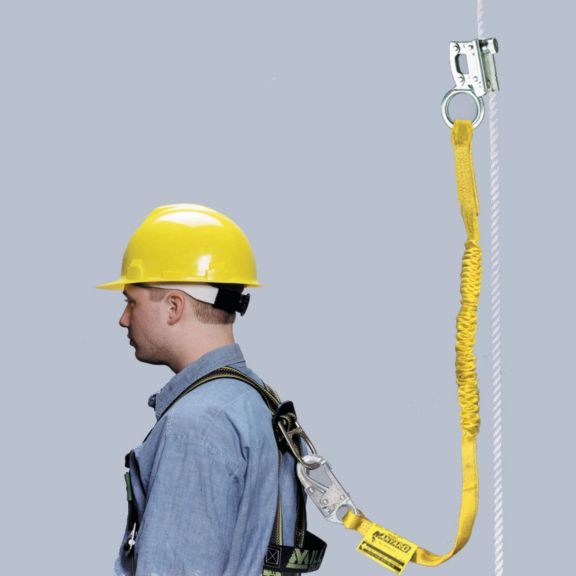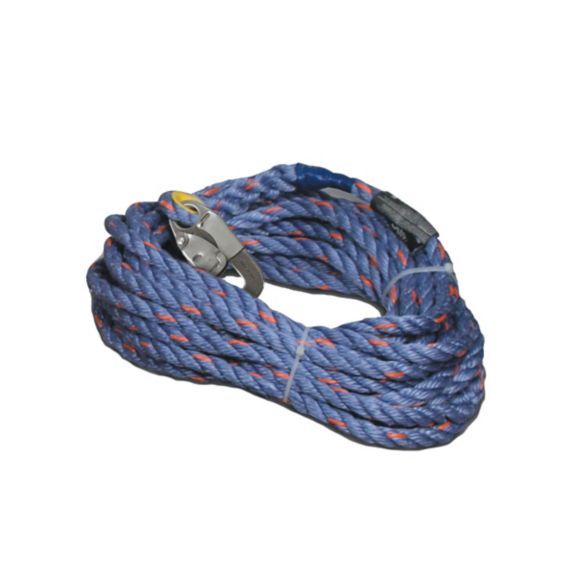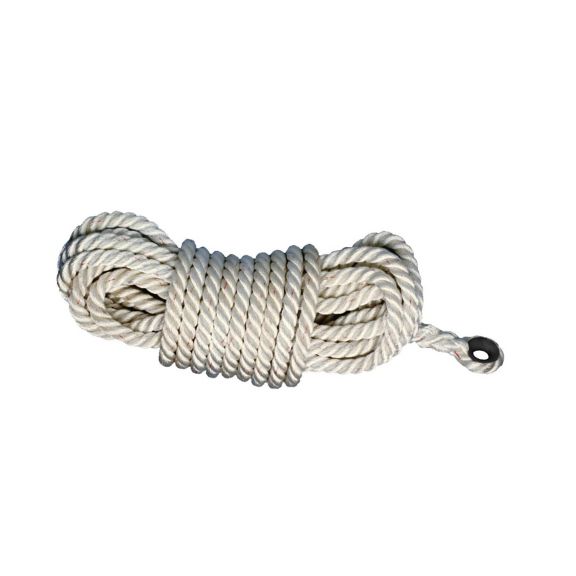 CONTINUOUS FALL PROTECTION
Miller Rope Grabs move easily up and down vertical lifelines to provide continuous fall protection. Designed for use with Miller synthetic rope lifelines secured to an anchorage independent of the worker's platform.
Increased Productivity
Trailing rope grab models offer complete hands-free operation for increased productivity. In the event of a fall: Miller Rope Grabs lock quickly.
Durability & Dependable
Corrosion-resistant stainless steel construction provides increased durability. Rope grabs are designed for use with 5/8-in. (16 mm) synthetic rope lifeline with a minimum tensile strength of 5:000 lbs. (22kN).
Features & Benefits: Miller Rope Grabs
Compact design: corrosion-resistant stainless steel construction
Lightweight and easy to use
Rated to 310-lbs. (140.6 kg) capacity
Miller Lifelines
Standard lifeline lengths are 25 ft. (7.6 m): 50 ft. (15 m): 75 ft. (23 m): and 100 ft. (30 m):
Additional lengths are available
Others
Maximum Weight Capacity
Tensile Strength

22.2 kilonewton

22.2 US Pound

Rope Thickness
Standards

ANSI A10.32

ANSI Z359.1

OSHA 1910.66

OSHA 1926.502

Connector Material

Clear Zinc Chromate Plated Forged Alloy Steel

Anti-Panic Feature
Connector Opening

19 millimetre

19 millimetre

Connector Type
Rope Material
Others
Tensile Strength

22.2 kilonewton

22.2 US Pound

Standards

ANSI A10.32

ANSI Z359.1

OSHA 1910.66

OSHA 1926.502

Connector Material

Clear Zinc Chromate Plated Forged Alloy Steel

Connector Opening

19 millimetre

19 millimetre
Maximum Weight Capacity : 141 US Pound|141 keg
Tensile Strength : 22.2 kilonewton|22.2 US Pound
Rope Thickness : 19 millimetre|19
Standards : ANSI A10.32|ANSI Z359.1|OSHA 1910.66|OSHA 1926.502
Connector Material : Clear Zinc Chromate Plated Forged Alloy Steel
Connector Opening : 19 millimetre|19 millimetre
Connector Type : Snap Hook
Rope Material : Synthetic
Data Sheet
Name
Description
File Size
Date
Size
8174 Rope Grab Data Sheet- US
application/pdf 35.05 KB
7/15/2021
35.05 KB
300L Rope Lifeline Data Sheet
application/pdf 62.11 KB
7/15/2021
62.11 KB
8175 Rope Grab Data Sheet- US
application/pdf 95.06 KB
7/15/2021
95.06 KB
195R Non Shock-Absorbing Rope Lanyard Data Sheet
application/pdf 51.98 KB
7/15/2021
51.98 KB
MicroLoc Rope Grab Data Sheet
application/pdf 210.81 KB
7/15/2021
210.81 KB
8174 Rope Grab Data Sheet- Canada
application/pdf 35.21 KB
7/15/2021
35.21 KB
Manuals and Guides
Name
Description
File Size
Date
Size
Rope Grab & Vertical Lifelines User Manual
application/pdf 478.07 KB
7/15/2021
478.07 KB
Name
Description
File Size
Date
Size
Name
Description
File Size
Date
Size
SKUs

100110/25FT
ROPE W/ROPE GRAB & LNYD

193R/20FTYL
Tagline for self-retracting lifeline - 20'

193R/30FTYL
Tagline for self-retracting lifeline - 30'

300L-Z7/15FTBL
POLYSTL LL W/SNP & LOOP-ANSIZ7

8172C/
Stainless steel trailing wire rope grab w/carabiner

8175SLS-Z7/3FTYL
Stainless steel trailing rope grab w/ANSI Z359.13 Compliant 3' SofStop lanyard

BD-00023
PWR CLIMBER SS ROPE GRAB

100110/25FT
ROPE W/ROPE GRAB & LNYD

193R/20FTYL
Tagline for self-retracting lifeline - 20'

193R/30FTYL
Tagline for self-retracting lifeline - 30'

300L-Z7/15FTBL
POLYSTL LL W/SNP & LOOP-ANSIZ7

8172C/
Stainless steel trailing wire rope grab w/carabiner

8175SLS-Z7/3FTYL
Stainless steel trailing rope grab w/ANSI Z359.13 Compliant 3' SofStop lanyard

BD-00023
PWR CLIMBER SS ROPE GRAB