Unverstärkte Luftstrommessgeräte
Serie AWM2000
Kompensiert. ±30 SCCM, ±1.000 SCCM: ±10,0 mbar. Analogausgang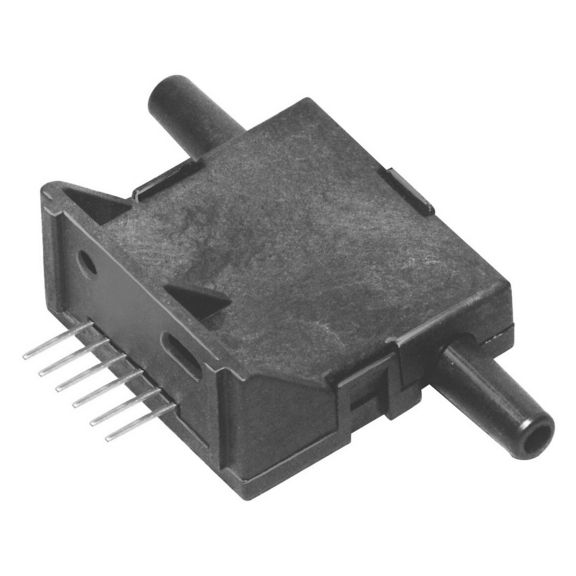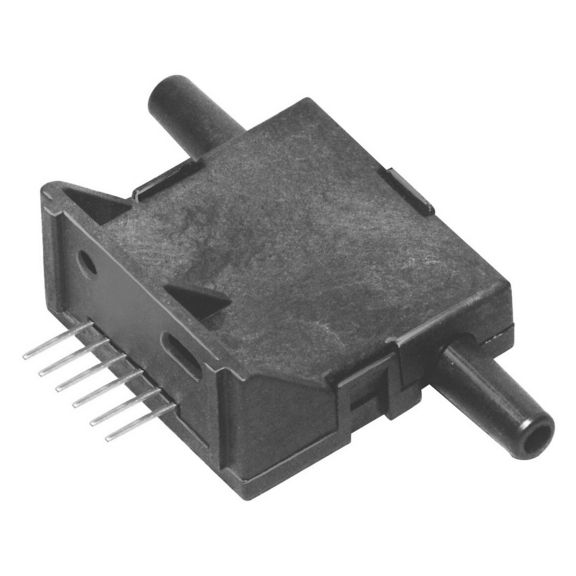 Der Mikrobrücken-Luftmassenmesser der AWM2000-Serie ist ein passives Gerät, das aus zwei Wheatstone-Brücken besteht. Der Heizregelkreis ist für einen Betrieb gemäß den Spezifikationen erforderlich. Auch der Meßbrücken-Speiseschaltkreis ist für einen den Spezifikationen entsprechenden Betrieb unerläßlich. Diese beiden Schaltkreise sind nicht in das Paket integriert und müssen in der Anwendung bereitgestellt werden. Der Differentialverstärker ist eine nützliche Schnittstelle für die Meßbrücke. Er kann das Sensorsignal verstärken und die Nullpunkts-Offsetspannung verschieben.
ACHTUNG: PRODUKTBESCHÄDIGUNG
Mikrobrücken-Luftmassenmesser der AWM-Serie sind nicht darauf ausgelegt, Flüssigkeitsströme zu erfassen, und wird durch ein Strömen von Flüssigkeit durch den Sensor beschädigt.
Nichtbefolgung dieser Anweisungen kann zu Produktbeschädigung führen.
Handbücher und Anleitungen
Name
Beschreibung
Dateigröße
Datum
Größe
AWM2000 Series Microbridge Mass Airflow Sensors
application/pdf 254.42 KB
8/2/2021
254.42 KB
Airflow sensors contain advanced microstructure technology to provide a sensitive and fast responseto flow, amount/direction of air or other gases. Potential applications include HVAC, gas metering, chromatography, vent hoods, and medical equipment.
application/pdf 4.14 MB
5/11/2021
4.14 MB
Broschüre
Name
Beschreibung
Dateigröße
Datum
Größe
Sensors and Switches for Medical Applications
application/pdf 10.15 MB
5/11/2021
10.15 MB
Technischer Hinweis
Name
Beschreibung
Dateigröße
Datum
Größe
Mass Flow Sensors: Mass Flow versus Volumetric Flow and Flow Rate Unit Conversions
application/pdf 199.08 KB
8/2/2021
199.08 KB
Pressure or Airflow Sensors?
application/pdf 560.47 KB
5/11/2021
560.47 KB
Mass Airflow Sensors Measuring Low Differential Pressures Altitude and Gas Density Correction
application/pdf 88.96 KB
8/2/2021
88.96 KB
Energy and Environmental Design Trends
application/pdf 828.15 KB
5/11/2021
828.15 KB
Mass Airflow Sensors Particle Contamination and Filter Manufacturers
application/pdf 106.82 KB
8/2/2021
106.82 KB
Airflow Sensor Glossary of Terms
application/pdf 162.97 KB
8/2/2021
162.97 KB
Gas Media Compatibility & Correction Factors
application/pdf 100.72 KB
8/2/2021
100.72 KB
Katalog
Name
Beschreibung
Dateigröße
Datum
Größe
AWM Series Airflow Sensors Introduction
application/pdf 187.89 KB
8/2/2021
187.89 KB
AWM2000 Series Airflow Sensors, Unamplified
application/pdf 269.53 KB
8/2/2021
269.53 KB
Anwendungshinweis
Name
Beschreibung
Dateigröße
Datum
Größe
Solutions for Ventilators
application/pdf 2.78 MB
11/25/2021
2.78 MB
Gas Analyzer
application/pdf 21.43 KB
8/2/2021
21.43 KB
Name
Beschreibung
Dateigröße
Datum
Größe
Name
Beschreibung
Dateigröße
Datum
Größe

AWM2100V
MICROSCHALTER

AWM2150V
MICROSCHALTER

AWM2200V
MICROSCHALTER

AWM2300V
MICROSCHALTER

AWM2300VH
MICROSCHALTER

AWM2100V
MICROSCHALTER

AWM2150V
MICROSCHALTER

AWM2200V
MICROSCHALTER

AWM2300V
MICROSCHALTER

AWM2300VH
MICROSCHALTER