Kraftsensoren
MicroForce FMA-Serie
N-Kraftbereiche. Verstärkt, kompensiert. Analoger oder digitaler (I<sup>2</sup>C oder SPI) Ausgang
Überblick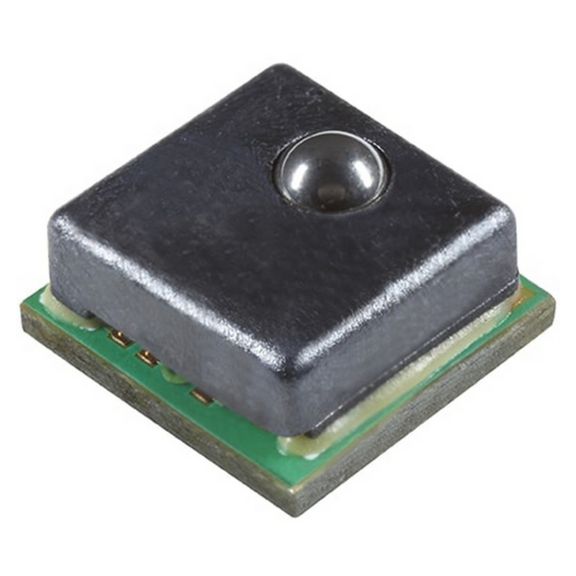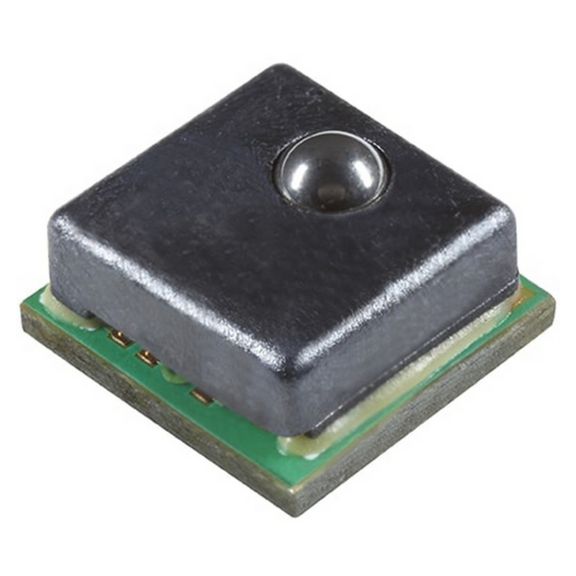 The FMA Series are piezoresistive-based force sensors offering a digital output for reading force over the specified full scale force span and temperature range. Sie sind voll kalibriert und temperaturkompensiert und gleichen Abweichungen bei Messwandlern, Empfindlichkeit, Temperaturauswirkungen und Nichtlinearität mithilfe eines anwendungsspezifischen integrierten Schaltkreises (ASIC) aus.
Die direkte mechanische Kupplung gewährleistet die einfache Herstellung einer Schnittstelle zum Sensor, den Anschluss von Leitungen, der Membran und eines Stößels, so dass reproduzierbare Leistungen und zuverlässige mechanische Anwendungsschnittstellen gewährleistet sind. Alle Produkte wurden gemäß ISO 9001 Standards entwickelt und hergestellt. Diese Produkte bieten einen stabileren Ausgang, der direkt proportional zur Kraft ist, die auf die mechanisch gekoppelte Kugel wirkt. The FMA Series is available with pocket tape and reel packaging.
Mehrwert für die Kunden
Die Geräte der FMA-Serie sind für den Bedarf der Kunden nach einem kompensierten, verstärkten Kraftsensor konzipiert, der digitale Ausgänge, eine Vielzahl von Kraftmessbereichen, ein kleines, kosteneffizientes Format und eine verbesserte Haltbarkeit und Genauigkeit bietet. Die flexible Konstruktion ermöglicht verschiedene Standardkonfigurationen über einen weiten Temperaturbereich.
Differenzierung
Mehrere verschiedene Kraftbereiche gestatten es dem Kunden, den Kraftbereich auszuwählen, um eine maximale Empfindlichkeit zu erreichen und die Auflösung/Leistungen des Systems zu verbessern
Kleineres Gehäuse ermöglicht Anwendungen in denen der vorhandene Platz eingeschränkt ist
Robustes Design bietet eine verbesserte Haltbarkeit bei Anwendungen, bei denen es zu Überlast kommen kann
Erhöhte Genauigkeit umfasst alle Fehler infolge nichtlinearer Kräfte, Krafthysterese und mangelnder Reproduzierbarkeit
Reduzierter Gesamtzufallsstreubereich erhöht die Leistungsfähigkeit des Systems
Der digitale Ausgang ermöglicht schnellere Messungen durch geringeren Umrechnungsbedarf und bietet eine bequeme direkte Schnittstelle zu Mikroprozessoren
Diagnosefunktionen gestatten es dem Benutzer zu ermitteln, ob der Sensor korrekt funktioniert, indem gemessen wird, ob die elektrischen Leitungen im Inneren des Sensors gebrochen oder kurzgeschlossen sind
Wählbare Versorgungsspannungen bieten dem Kunden Designflexibilität
Datenblatt
Handbücher und Anleitungen
CAD Modell
Broschüre
Technischer Hinweis
Anwendungshinweis
Produkt-Foto
Name
Beschreibung
Dateigröße
Datum
Größe
Name
Beschreibung
Dateigröße
Datum
Größe

FMAMSDXX005WC2C3

FMAMSDXX005WCSC3

FMAMSDXX015WC2C3

FMAMSDXX015WCSC3

FMAMSDXX025WC2C3

FMAMSDXX025WCSC3

FMAMSDXX005WC2C3

FMAMSDXX005WCSC3

FMAMSDXX015WC2C3

FMAMSDXX015WCSC3

FMAMSDXX025WC2C3

FMAMSDXX025WCSC3