Amplified Airflow Sensors
AWM3000 Series
Compensated. 30 SCCM, 200 SCCM, 1000 SCCM: 0 mbar to 1.25 mbar, 0 mbar to 5.0 mbar. Analog output
Обзор продукта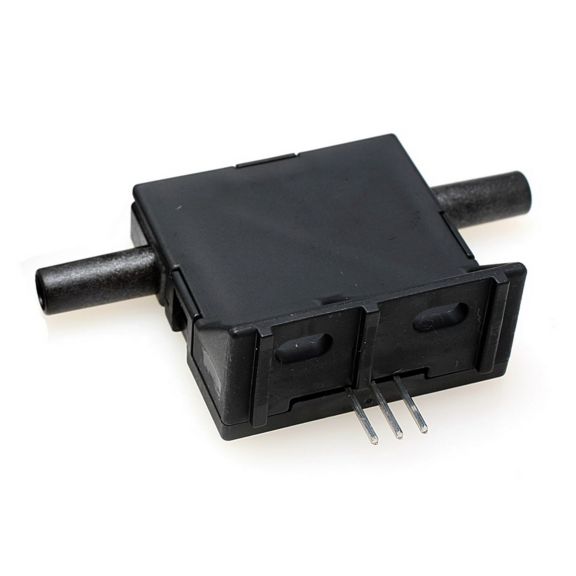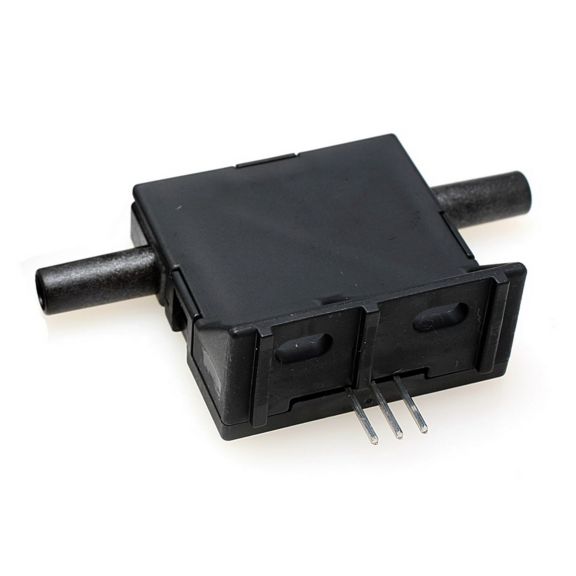 Like the AWM2000 Series, the dual Wheatstone bridges control airflow measurement. The AWM3000 Series is amplified: therefore, it can be used to increase the gain and to introduce voltage offsets to the sensor output. The heater control circuit and the sensing bridge supply circuit are on board the package.
CAUTION: PRODUCT DAMAGE
AWM Series Microbridge Mass Airflow Sensors are not designed to sense liquid flow and will be damaged by liquid flow through the sensor.
Failure to comply with these instructions could result in product damage.
Руководства и инструкции
Модель CAD
Брошюра
Техническое примечание
Каталог
Указания по применению
Name
Description
File Size
Date
Size
Name
Description
File Size
Date
Size

AWM3100V
Датчик расхода газа

AWM3150V
Датчик расхода газа

AWM3200V
AWM3000 Series airflow sensor, amplified, flow/pressure range: ±5.0 mbar [2.0 H<sub>2</sub>O]; straight port style

AWM3205V
AWM3000 Series airflow sensor, amplified, flow/pressure range: ±5.0 mbar [2.0 H<sub>2</sub>O]; straight port style

AWM3300V
Датчик расхода газа

AWM3303V
AWM3000 Series airflow sensor, amplified, flow/pressure range: ±1000 sccm (1.0 SLPM); straight port style

AWM3100V
Датчик расхода газа

AWM3150V
Датчик расхода газа

AWM3200V
AWM3000 Series airflow sensor, amplified, flow/pressure range: ±5.0 mbar [2.0 H<sub>2</sub>O]; straight port style

AWM3205V
AWM3000 Series airflow sensor, amplified, flow/pressure range: ±5.0 mbar [2.0 H<sub>2</sub>O]; straight port style

AWM3300V
Датчик расхода газа

AWM3303V
AWM3000 Series airflow sensor, amplified, flow/pressure range: ±1000 sccm (1.0 SLPM); straight port style