Unamplified Airflow Sensors
AWM90000 Series
Uncompensated. ±200 SCCM, ±5.0 mbar. Analog output
Обзор продукта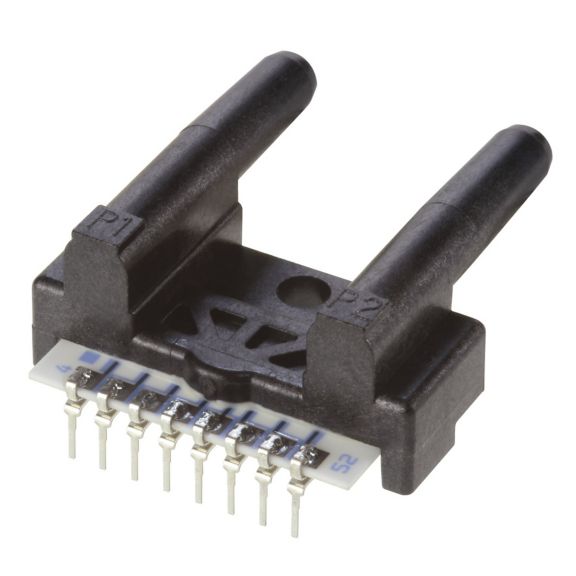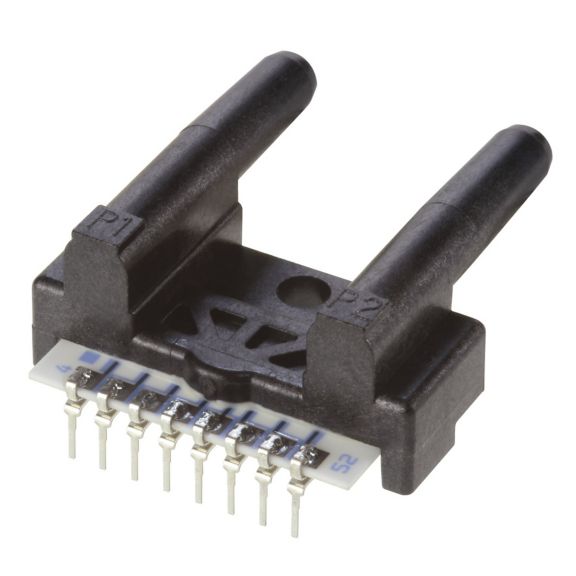 The AWM90000 Series microbridge mass airflow sensors utilize the time proven thermal bridge technology. The AWM90000 series provides many of the outstanding performance benefits of the AWM1000 series, but in a more cost effective sensor platform. They are available in two versions, Mass Flow and Differential Pressure.
The AWM92100V has a flow range of ± 200 sccm and the AWM92200V is a ± 2.0 inch H2O differential pressure version.
These sensors have fast response time of 1 ms, operate with a supply voltage of 8.0 Vdc to 15.0 Vdc, while consuming only 50 mV of power.
The AWM90000 Series provides customers the ability to customize the sensor functions to meet their application needs.
CAUTION: PRODUCT DAMAGE
AWM Series Microbridge Mass Airflow Sensors are not designed to sense liquid flow and will be damaged by liquid flow through the sensor.
Failure to comply with these instructions could result in product damage.
Технические характеристики
Руководства и инструкции
Модель CAD
Брошюра
Техническое примечание
Информационный обзор
Указания по применению
Name
Description
File Size
Date
Size
Name
Description
File Size
Date
Size

AWM92100V
Датчик расхода газа

AWM92200V
AWM90000 Series airflow sensor, unamplified (mV), flow/pressure range: ±5.0 mbar [2.0 H<sub>2</sub>O]; parallel port style

AWM92100V
Датчик расхода газа

AWM92200V
AWM90000 Series airflow sensor, unamplified (mV), flow/pressure range: ±5.0 mbar [2.0 H<sub>2</sub>O]; parallel port style