Latching Position Sensor ICs
SS361RT, SS461R
Latching Hall-effect digital sensor ICs. SOT-23, flat TO-92-style packages. Digital sinking output
Обзор продукта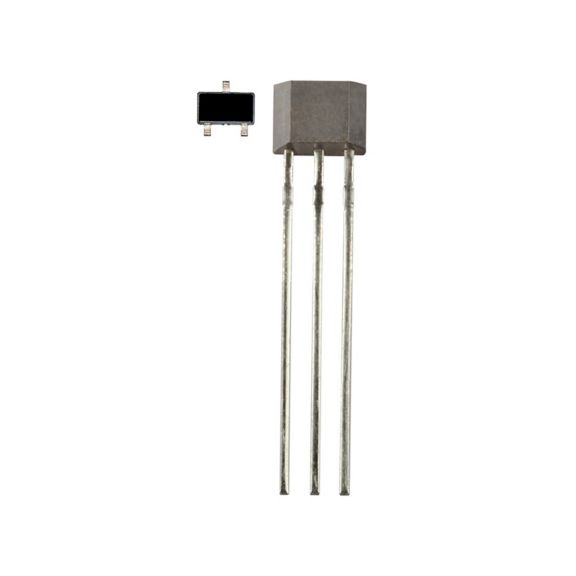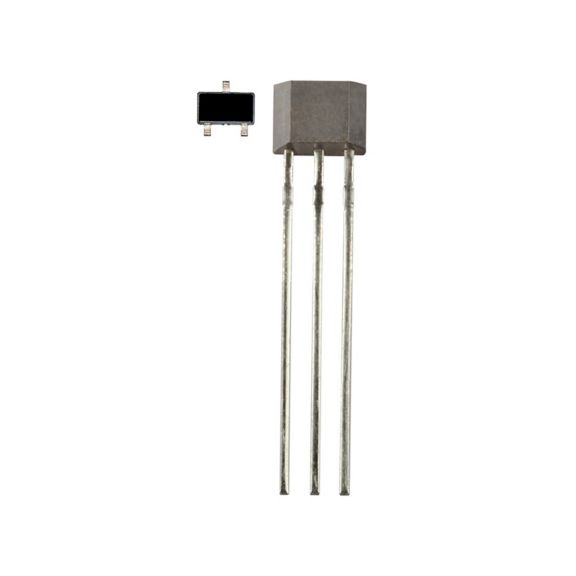 The SS361RT and SS461R are small, versatile, digital Hall-effect sensor ICs that are operated by the magnetic field from a permanent magnet or an electromagnet, and designed to respond to alternating North and South poles. The SS361RT is turned on by a North pole while the SS461R is turned on by a South pole.
These latching digital Hall-effect sensor ICs have enhanced sensitivity of only 50 G typical, at 25°C [77 °F] that often allows for the use of less expensive magnets or wider air gaps. They offer a robust IC design with reverse polarity protection and 150 °C [302 °F] capability.
These product are available in two package styles:
SS361RT: Subminiature SOT-23 surface-mount package on pocket tape and reel which allows for compact design with automated component placement.
SS461R: Flat TO-92-style package with straight leads in bulk packaging which allows for a compact PC board layout.
Технические характеристики
Руководства и инструкции
Инструкция по установке
Модель CAD
Брошюра
Техническое примечание
Информационный обзор
Указания по применению
Электронная книга
Фотография изделия
Name
Description
File Size
Date
Size
Name
Description
File Size
Date
Size

SS361RT
SS361RT Hall-effect digital position sensor IC, latching, SOT-23, pocket tape and reel, 3000 units/reel

SS461R
SS461R Hall-effect digital position sensor IC, latching, flat TO-92-style package, straight standard leads, 1000 units/bag

SS361RT
SS361RT Hall-effect digital position sensor IC, latching, SOT-23, pocket tape and reel, 3000 units/reel

SS461R
SS461R Hall-effect digital position sensor IC, latching, flat TO-92-style package, straight standard leads, 1000 units/bag