Electric Vehicles Sensors
BAS Series
Battery Safety Sensors. CAN communication protocol. Wake-up output and request input for high reliability system integration. Aerosol threshold value of 5000 μg/m³ allows early detection of thermal runaway events
Overview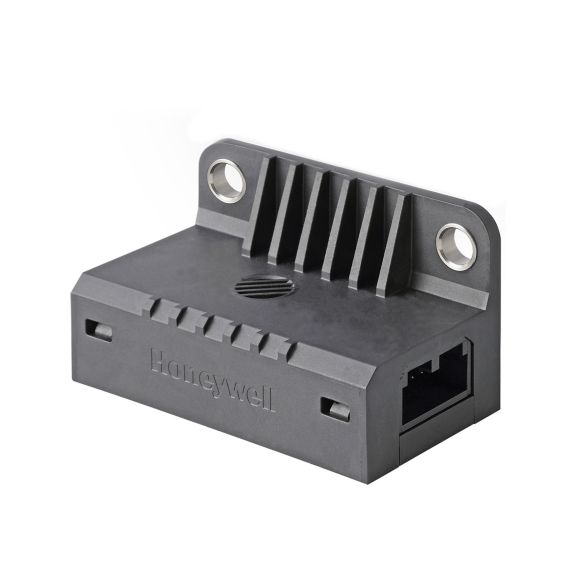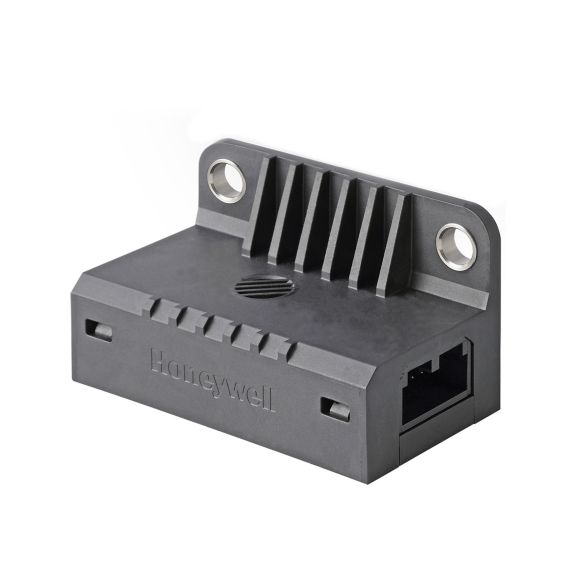 The BAS Series are automotive-grade aerosol sensors that use the principle of light scattering to detect and report thermal runaway events in lithium-ion battery packs. It detects the presence and concentration of aerosols such as smoke, liquid and debris that are early indicators of a thermal runaway event in an enclosed lithium-ion battery pack.
The BAS Series measures and reports aerosol concentration from 200 µg/m3 to 10000 µg/m3 using CAN (Controller Area Network) communication protocol. They have a factory-programmed, thermal runaway warning threshold of 5000 µg/m3. These products are designed to meet higher quality and reliability requirements. The BAS series is RoHS compliant.
FEATURES
High accuracy and low temperature drift
CAN communication protocol
Wake-up output and request input for high reliability system integration
Aerosol threshold value of 5000 µg/m3 allows early detection of thermal runaway events
OPERATING MODES
The sensor function in the following operating modes:
ECO Mode: The sensor operates in ECO Mode when the request pin voltage is set to low. The sensor wakes up for 200 ms and hibernates for the remaining 12000 ms (typical) to reduce power consumption during each measurement cycle of 12200 ms (default value). In ECO Mode, CAN communication is disabled. If the sensor detects an aerosol concentration above the set threshold, a wake-up signal is sent to the BMS (Battery Management System) to initiate a full battery system check.
Continuous Mode: The sensor operates in Continuous Mode when the request pin voltage is set to high by the BMS. CAN communication is enabled in Continuous Mode. In Continuous Mode, the sensor monitors and outputs the aerosol concentration to the BMS using CAN communication. The sensor may be switched to ECO Mode by setting the request pin voltage to low.
NOTE: The sensor default working mode is ECO mode.
VALUE TO CUSTOMERS
Early detection of thermal runaway has the potential to mitigate the loss of life and property
The ECO mode enables continuous system monitoring in low power mode
Thermal runaway detection sensor allows compliance with international regulations and recommendations
Solutions may be tailored to exact specifications for improved time to market
Lower total system cost and enhanced reliability
POTENTIAL TRANSPORTATION APPLICATIONS
Battery pack systems for electric vehicles and energy.
Data Sheet
Name
Description
File Size
Date
Size
BAS Series - Battery Safety Aerosol SensorsCAN Communication Output
application/pdf 590.55 KB
8/1/2023
590.55 KB
Installation Instructions
Name
Description
File Size
Date
Size
Installation Instructions for the Battery Safety Aerosol Sensor
application/pdf 704.82 KB
8/1/2023
704.82 KB
CAD Model
Name
Description
File Size
Date
Size
BAS Series CAD Models
application/zip 5.24 MB
8/1/2023
5.24 MB
Brochure
Name
Description
File Size
Date
Size
Sensing and Safety Solutions for Electric Vehicles
application/pdf 3.41 MB
8/1/2023
3.41 MB
Engineering The Future Of Flight Today
application/pdf 6.97 MB
2/2/2023
6.97 MB
Name
Description
File Size
Date
Size
Name
Description
File Size
Date
Size

BAS6C-H00
BAS Series, battery safety aerosol sensor, six pins, CAN output signal, MCU2 version

BAS6C-X00
BAS Series, battery safety aerosol sensor, six pins, CAN output signal, MCU1 version

BAS6C-H00
BAS Series, battery safety aerosol sensor, six pins, CAN output signal, MCU2 version

BAS6C-X00
BAS Series, battery safety aerosol sensor, six pins, CAN output signal, MCU1 version