Aerospace, Ordnance, & Marine (AOM) Sensors
300 FW Series
Two-piece ECKO proximity sensor. Shielded sensing face. Normally open/closed, current sinking.
Overview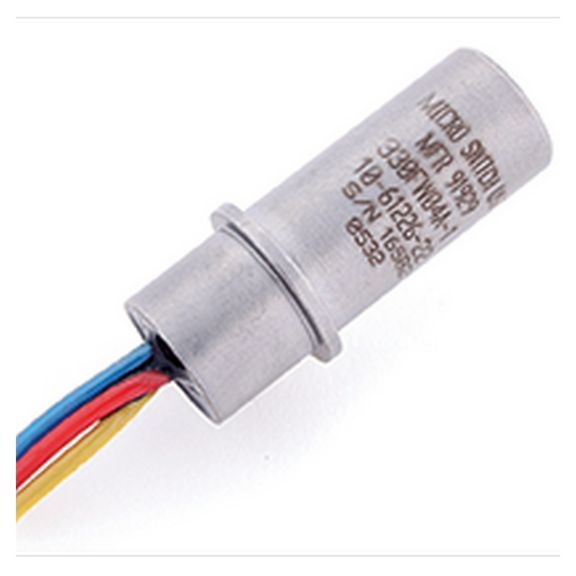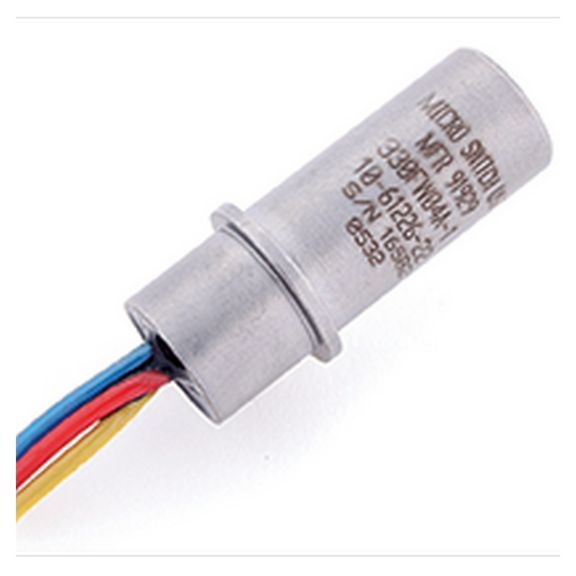 The combined sensor and interface system offer highly enhanced reliability. Mean time between failure in excess of 500K hours when used with the Sensor Interface Module (ZS-00380 Series). Sensitive electronics on plug-in card for inside mounting. Enclosed in a rugged hermetically sealed stainless steel housing.
Designed to withstand temperature extremes and exposure to salt, humidity, sand, dust, and corrosive fluids such as skydrol and typical aircraft fuels. Potential applications include aircraftlanding gear, flight control surfaces, and aircraft door monitoring.
Manuals and Guides
Name
Description
File Size
Date
Size
Position Sensors Product Range Guide
application/pdf 4.85 MB
12/20/2022
4.85 MB
Aerospace and Defense Product Range Guide -
application/pdf 16.36 MB
12/20/2022
16.36 MB
Brochure
Name
Description
File Size
Date
Size
Engineering The Future Of Flight Today
application/pdf 6.97 MB
2/2/2023
6.97 MB
Name
Description
File Size
Date
Size
Position Sensors Product Range Guide
4.85 MB
12/20/2022
4.85 MB
Engineering The Future Of Flight Today
6.97 MB
2/2/2023
6.97 MB
Aerospace and Defense Product Range Guide -
16.36 MB
12/20/2022
16.36 MB
Name
Description
File Size
Date
Size
Position Sensors Product Range Guide
4.85 MB
12/20/2022
Aerospace and Defense Product Range Guide -
16.36 MB
12/20/2022
Engineering The Future Of Flight Today
6.97 MB
2/2/2023
SKUs

310FW04-10
300 FW Series, Two Piece Sensor, Harsh Environment, Cylindrical, ECKO, Stainless Steel, Shielded, Leadwire, Normally Open/Closed, Current Sinking

320FW04-5
300 FW Series, Two Piece Sensor, Harsh Environment, Cylindrical, ECKO, Stainless Steel, Shielded, Leadwire, Normally Open/Closed, Current Sinking

330FW04A-1
300 FW Series, Two Piece Sensor, Harsh Environment, Cylindrical, ECKO, Stainless Steel, Shielded, Leadwire, Normally Open/Closed, Current Sinking

390FW04A-10
300 FW Series, Two Piece Sensor, Harsh Environment, Cylindrical, ECKO, Stainless Steel, Shielded, Leadwire, Normally Open/Closed, Current Sinking

310FW04-10
300 FW Series, Two Piece Sensor, Harsh Environment, Cylindrical, ECKO, Stainless Steel, Shielded, Leadwire, Normally Open/Closed, Current Sinking

320FW04-5
300 FW Series, Two Piece Sensor, Harsh Environment, Cylindrical, ECKO, Stainless Steel, Shielded, Leadwire, Normally Open/Closed, Current Sinking

330FW04A-1
300 FW Series, Two Piece Sensor, Harsh Environment, Cylindrical, ECKO, Stainless Steel, Shielded, Leadwire, Normally Open/Closed, Current Sinking

390FW04A-10
300 FW Series, Two Piece Sensor, Harsh Environment, Cylindrical, ECKO, Stainless Steel, Shielded, Leadwire, Normally Open/Closed, Current Sinking