Sealed Switches
HS Series
1 A ac (UL & CSA). Up to 25 A. Variety of actuators. 25,4 mm centers side mount. MIL-PRF-8805, UL, & CSA listings.
Overview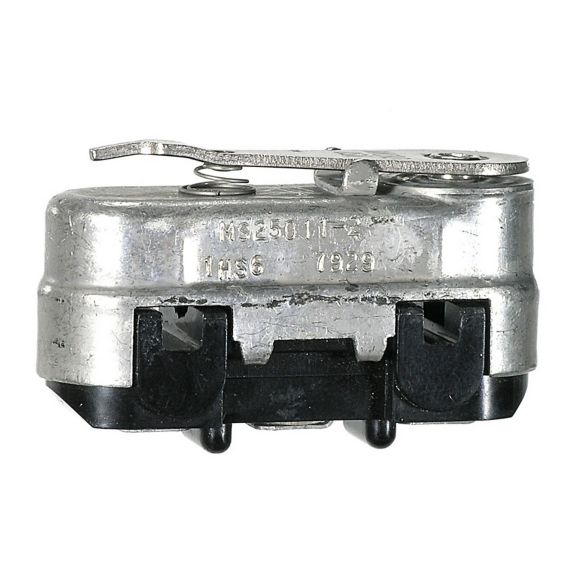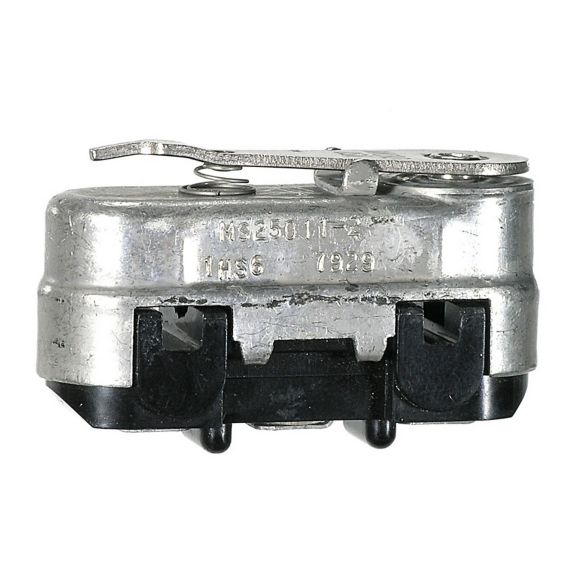 MICRO SWITCH HS switches are designed for applications where maximum electrical rating and maximum sealing are essential, and where size and weight requirements are less critical. These switches are side mounted through mounting holes that are outside the sealed switching chamber.
HS Series switches are hermetically sealed per MIL-S-8805, design symbol 5 (̵1:67 °F to 180 °F ) or (̵1:55 °C to 82 ° C), and have a power load switching capability up to 25 A, 28 Vdc, or 1 A 115 Vac, 60 Hz. Several styles of integral lever actuators and two styles of terminals are offered.
Data Sheet
Name
Description
File Size
Date
Size
MICRO SWITCH HS Series Hermetically Sealed Premium Large Basic Switches
application/pdf 643.79 KB
7/16/2021
643.79 KB
Manuals and Guides
Name
Description
File Size
Date
Size
Aerospace and Defense Product Range Guide -
application/pdf 16.36 MB
12/20/2022
16.36 MB
Basic, Toggle, and Rocker Switches Range Guide -
application/pdf 6.48 MB
10/25/2022
6.48 MB
MICRO SWITCH Sealed and High Accuracy Switches Line Guide
application/pdf 828.36 KB
7/16/2021
828.36 KB
Catalog
Name
Description
File Size
Date
Size
HS Series Hermetically Sealed Basic Switches
application/pdf 215.32 KB
7/16/2021
215.32 KB
Application Note
Name
Description
File Size
Date
Size
Defence Ground Vehicles -
application/pdf 872.87 KB
6/14/2023
872.87 KB
Others
Name
Description
File Size
Date
Size
MICRO SWITCH - Sealed Switches Comparison --
application/pdf 488.49 KB
10/25/2022
488.49 KB
Name
Description
File Size
Date
Size
Name
Description
File Size
Date
Size
MICRO SWITCH HS Series Hermetically Sealed Premium Large Basic Switches
643.79 KB
7/16/2021
Aerospace and Defense Product Range Guide -
16.36 MB
12/20/2022
Basic, Toggle, and Rocker Switches Range Guide -
6.48 MB
10/25/2022
MICRO SWITCH Sealed and High Accuracy Switches Line Guide
828.36 KB
7/16/2021
HS Series Hermetically Sealed Basic Switches
215.32 KB
7/16/2021
Defence Ground Vehicles -
872.87 KB
6/14/2023
MICRO SWITCH - Sealed Switches Comparison --
488.49 KB
10/25/2022
SKUs

102HS1
HS Series Hermetically Sealed Basic Switch, Single Pole Double Throw Circuitry, 1 A at 125 Vac, Integral Lever Actuator, Screw Termination

1HS1
SEALED SWITCH

1HS3
SEALED SWITCH

1HS6
SEALED SWITCH

4HS4-118
HS Series Hermetically Sealed Basic Switch, Single Pole Double Throw Circuitry, 0.5 A at 125 Vac, Integral Lever Actuator, Leadwire Termination

4HS4-318
HS Series Hermetically Sealed Basic Switch, Single Pole Double Throw Circuitry, 0.5 A at 125 Vac, Integral Lever Actuator, Leadwire Termination

4HS4-918
SEALED SWITCH

4HS9-118
HS Series Hermetically Sealed Basic Switch, Single Pole Normally Open Circuitry, 15 A at 28 Vdc, Integral Lever Actuator, Leadwire Termination

102HS1
HS Series Hermetically Sealed Basic Switch, Single Pole Double Throw Circuitry, 1 A at 125 Vac, Integral Lever Actuator, Screw Termination

1HS1
SEALED SWITCH

1HS3
SEALED SWITCH

1HS6
SEALED SWITCH

4HS4-118
HS Series Hermetically Sealed Basic Switch, Single Pole Double Throw Circuitry, 0.5 A at 125 Vac, Integral Lever Actuator, Leadwire Termination

4HS4-318
HS Series Hermetically Sealed Basic Switch, Single Pole Double Throw Circuitry, 0.5 A at 125 Vac, Integral Lever Actuator, Leadwire Termination

4HS4-918
SEALED SWITCH

4HS9-118
HS Series Hermetically Sealed Basic Switch, Single Pole Normally Open Circuitry, 15 A at 28 Vdc, Integral Lever Actuator, Leadwire Termination