Board Mount Pressure Sensors
Basic ABP2 Series
High Accuracy, Compensated, Amplified, 6 mbar to 12 bar - 600 Pa to 1.2 MPa - 2 inH2O to 175 psi, Digital or Analog output, Liquid media capable, With a food grade certification
Overview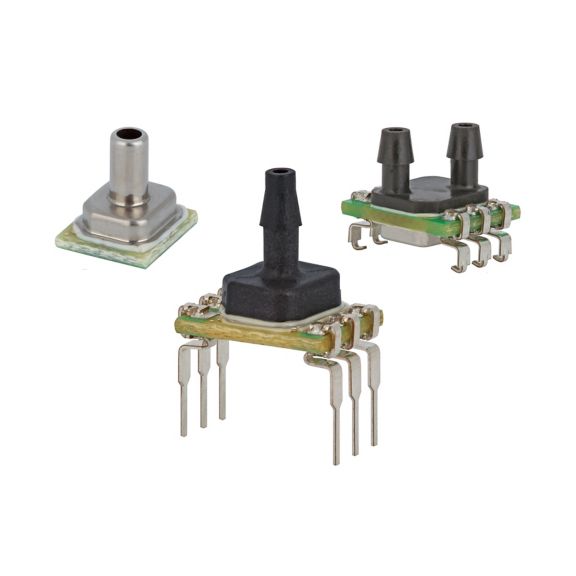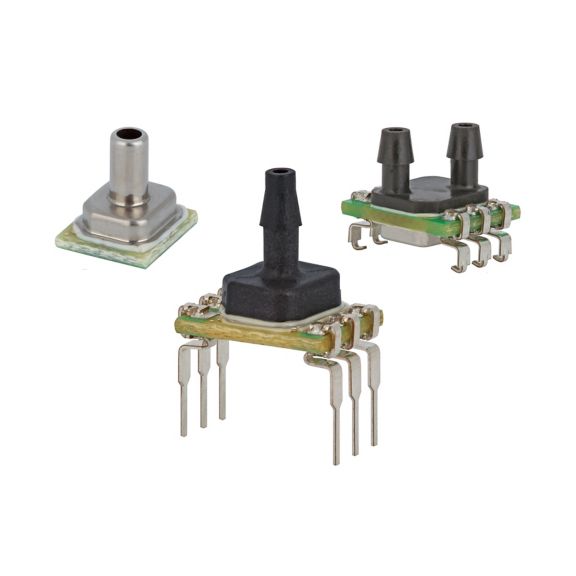 The ABP2 Series are piezoresistive silicon pressure sensors offering a digital or analog output for reading pressure over the specified full scale pressure span and temperature range.

They are calibrated and temperature compensated for sensor offset, sensitivity, temperature effects and accuracy errors (which include non-linearity, repeatability and hysteresis) using an on-board Application Specific Integrated Circuit (ASIC).

Calibrated output values for pressure and temperature are updated at approximately 200 Hz. All products are designed and manufactured according to ISO 9001 standards. The liquid media option includes an additional gel coating to protect the electronics under port P1, which enables use with non-corrosive liquids (e.g. water and saline) and in applications where condensation can occur.

The ABP2 Series is available in tube packaging. Pocket tape and reel packaging is available upon request.
Data Sheet
Manuals and Guides
CAD Model
Brochure
Technical Note
White Paper
Application Note
Sales Sheet
Product Photo
Others
Name
Description
File Size
Date
Size
Name
Description
File Size
Date
Size