Industrial Pressure Sensors
19 mm Series
Unamplified. Absolute, gage, vacuum gage. Wetted parts 316L SS. 0 psi to 3 psi thru 0 psi to 500 psi. Ribbon cable termination.
Overview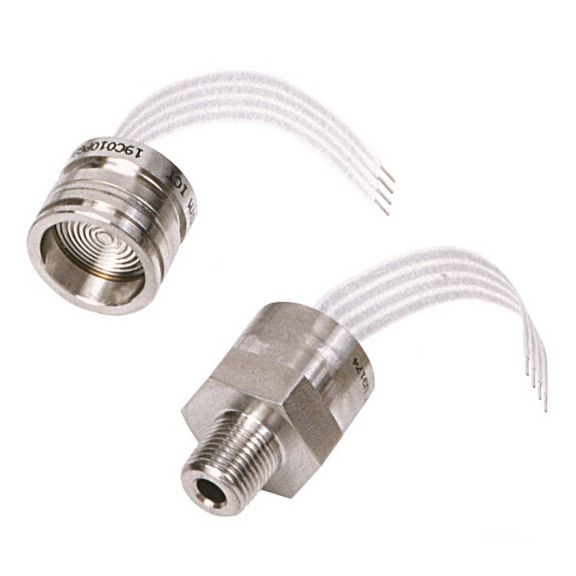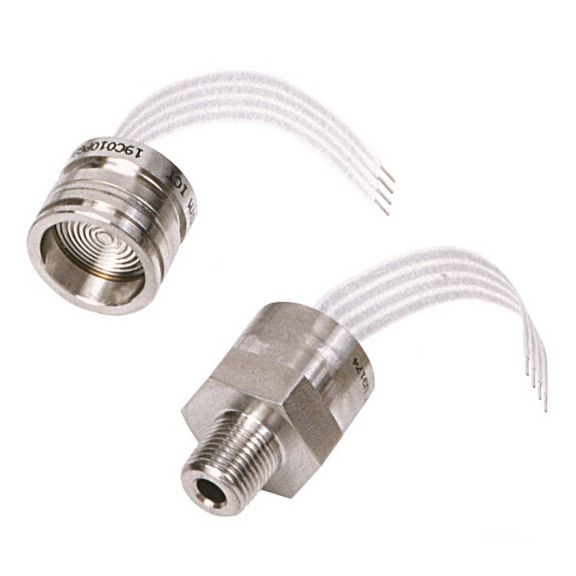 Honeywell stainless steel 19C, 19U, and 19 Vacuum Gage Series sensors were developed for pressure applications that involve measurement of hostile media in harsh environments compatible with 316 stainless steel. The special Vacuum Gage Series sensors are specifically designed for applications that can be exposed to vacuum.
The 19C is calibrated and temperature compensated. They are available for use with either a constant voltage or current source. They feature a variety of pressure connections to allow use in a wide range of OEM equipment. The 19U is uncompensated for applications that use their own specialized circuit designs. The 19C and 19U are rugged and reliable transducers for use in a wide variety of pressure sensing applications where corrosive liquids or gases are monitored.
Data Sheet
Manuals and Guides
Brochure
Technical Note
Application Note
eBook
Name
Description
File Size
Date
Size
Name
Description
File Size
Date
Size
19 mm Series
1.74 MB
9/17/2021
Airflow, Force and Pressure Sensor Product Range Guide
2.78 MB
9/17/2021
Industrial Applications: Going Beyond Limits
16.69 MB
11/17/2022
Embedded Products in Hospital Applications
4.7 MB
6/12/2023
Industrial Product Line Card --
2.24 MB
10/25/2022
Switches and Sensors Solutions for Industrial Applications -
2.48 MB
5/24/2023
Solutions for Hemodialysis Machines
2.66 MB
6/12/2023
Solutions for Ventilators
2.78 MB
6/12/2023
Sensors in Anesthesia Machines
2.3 MB
7/15/2021
Defence Ground Vehicles -
872.87 KB
6/14/2023
Sensors and Switches in Front Loaders
2.54 MB
12/20/2022
Sensors and Switches: Solutions for Medical Applications
1.34 MB
5/18/2023
Agricultural Vehicles -
1.11 MB
12/20/2022
Construction Vehicles -
984.29 KB
12/20/2022
Redefining Road Rail & Rugged Applications
28.35 MB
12/20/2022
SKUs

19C003PG1K
19 mm Series Heavy Duty Pressure Transducer, compensated, 0 psi to 3 psi, gage, cell with body o-ring, 10 Vdc excitation

19C003PG2K
PRESSURE-STAINLESS-19MM LOW PRESSURE

19C003PG2L
19 mm Series Heavy Duty Pressure Transducer, compensated, 0 psi to 3 psi, gage, flush mount, 1.5 mA excitation

19C003PG3K
19 mm Series Heavy Duty Pressure Transducer, compensated, 0 psi to 3 psi, gage, flush mount with flange, 10 Vdc excitation

19C003PG3L
19 mm Series Heavy Duty Pressure Transducer, compensated, 0 psi to 3 psi, gage, flush mount with flange, 1.5 mA excitation

19C003PG4K
19 mm Series Heavy Duty Pressure Transducer, compensated, 0 psi to 3 psi, gage, 1/8-27 NPT, 10 Vdc excitation

19C003PG5K
19 mm Series Heavy Duty Pressure Transducer, compensated, 0 psi to 3 psi, gage, 1/4-18 NPT, 10 Vdc excitation

19C003PG5L
19 mm Series Heavy Duty Pressure Transducer, compensated, 0 psi to 3 psi, gage, 1/4-18 NPT, 1.5 mA excitation

19C003PG7K
19 mm Series Heavy Duty Pressure Transducer, compensated, 0 psi to 3 psi, gage, 1/4 BSPP, 10 Vdc excitation

19C005PG1K
19 mm Series Heavy Duty Pressure Transducer, compensated, 0 psi to 5 psi, gage, cell with body o-ring, 10 Vdc excitation

19C003PG1K
19 mm Series Heavy Duty Pressure Transducer, compensated, 0 psi to 3 psi, gage, cell with body o-ring, 10 Vdc excitation

19C003PG2K
PRESSURE-STAINLESS-19MM LOW PRESSURE

19C003PG2L
19 mm Series Heavy Duty Pressure Transducer, compensated, 0 psi to 3 psi, gage, flush mount, 1.5 mA excitation

19C003PG3K
19 mm Series Heavy Duty Pressure Transducer, compensated, 0 psi to 3 psi, gage, flush mount with flange, 10 Vdc excitation

19C003PG3L
19 mm Series Heavy Duty Pressure Transducer, compensated, 0 psi to 3 psi, gage, flush mount with flange, 1.5 mA excitation

19C003PG4K
19 mm Series Heavy Duty Pressure Transducer, compensated, 0 psi to 3 psi, gage, 1/8-27 NPT, 10 Vdc excitation

19C003PG5K
19 mm Series Heavy Duty Pressure Transducer, compensated, 0 psi to 3 psi, gage, 1/4-18 NPT, 10 Vdc excitation

19C003PG5L
19 mm Series Heavy Duty Pressure Transducer, compensated, 0 psi to 3 psi, gage, 1/4-18 NPT, 1.5 mA excitation

19C003PG7K
19 mm Series Heavy Duty Pressure Transducer, compensated, 0 psi to 3 psi, gage, 1/4 BSPP, 10 Vdc excitation

19C005PG1K
19 mm Series Heavy Duty Pressure Transducer, compensated, 0 psi to 5 psi, gage, cell with body o-ring, 10 Vdc excitation