Omnipolar Position Sensor ICs
Standard Power Series
Omnipolar magnetoresistive. SOT-23, flat TO-92-style. 7 G typ., 11 G max. (SM351RT, SM451R): 14 G typ., 20 G max. (SM353RT, SM453R). 3 to 24 Vdc.
Overview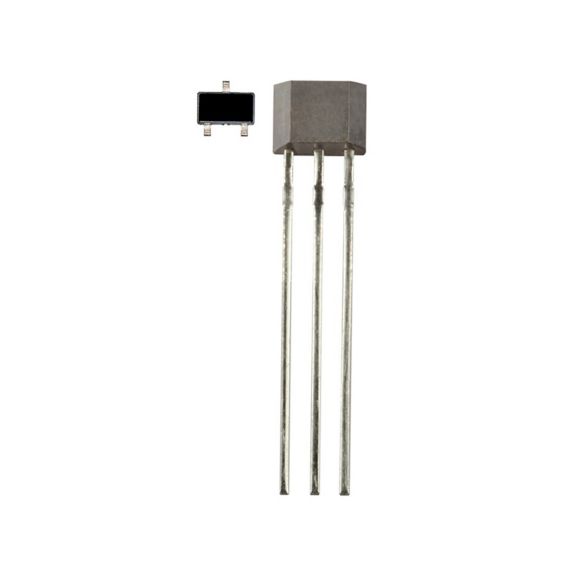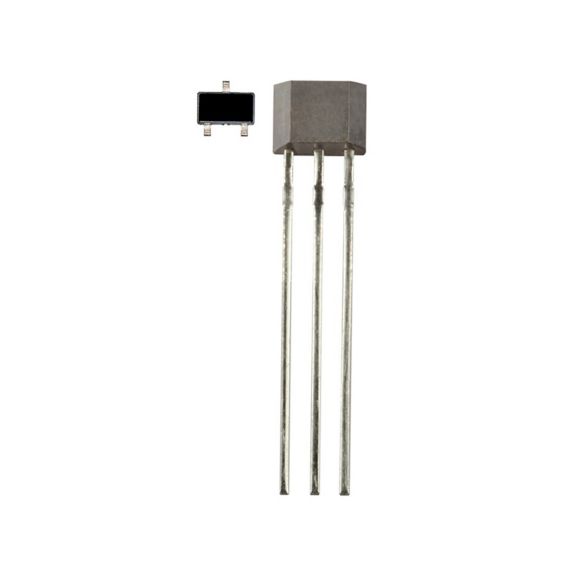 Honeywell Magnetoresistive Sensor ICs (integrated circuits), Standard Power Series, are ultra-sensitive devices designed for manufacturers who need a durable and reliable speed or position sensor for large air gaps or small magnetic fields in standard power (typically 3 Vdc to 24 Vdc) applications. Unlike reed switches and other magnetic sensors, Honeywell's solid state design offers ultra-high sensitivity of 11 G max., making it the highest sensitivity sensor in its class for standard powered applications.
The Magnetoresistive Sensor ICs, Standard Power Series, respond to either a North or South pole applied in a direction parallel to the sensor. They do not require the magnet polarity to be identified, simplifying installation and potentially reducing system cost.
Data Sheet
Manuals and Guides
Installation Instructions
CAD Model
Brochure
Technical Note
Application Note
eBook
Product Photo
Name
Description
File Size
Date
Size
Name
Description
File Size
Date
Size

SM351RT
Standard Power Series anisotropic magnetoresistive (AMR) sensor IC, omnipolar, ultra-high sensitivity (7 G typ. operate, 11 G max. operate), SOT-23, 3000 units/tape and 178 mm [7 in] reel

SM353RT
Standard Power Series anisotropic magnetoresistive (AMR) sensor IC, omnipolar, very high sensitivity (14 G typ. operate, 20 G max. operate) SOT-23, 3000 units/tape and 178 mm [7 in] reel

SM451R
Standard Power Series anisotropic magnetoresistive (AMR) sensor IC, omnipolar, ultra-high sensitivity (7 G typ. operate, 11 G max. operate), flat TO-92-style, 1000 units/bulk

SM453R
Standard Power Series anisotropic magnetoresistive (AMR) sensor IC, omnipolar, very high sensitivity (14 G typ. operate, 20 G max. operate), flat TO-92-style, 1000 units/bulk

SM351RT
Standard Power Series anisotropic magnetoresistive (AMR) sensor IC, omnipolar, ultra-high sensitivity (7 G typ. operate, 11 G max. operate), SOT-23, 3000 units/tape and 178 mm [7 in] reel

SM353RT
Standard Power Series anisotropic magnetoresistive (AMR) sensor IC, omnipolar, very high sensitivity (14 G typ. operate, 20 G max. operate) SOT-23, 3000 units/tape and 178 mm [7 in] reel

SM451R
Standard Power Series anisotropic magnetoresistive (AMR) sensor IC, omnipolar, ultra-high sensitivity (7 G typ. operate, 11 G max. operate), flat TO-92-style, 1000 units/bulk

SM453R
Standard Power Series anisotropic magnetoresistive (AMR) sensor IC, omnipolar, very high sensitivity (14 G typ. operate, 20 G max. operate), flat TO-92-style, 1000 units/bulk