Temperature Probes
ES120 Series
Liquid-immersion. NTC or KTY. Stainless steel, closed probe tip. Overmolded connector.
Overview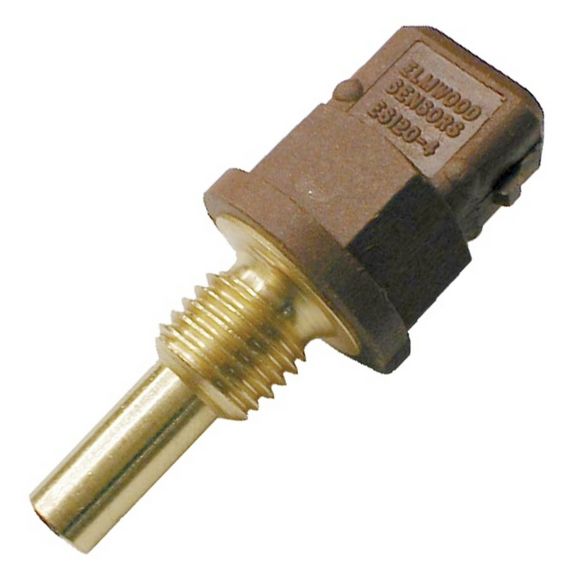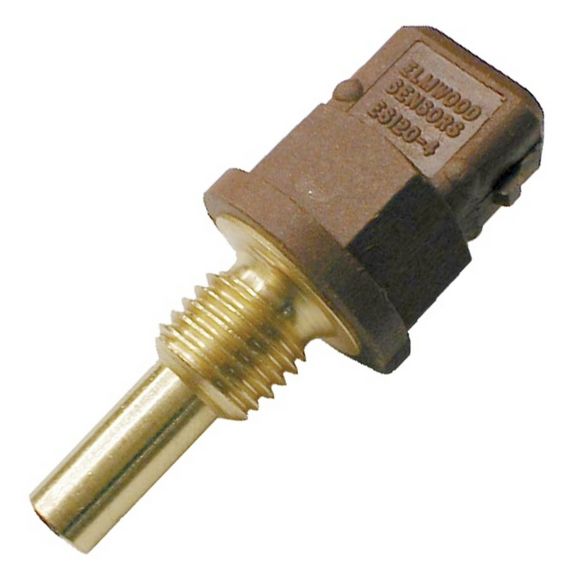 The ES120 Series are inflow thermistor-based sensors specifically designed for use in the transportation industry. Thermistors can be very effective in sensing temperatures of gases, liquids or solids because of their enhanced sensitivity, accuracy and reliability. The ES120 Series is primarily used for immersion temperature measurements. Its fully-enclosed brass body makes it often ideal for applications requiring direct contact with liquids.
Robust and easy-to-install threaded packaging often provides reliable operation in harsh application environments. Fast response times over a wide operating temperature range of -40 °C to 150 °C [-40 °F to 302 °F] allow application flexibility. Custom configurations are available.
Data Sheet
Name
Description
File Size
Date
Size
ES110 and ES120 Series Packaged Temperature with Integral Connectors
application/pdf 168.5 KB
7/16/2021
168.5 KB
Manuals and Guides
Name
Description
File Size
Date
Size
Temperature Sensors Line Guide
application/pdf 293.8 KB
7/16/2021
293.8 KB
Aerospace and Defense Product Range Guide -
application/pdf 16.36 MB
12/20/2022
16.36 MB
Transportation Range Guide
application/pdf 16.68 MB
9/26/2022
16.68 MB
Thermal Sensors Product Range Guide
application/pdf 977.58 KB
8/12/2021
977.58 KB
Brochure
Name
Description
File Size
Date
Size
Industrial Applications: Going Beyond Limits
application/pdf 16.69 MB
11/17/2022
16.69 MB
Partners Providing Technical Safety and Productivity Solutions
application/pdf 1.04 MB
12/20/2022
1.04 MB
Technical Note
Name
Description
File Size
Date
Size
Industrial Product Line Card --
application/pdf 2.24 MB
10/25/2022
2.24 MB
Application Note
Name
Description
File Size
Date
Size
All-Terrain Vehicle Solutions
application/pdf 803.57 KB
12/20/2022
803.57 KB
Platform Vehicles
application/pdf 628.05 KB
12/20/2022
628.05 KB
Construction Vehicles -
application/pdf 984.29 KB
12/20/2022
984.29 KB
Sensors and Switches in Mobile Cranes
application/pdf 1.97 MB
12/20/2022
1.97 MB
Agricultural Vehicles -
application/pdf 1.11 MB
12/20/2022
1.11 MB
Name
Description
File Size
Date
Size
Name
Description
File Size
Date
Size
ES110 and ES120 Series Packaged Temperature with Integral Connectors
168.5 KB
7/16/2021
Temperature Sensors Line Guide
293.8 KB
7/16/2021
Aerospace and Defense Product Range Guide -
16.36 MB
12/20/2022
Transportation Range Guide
16.68 MB
9/26/2022
Thermal Sensors Product Range Guide
977.58 KB
8/12/2021
Industrial Applications: Going Beyond Limits
16.69 MB
11/17/2022
Partners Providing Technical Safety and Productivity Solutions
1.04 MB
12/20/2022
Industrial Product Line Card --
2.24 MB
10/25/2022
All-Terrain Vehicle Solutions
803.57 KB
12/20/2022
Platform Vehicles
628.05 KB
12/20/2022
Construction Vehicles -
984.29 KB
12/20/2022
Sensors and Switches in Mobile Cranes
1.97 MB
12/20/2022
Agricultural Vehicles -
1.11 MB
12/20/2022
SKUs

ES120-0010
THERMAL-THERMISTORS COML PROBE

ES120-0029
ES120 Series immersion temperature probe, NTC, 2,000 Ohm, ±5.0% tolerance, 20 °C [68 °F] accuracy, brass, threaded body (1/8 PTF 27 TPI), overmolded connector/Delphi 90° METRI-PACK 150 Series

ES120-0030
COMMERCIAL PROBE THERMISTORS

ES120-0010
THERMAL-THERMISTORS COML PROBE

ES120-0029
ES120 Series immersion temperature probe, NTC, 2,000 Ohm, ±5.0% tolerance, 20 °C [68 °F] accuracy, brass, threaded body (1/8 PTF 27 TPI), overmolded connector/Delphi 90° METRI-PACK 150 Series

ES120-0030
COMMERCIAL PROBE THERMISTORS