Temperature Probes
R300 Series
Liquid-immersion. RTD. Stainless steel closed probe tip. Overmolded connector.
Overview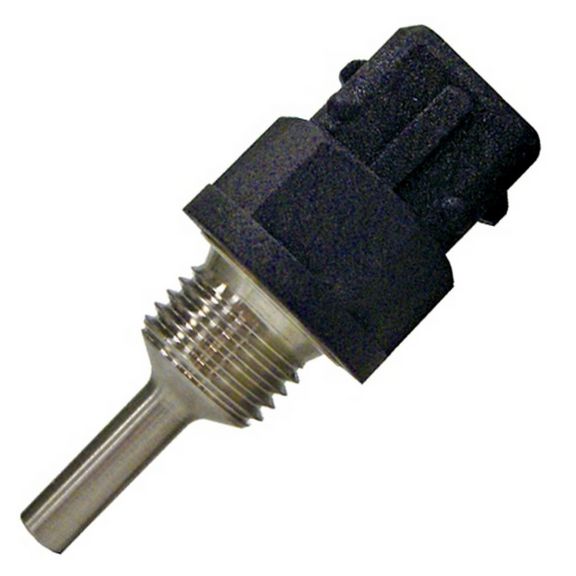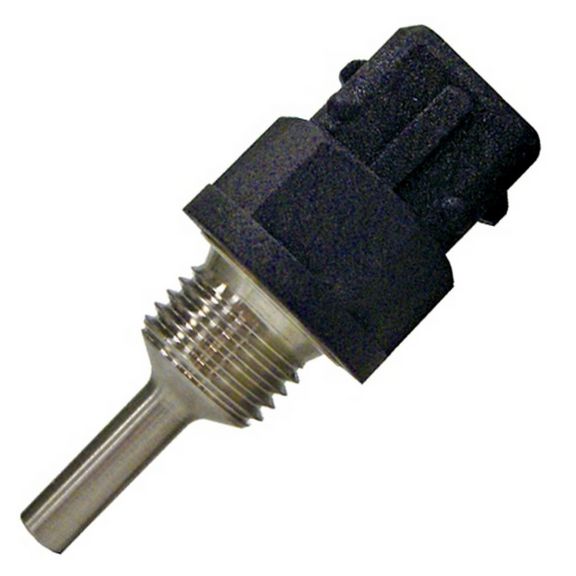 The R300 Series is a passive RTD (Resistive Temperature Device) high temperature probe. This product features a robust, stainless-steel closed-tip design that enhances reliability in aggressive environments, while still providing excellent response time. This one-piece sensor with integral connector was designed for use in heavy duty vehicle engine EGR (Exhaust Gas Recirculation) systems where temperature excursions to 300 °C [572 °F] can occur.
Other potential applications for this harsh duty sensor may include fluid or air temperature sensing within the engine environment or in industrial applications such HVAC or refrigeration compressor equipment where this type of sensor packaging and temperature range is often ideal.
Data Sheet
Manuals and Guides
Brochure
Technical Note
Application Note
Name
Description
File Size
Date
Size
Name
Description
File Size
Date
Size
R300 Series Temperature Sensor
98.33 KB
7/16/2021
Aerospace and Defense Product Range Guide -
16.36 MB
12/20/2022
Temperature Sensors Line Guide
293.8 KB
7/16/2021
Thermal Sensors Product Range Guide
977.58 KB
8/12/2021
Transportation Range Guide
16.68 MB
9/26/2022
Industrial Applications: Going Beyond Limits
16.69 MB
11/17/2022
Partners Providing Technical Safety and Productivity Solutions
1.04 MB
12/20/2022
Industrial Product Line Card --
2.24 MB
10/25/2022
Agricultural Vehicles -
1.11 MB
12/20/2022
All-Terrain Vehicle Solutions
803.57 KB
12/20/2022
Platform Vehicles
628.05 KB
12/20/2022
Construction Vehicles -
984.29 KB
12/20/2022
Sensors and Switches in Mobile Cranes
1.97 MB
12/20/2022
Sensors and Switches for HVAC Applications
4.51 MB
7/15/2021
Sensors and Switches in Front Loaders
2.54 MB
12/20/2022
SKUs

R300-F35-M14-C
R300 Series immersion temperature probe, RTD, 100 Ohm, 3,0 °C [5.4 °F] tolerance, 20 °C [68 °] accuracy, stainless steel, threaded body (M14x1.25), overmolded connector/AMP JPT/Bosch Jetronics

R300-F35-M14-C
R300 Series immersion temperature probe, RTD, 100 Ohm, 3,0 °C [5.4 °F] tolerance, 20 °C [68 °] accuracy, stainless steel, threaded body (M14x1.25), overmolded connector/AMP JPT/Bosch Jetronics