Specialty Basic Switches
MT Series
MICRO SWITCH MT Series Miniature Toggle Switch.
Overview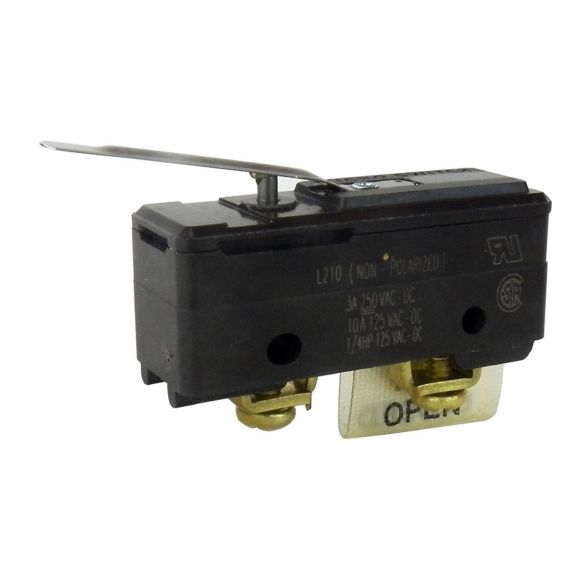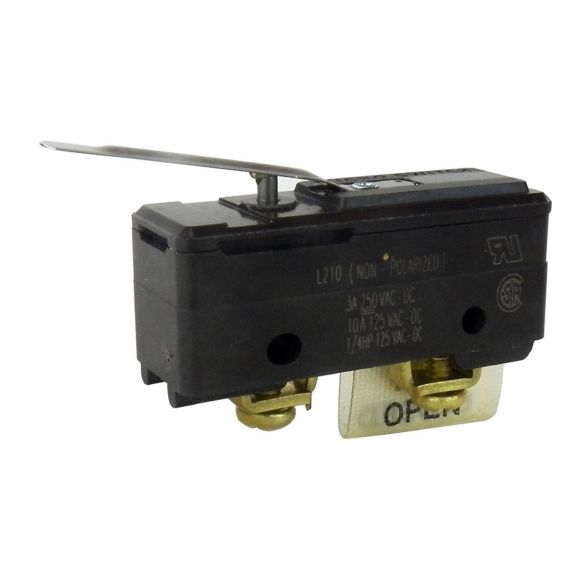 Honeywell MICRO SWITCH MT Series miniature toggle switches are designed to meet the need for a rugged, cost-effective toggle switch. Quality construction features include a seal between the toggle lever and bushing, and between the cover and case. These switches are designed for use in applications in many demanding outdoor environments, where the panels are subjected to such things as vibration from equipment, temperature extremes, dust, splashing water, and/or hose directed water.
They are capable of withstanding exposure to heavy accumulations of early morning dew that may condense on the control panel in cabs of vehicles left outdoors overnight. The MT toggle switches with metal or plastic levers are well suited for gloved-hand operation. The panel stand-off with O-ring feature available on some listings eliminates the need for behind-the-panel hardware, provides a uniform panel height, and a panel-to-cover seal.
Data Sheet
Name
Description
File Size
Date
Size
MICRO SWITCH BS/ DT/MT/MN/TB Series Premium Large Snap-Action Switches
application/pdf 1.61 MB
7/16/2021
1.61 MB
Brochure
Name
Description
File Size
Date
Size
Industrial Applications: Going Beyond Limits
application/pdf 16.69 MB
11/17/2022
16.69 MB
MICRO SWITCH Basic Switch Large Switch Comparison
application/pdf 799.91 KB
12/7/2021
799.91 KB
Technical Note
Name
Description
File Size
Date
Size
Technical Bulletin #14 - Applying Precision Switches
application/pdf 617.67 KB
5/31/2022
617.67 KB
Application Note
Name
Description
File Size
Date
Size
Defence Ground Vehicles -
application/pdf 872.87 KB
6/14/2023
872.87 KB
Agricultural Vehicles -
application/pdf 1.11 MB
12/20/2022
1.11 MB
Sensors and Switches in Valves and Flowmeters
application/pdf 1.78 MB
9/23/2022
1.78 MB
Switches and Sensors Solutions for Industrial Applications -
application/pdf 2.48 MB
5/24/2023
2.48 MB
Construction Vehicles -
application/pdf 984.29 KB
12/20/2022
984.29 KB
Circuitry/Operating action
Name
Description
File Size
Date
Size
MT Series,NT Series,TL Series,TS Series,TW Series Circuitry/Operating action
image/png 15.54 KB
7/16/2021
15.54 KB
MT Series,NT Series,TL Series,TS Series,TW Series Circuitry/Operating action
image/png 7.77 KB
7/16/2021
7.77 KB
eBook
Name
Description
File Size
Date
Size
Redefining Road Rail & Rugged Applications
application/pdf 28.35 MB
12/20/2022
28.35 MB
Name
Description
File Size
Date
Size
Name
Description
File Size
Date
Size
MICRO SWITCH BS/ DT/MT/MN/TB Series Premium Large Snap-Action Switches
1.61 MB
7/16/2021
Industrial Applications: Going Beyond Limits
16.69 MB
11/17/2022
MICRO SWITCH Basic Switch Large Switch Comparison
799.91 KB
12/7/2021
Technical Bulletin #14 - Applying Precision Switches
617.67 KB
5/31/2022
Defence Ground Vehicles -
872.87 KB
6/14/2023
Agricultural Vehicles -
1.11 MB
12/20/2022
Sensors and Switches in Valves and Flowmeters
1.78 MB
9/23/2022
Switches and Sensors Solutions for Industrial Applications -
2.48 MB
5/24/2023
Construction Vehicles -
984.29 KB
12/20/2022
MT Series,NT Series,TL Series,TS Series,TW Series Circuitry/Operating action
15.54 KB
7/16/2021
MT Series,NT Series,TL Series,TS Series,TW Series Circuitry/Operating action
7.77 KB
7/16/2021
Redefining Road Rail & Rugged Applications
28.35 MB
12/20/2022
SKUs

MT-4R
MICRO SWITCH MT Series Standard Basic Switch, Single Pole Double Throw Circuitry, 10 A at 125 Vdc/Vac (non-polarized), Pin Plunger Actuator, 3,34 N to 5,00 N [12 oz to 18 oz] Maximum Operating Force, Silver Contacts, Solder Termination, CSA, UL

MT-4R-A28
MICRO SWITCH MT Series Standard Basic Switch, Single Pole Double Throw Circuitry, 10 A at 125 Vdc/Vac (non-polarized), Pin Plunger Actuator, 3,34 N to 5,00 N [12 oz to 18 oz] Maximum Operating Force, Silver Contacts, Screw Termination, CSA, UL

MT-4R-P1
MICRO SWITCH MT Series Standard Basic Switch, Single Pole Double Throw Circuitry, 10 A at 125 Vdc/Vac (non-polarized), Pin Plunger Actuator, 3,34 N to 5,00 N [12 oz to 18 oz] Maximum Operating Force, Silver Contacts, Screw Termination, CSA, UL

MT-4RL
MICRO SWITCH MT Series Standard Basic Switch, Single Pole Double Throw Circuitry, 10 A at 125 Vdc/Vac (non-polarized), Flexible Leaf Actuator, 3,34 N [12 oz] Maximum Operating Force, Silver Contacts, Solder Termination, CSA, UL

MT-4RL-A28
MICRO SWITCH MT Series Standard Basic Switch, Single Pole Double Throw Circuitry, 10 A at 125 Vdc/Vac (non-polarized), Flexible Leaf Actuator, 3,34 N [12 oz] Maximum Operating Force, Silver Contacts, Screw Termination, CSA, UL

MT-4RL2
MICRO SWITCH MT Series Standard Basic Switch, Single Pole Double Throw Circuitry, 10 A at 125 Vdc/Vac (non-polarized), Flexible Roller Leaf Actuator, 3,34 N [12 oz] Maximum Operating Force, Silver Contacts, Solder Termination, CSA, UL

MT-4RL2-A28
MICRO SWITCH MT Series Standard Basic Switch, Single Pole Double Throw Circuitry, 10 A at 125 Vdc/Vac (non-polarized), Flexible Roller Leaf Actuator, 3,34 N [12 oz] Maximum Operating Force, Silver Contacts, Screw Termination, CSA, UL

MT-4RV
MICRO SWITCH MT Series Standard Basic Switch, Single Pole Double Throw Circuitry, 10 A at 125 Vdc/Vac (non-polarized), Straight Lever Actuator, 0,56 N [2.0 oz] Max. Operating Force, Silver Contacts, Solder Termination, CSA, UL

MT-4RV-A28
LARGE BASIC SWITCH

MT-4RV2-A28
LARGE BASIC SWITCH

MT-4R
MICRO SWITCH MT Series Standard Basic Switch, Single Pole Double Throw Circuitry, 10 A at 125 Vdc/Vac (non-polarized), Pin Plunger Actuator, 3,34 N to 5,00 N [12 oz to 18 oz] Maximum Operating Force, Silver Contacts, Solder Termination, CSA, UL

MT-4R-A28
MICRO SWITCH MT Series Standard Basic Switch, Single Pole Double Throw Circuitry, 10 A at 125 Vdc/Vac (non-polarized), Pin Plunger Actuator, 3,34 N to 5,00 N [12 oz to 18 oz] Maximum Operating Force, Silver Contacts, Screw Termination, CSA, UL

MT-4R-P1
MICRO SWITCH MT Series Standard Basic Switch, Single Pole Double Throw Circuitry, 10 A at 125 Vdc/Vac (non-polarized), Pin Plunger Actuator, 3,34 N to 5,00 N [12 oz to 18 oz] Maximum Operating Force, Silver Contacts, Screw Termination, CSA, UL

MT-4RL
MICRO SWITCH MT Series Standard Basic Switch, Single Pole Double Throw Circuitry, 10 A at 125 Vdc/Vac (non-polarized), Flexible Leaf Actuator, 3,34 N [12 oz] Maximum Operating Force, Silver Contacts, Solder Termination, CSA, UL

MT-4RL-A28
MICRO SWITCH MT Series Standard Basic Switch, Single Pole Double Throw Circuitry, 10 A at 125 Vdc/Vac (non-polarized), Flexible Leaf Actuator, 3,34 N [12 oz] Maximum Operating Force, Silver Contacts, Screw Termination, CSA, UL

MT-4RL2
MICRO SWITCH MT Series Standard Basic Switch, Single Pole Double Throw Circuitry, 10 A at 125 Vdc/Vac (non-polarized), Flexible Roller Leaf Actuator, 3,34 N [12 oz] Maximum Operating Force, Silver Contacts, Solder Termination, CSA, UL

MT-4RL2-A28
MICRO SWITCH MT Series Standard Basic Switch, Single Pole Double Throw Circuitry, 10 A at 125 Vdc/Vac (non-polarized), Flexible Roller Leaf Actuator, 3,34 N [12 oz] Maximum Operating Force, Silver Contacts, Screw Termination, CSA, UL

MT-4RV
MICRO SWITCH MT Series Standard Basic Switch, Single Pole Double Throw Circuitry, 10 A at 125 Vdc/Vac (non-polarized), Straight Lever Actuator, 0,56 N [2.0 oz] Max. Operating Force, Silver Contacts, Solder Termination, CSA, UL

MT-4RV-A28
LARGE BASIC SWITCH

MT-4RV2-A28
LARGE BASIC SWITCH